Kirk Franklin: A Hero for the Kids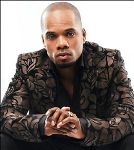 Current GRAMMY nominee Kirk Franklin has more on his mind than awards. While he did just receive a nod from the Academy of Recording Arts and Sciences for his hit single "Looking for You," he's not spending his time planning what to wear to the ceremony. Instead, he's looking out for others.
The gospel music mogul (and recent Oprah guest) has partnered with the Children's Defense Fund to try to make life a little brighter for the 37 million people living in poverty in the U.S. – a figure that includes 13 million children.
The songwriter, performer, youth pastor, label head and father of four is looking at many ways he can use his influence in those realms to make a difference. One possibility includes a benefit concert, tentatively slated for July 2006.
"Having been raised by an aunt who set the CDF kind of example, I can truly say that this great organization already feels like family to me, and I look forward to doing all I can to amplify their message," says Franklin, who also works to combat gang violence in Los Angeles.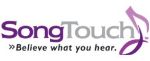 © 2006 SongTouch.com.  All rights reserved.  Used with permission.  Shop for gospel music and Christian church music downloads at  SongTouch.com.