LaBelle's First, Full-On "Gospel" Disc Falls Short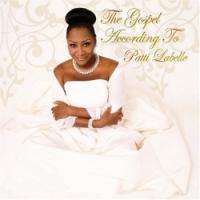 Artist: Patti LaBelle
Title: "The Gospel According to Patti LaBelle"
Label: Bungalo
R&B diva Patti LaBelle is by no means a gospel newcomer – she's recorded enough gospel songs over the years to fill a whole album – but she held back recording a full-length until now. Currently in her fourth decade as a songstress, her first full-on gospel record, "The Gospel According to Patti LaBelle," has finally materialized, and the outcome is intriguing.
With that title, one would think LaBelle is rewriting gospel music history – or, at the very least, offering her take on the greatest story ever told – but the set is never that bold. Instead, "Gospel" is a placid collection of contemporary gospel numbers that relies heavily on star power and feel-good sentiment. No more, no less.
As any diva would, LaBelle goes all out for this black-tie affair, inviting some of gospel's brightest glitterati to the gala. CeCe Winans, Yolanda Adams, Mary Mary, Tye Tribbett, J Moss and The Soul Seekers are all here, but their presence is more an attempt at added marquee value than an actual necessity.
Lead single "Anything" is a prime example of this, an empowering, believe-in-yourself anthem featuring Mary Mary and none other than hip-hop provocateur Kanye West. The sisters complement LaBelle gingerly, but their appearance neither adds nor takes away from the song's motivational tone. Even West phones it in for one of his most insipid performances to date.
A few of the pairings do stand out, especially the churchy hand-clapper "God Ain't Through" (with The Soul Seekers) and the soulful jam "Where Love Begins" (with Adams). But those are exceptions, as most of the proceedings find the maitre d' ceremonies outshining, if not totally eclipsing, her visitors.
That's expected, though. LaBelle has always been a powerhouse, a fact that exacerbates the album's own lack of powerhouse moments, if not vocally, at least from a spiritual perspective. There's nothing inherently wrong with the way LaBelle expresses her convictions, but "Gospel" often falls short on this front, sounding more like poignant pleasantries rather than an amen-worthy testimonial after a lifetime lived in the spotlight.
At times it's even hard to tell whether you're listening to a gospel record or simply an assortment of urban inspirational fare – you know, the token religious stuff some artists tack on at the very end of their albums.



© 2007 CCM Magazine. All rights reserved. Used with permission. Click here to subscribe.