Last One Picked
reviewed by Russ Breimeier

Copyright Christianity Today International

2002

1 Oct

COMMENTS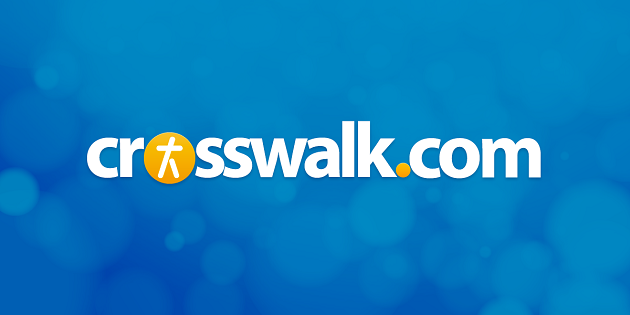 Sounds like … phew, a wide range of fun artists such as No Doubt, Weezer, Pink, Cake, The Go-Go's, and Avril Lavigne
At a Glance … Last One Picked is packed with catchy hooks, witty lyrics, and messages that are all too relevant to today's teenager.
Whether you know it or not, chances are very good you've heard Superchic[k] at least once in the last year-and-a-half. A few of the songs from their 2001 debut Karaoke Superstar were featured in television programs and films. "One Girl Revolution" was used during the end credits of the movie Legally Blonde, as well as in TV shows such as "Alias," "The Real World," "Cadet Kelly," and several sports-related programs. "Get Up" has likewise been used on "Felicity," "The Real World," and sports programs. Additionally, Karaoke Superstars was nominated for a Dove award for Best Rock Album, and their single "Barlow Girls" (which encourages modesty and chastity among teenage girls) was nominated for Best Rock Song. But Superchic[k]'s impact goes beyond air-time and accolades. They've also made an impression on the teens they've been trying to reach, building self-esteem and presenting good clean fun while sharing the message of Jesus Christ. There's just no denying this new band has made a strong impact … strong enough for Inpop to hurry Max Hsu (the band's mastermind) in releasing their follow-up, Last One Picked.
Rumor from the grapevine is that Max would have liked more time to improve and expand upon the music of Last One Picked. After several listens, I don't hear any cause for concern. Though I do have a small sense that the album is still in a state of process, fans are sure to be satisfied with what they hear. Who's to say if Inpop was smart to rush excellence, saving time and money, or if Max and the gang would have made more of an artistic masterpiece given more time? The important thing is that Superchic[k] has improved as a band in every way, and it shows on Last One Picked. Since their last album, the band has modified their ranks somewhat, adding drummer Brian Finch to the lineup. Brian is a childhood friend of bassist Matt Daly, and you can tell these two have jammed together before — the rhythm section is absolutely tight. On top of that is lead guitarist Justin Sharobono, whose considerable skills are even more prominent on this album. Max, formerly of Church of Rhythm, is the glue that holds it all together by serving as producer and filling in with any necessary instrumentation. One smart move on Superchic[k]'s part was to scale back on campy keyboard effects and clichéd record scratches in favor of a powerful guitar rock sound. It makes the album sound that much stronger and confident, relying less on studio trickery and more on raw musicianship.
Then there are the Brock sisters, Tricia on lead vocals and Melissa on guitar and backing vocals. One of the minor critiques with the first Superchic[k] album is that Tricia was a little flat sounding at times, lacking the necessary punch and passion of someone such as Gwen Stefani (No Doubt) or Shirley Manson (Garbage). The numerous tour dates and success of the first album have helped Tricia break out of her shell more on Last One Picked. Additionally, Max and the gang came up with a few songs that are better suited to Tricia's laid-back vocal sound — indeed, Tricia and Melissa helped out with the songwriting on many songs. "One and Lonely" is especially effective, recalling a slightly jazzy and mellower No Doubt or Sugar Ray. The wonderfully witty song plays off of "One Girl Revolution" to convey the sadness and loneliness that girls (and boys) wrestle with from day to day because of our imperfections: "It's not that I don't know beauty is only skin deep / Just the skin I'm in, not the girl within / But one imperfection takes away my grin." The style was tailor-made for Tricia's voice, and she sounds great rounding off the song with some scat singing. If she ever gets to the point where she adds some grit and screams to her voice, she'll easily be a rock vocalist to be reckoned with.
The real highlight on Last One Picked, though, is the songs. My friend Mark Moring of Campus Life magazine spoke excitedly about this album when he received a copy, and I can understand why — Last One Picked plays like 11 responses to the letters they regularly receive. In fact, "Real" even begins with the reading of an honest-to-goodness fan letter to the band, in this case from a pre-teen girl wrestling with popularity and acceptance in school while facing real-life problems. It's so poignant, I wish Superchic[k] sprinkled a few more letters as interludes throughout the album. The song itself is as strong a rocker as "One Girl Revolution," empowering young girls through encouragement and Christian metaphors: "I am who I am / I am woman hear me roar, and I am salt I am sand / a million starfish stranded I'll throw back what I can." Similar encouragement is offered in "So Bright (Stand Up)," a power pop rocker along the lines of Weezer and Jimmy Eat World written as a call to action: "Stand up, write the soundtrack of your life / It doesn't happen to you, you happen to life."
Humor is abundant on Last One Picked in the form of clever lyrics and silly in-between segues, but there are also some weighty songs of somberness and power. "Hero" reminds teens that our smallest actions make a huge difference in the lives of others — a kind word here and there may prevent a teen from committing suicide or another high school shooting from happening. "I Belong to You" is a prayerful acoustic guitar ballad about surrendering to God after reaching rock bottom, and "We All Fall" is a gentle two-minute piano ballad about failures and forgiveness: "I still believe in you and so does God / He's the one who still believes in those who fail / He's the one who still believes in us who fall." Interestingly enough, the album's weakest and most sophomoric track is the opener, "High School," a playful and teasing critique directed at those adults who have failed to grow up and leave the petty values of their teenage years behind them.
I've heard a few complaints already that the songs on Last One Picked aren't "Christian" enough — that there aren't enough songs that directly point teens to Jesus for the answer. By my count, four of the album's eleven tracks deal specifically with God. The rest stem from a Christian worldview, offering practical advice and encouragement to teens. Frankly, I think these songs will be all the more meaningful than previous songs such as "Alright," and more capable of affecting Christians and non-Christians alike. It's possible Max and Melissa are addressing this very issue in the song "NaNa," which could be interpreted as a generic response to conflict resolution, but also may be a sardonic and humorous response to those conservative Christians who have deemed the band "unChristian" for one reason or another. All of us probably can relate to being the "last one picked" at some point in our lives. Superchic[k] reminds us that we aren't alone and that we have a heavenly Father who loves us even when it seems like no one else does. Last One Picked is fun, rocking, clever, and most importantly meaningful. Expect it to play on a TV program or movie near you.