Life Changing
reviewed by Andree Farias

Copyright Christianity Today International

2006

1 Oct

COMMENTS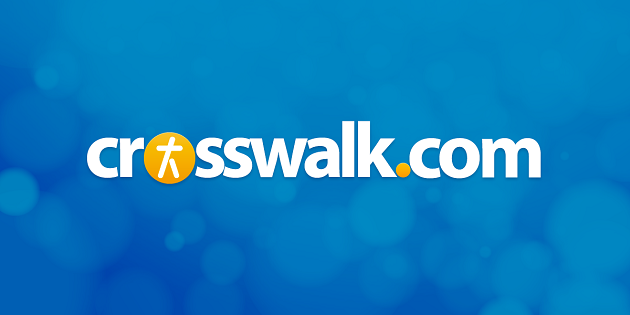 Sounds like … classic R&B and contemporary gospel akin to Marvin Gaye, Earth Wind & Fire, John Legend, Israel & New Breed, and Richard Smallwood, among others
At a glance … Smokie Norful continues to strike a delicate balance between rousing contemporary gospel, vintage R&B, and elegant urban balladry
Track Listing
Celebrate
Um Good
Great and Mighty
Run Til I Finish
In Time
More Than Anything
Where Would I Be?
Put Your Hands Together
Right Now
Run to You
Celebrate (Reprise)
For all the talent in its legendary roster—Tri-City Singers, The Mighty Clouds of Joy, and LaShun Pace, to name a few—EMI Gospel's first true homegrown luminary is a former high school teacher by the name of Smokie Norful. It all started with his 2002 smash I Need You Now, a debut that released quietly but that eventually went on to yield a multi-format radio hit and earned the label its very first gold-certified album. That paved the way for a chart-topping follow-up, the acclaimed Nothing Without You, as well as a popular EP, a DVD, and countless awards, accolades, and nominations. A star was born.
Soon enough, the weight of fame started catching up with gospel's newest celebrity. Feeling burnout from stardom—life away from family, the constant touring, the spotlight—he began to lose sight of his purpose. The son of a minister, Norful always had a heart for ministry, so much that he hoped to one day lead a congregation of his own. After a number of false starts and close calls, he finally fulfilled his destiny when he helped found Victory Cathedral Worship Center, a thriving church of 1,300 in Chicago's suburbs, where he now serves as pastor.
This new ministerial phase became the foundation for Life Changing, Norful's third full-length album and perhaps his most natural effort to date. He has always had a thing for mixing sensibilities—a bit of R&B here, some gospel-funk there, a smidgen of praise-and-worship celebration over there, plus a handful of heartfelt ballads. This time around, though, this same blend somehow seems more normal—less an attempt at delivering another hit, more an extension of where he stands at a personal and professional level.
But don't expect Norful's new day job to spill into the production of Life Changing. While other singers-cum-ministers will beat you to a pulp, it's not so with Norful, who lets the music speak for itself. He is more than adept at getting down with the funk and hosting a party of his own, but still within the parameters of liturgy. The contemporary gospel fiesta in "Celebrate" is an example of that, a praise-filled number rife with lush brass and string treatments; or the corporate feel of "Right Now," a call to worship that could work perfectly as a preamble to one of Norful's sermons.
Even when the vocalist is not in church mode, he can't help but bring the focus back to God. Take the syncopated "Great and Mighty," an irresistible, reggae-infused romp that's just too danceable to ignore, yet whose heart is chiefly vertical. Even more energizing is "Put Your Hands Together," a funk coronation that bids everyone to "let the Spirit move you, and this rhythm groove you." Its wild bass line and even wilder horns would give Earth, Wind & Fire a run for their money in their '70s heyday.
And that's just the up-tempo stuff. Norful's penchant for R&B balladry is in full effect here, and boy does he know how to handle it with grace. The throwback "In Time," for example, is equal parts Donnie Hathaway and Stevie Wonder, yet in a more modern encasing. First single "Um Good" (read: mmmh good) and the traditional "Where Would I Be?" are both breathtaking at the very least, two quiet-storm worship ballads that start with a whisper but end with a bang—not unlike Norful's beloved "I Need You Now."
There's a short parenthesis in Life Changing—the affecting "Run Til I Finish"—where we get a glimpse of why the crooner's star has risen so high in such a short time. In an elegant move, Norful pulls all the stops and goes it alone at the piano for a sparse, contemplative time of reflection. The track is brief, but it's nothing short of stunning, a self-empowering anthem about finishing the race on the wings of God's grace. It must be heard to be believed.
Some could make a case against Life Changing for its brevity—at only 10 tracks, it's Norful's shortest album yet, and an anomaly for a gospel record. But there's absolutely no filler here; everything (even the rewritten, spiritualized version of Whitney Houston's "Run to You") is where it belongs. His discography may be only three albums deep, but Norful is quickly becoming essential in the contemporary gospel canon—right up there with Donnie McClurkin, Yolanda Adams, Fred Hammond, and CeCe Winans. Easily one of the year's best gospel albums.
© Andree Farias, subject to licensing agreement with Christianity Today International. All rights reserved. Click for reprint information.