Lifesong
reviewed by Russ Breimeier

Copyright Christianity Today International

2005

1 Aug

COMMENTS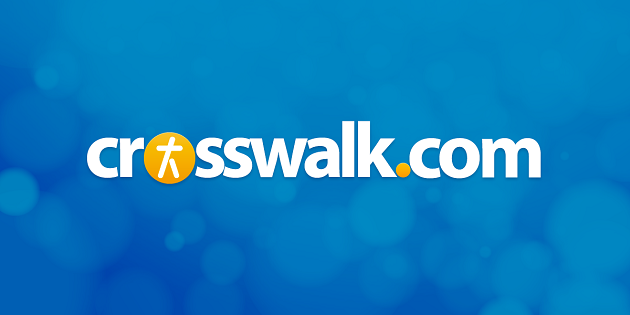 Sounds like … a slightly bigger version of Casting Crowns' first album, borrowing from the same kind of adult contemporary pop/rock that MercyMe, Steven Curtis Chapman, Big Daddy Weave, and Chris Tomlin are best known for.
At a glance … as derivative as some of this sequel is, there's plenty here to appeal to fans, particularly the insightful songs by lead singer/songwriter Mark Hall.
Track Listing
Lifesong
Praise You in This Storm
Does Anybody Hear Her
Stained Glass Masquerade
Love Them Like Jesus
Set Me Free
While You Were Sleeping
Father Spirit Jesus
In Me
Prodigal
And Now My Lifesong Sings
Catchy melodies and inspiring lyrics, yes, but I suspect Casting Crowns is also popular because people love an unlikely success story—The Little Worship Band That Could. Formed out of the youth program at Eagle's Landing First Baptist outside Atlanta, they simply aspired to serve their church community. Yet their debut CD found its way into the hands of Mark Miller (Sawyer Brown) and Steven Curtis Chapman, signing Casting Crowns to a deal with Miller's fledgling Beach Street Records. But as good as their debut was, it's not like this band was offering anything revolutionary. Who could have known that their debut would go on to sell more than a million copies and earn eight GMA Music Awards?
Now the band has gone from small expectations to one of the year's most anticipated releases. Lifesong is solely produced by Miller, which partially explains why it sounds somewhat less derivative of Chapman. But no worries—it's still very similar to its predecessor, offering Southern-influenced AC pop/rock cut from the same cloth as MercyMe and Big Daddy Weave. One would assume that there was a bigger recording budget this time, but if so, it hasn't noticeably improved the sound from the strong production of the last.
Pity that Lifesong's lead single and title track is also one of the album's weakest. You can't blame the label for selecting it, as it appeals to Christian radio's insatiable taste for modern worship while reminding listeners of the album's name and summing up its overall theme (living our lives to serve the Lord). A marketing hat trick, for sure, but Casting Crowns is unfortunately most predictable with worship songs like this, which like so many seems to be imitating U2's "Where the Streets Have No Name" or Chris Tomlin's "Forever." If that weren't enough, the band repeats the exact sound for "Father, Spirit, Jesus," another by-the-numbers worship song reminiscent of a hundred others from the last five years. The closing "And Now My Lifesong Sings" fares better with its piano/strings arrangement, though it's little more than a repetition of key lines from "Amazing Grace."
Better are a pair of somber tunes that singer/songwriter Mark Hall wrote in response to pain in the lives of others. "Praise You in This Storm" is dedicated to a friend's daughter who lost a long battle to cancer. Like the previous hit "Who Am I," it's vertical in focus and a typical-sounding power ballad, but it's not hard to imagine people latching on to its powerful Job-like expression of faith and hope. "Love Them Like Jesus" is another reflective ballad, reminding us that while we won't find easy answers to hardships like divorce and miscarriage, we can bear one another's burdens with love.
Tracks like "Set Me Free" are stronger still. Hall imagined it as part of some rock opera: the demon-possessed man's passionate plea to Jesus for relief. Granted, the man shouldn't be this rational within the story since the demon's speaking for him, but it's nonetheless an album highlight, boasting harder rocking intensity and some impressive vocals from Hall. The inspiring "In Me" is helped by a wall of guitars in the chorus to deliver a heartfelt prayer for help in our individual callings: "How refreshing to know You don't need me/How amazing to find that You want me." And while there have been many songs written about the "Prodigal," this one's better than most with a dark acoustic feel reminiscent of Sting's "Fields of Gold," including some striking guitar work.
But most will say that Casting Crowns does best when Hall is delivering gutsy, honest lyricism that challenges the church. The ballad "Does Anybody Hear Her" accuses the church of being too judgmental of pregnant teens; though poignant, it seems to address the accusations too broadly. "Stained Glass Masquerade" is being touted as this album's "If We Are the Body," noting the inability of church congregations to openly share burdens. The boldest of the bunch is "While You Were Sleeping," a clever and provocative reworking of "O Little Town of Bethlehem" that continually broadens and contemporizes its scope to admonish mankind for overlooking the Son of God.
Hall is open in saying that this band's primary focus is ministry, which explains why the music can be so derivative. Despite some examples of progress in the songwriting, there are also selections too reminiscent of other artists in Christian music, if not the previous album. Fans will find much to love, while others continue to ponder the secret of this band's success. All can probably agree that Lifesong is a sequel in the truest sense, offering more of the same to the delight of those so touched and inspired by the music of Casting Crowns the first time.
Copyright © Christian Music Today. Click for reprint information.