Lil' iROCC Williams
reviewed by Andree Farias

Copyright Christianity Today International

2003

1 Jun

COMMENTS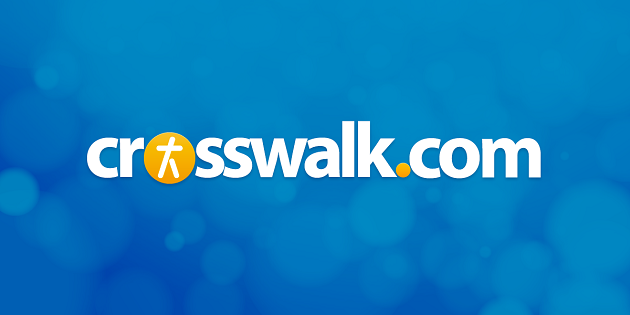 Sounds like … a Nashvillian version of all the Lil' rappers in the general market, with dashes of the here-today-gone-tomorrow charm of '90s group, Kris Kross
At a Glance … this hip-pop/kid-hop album is glossy and well- produced, but don't expect serious hip-hop heads to be bumpin' these nursery rhymes in their Jeeps
It's a fact of life, and we simply need to accept it: like mainstream music, Christian music has its boy bands, its nü-metal groups, its Avril Lavignes, and its own brand of nearly every genre or trend popular music has to offer. Now it's debuting its own version of Lil' Bow Wow, Lil' Romeo, and all the other diminutive emcees of a couple of years ago: Lil' iROCC Williams. His story is simple: he grew up in a non-Christian home and led a normal kid's life, but only until 1997, when his mother's cancer treatment became a spiritual turning point in the Williams home, prompting both parents and children to commit their lives to God and his service.
It was then that iROCC (acronym for "I Rely on Christ Completely") decided to join his father, a veteran urban producer, in the studio for a number of demos and prospective songs he would later shop to potential clients and labels. It was here that Lil' iROCC began honing his budding craft, which led him to win a talent competition that served as a springboard for his dual signing with Forefront and EMI Gospel, who made sure to hook him up with the right producers (Incorporated Elements, Todd Collins, David "Damonsta" Lynch), the right writers (Teron Carter, Stacy Jones, KJ-52, and his father, the pseudonymous Big ROCC), and the right cameos (GRITS, toby Mac), all in hopes of providing a big-name backbone to his freshman outing.
Outside all of this 'external' input, does iROCC have the flow techniques and lyrical skills to take Christian hip-hop by storm? Well … take into consideration he's only a 13-year-old boy. As such, it's more befitting to compare his style to Lil' Romeo—kid-friendly, innocent, Radio Disney-bound—than to the rapper formerly known as Lil' Bow Wow, the older and meaner Bow Wow, who has a more thuggish, I-take-myself-too-seriously tone.
With this in mind, it's no surprise his entry into the music scene has an innocuous, tween-sensitive aura around it. From the opening lines of the seemingly autobiographical "iROCC," with its circus-like horns and thumping bassline, we see the young emcee's sole intent to "rock the mic and spread the truth," a noble goal for a person his age. Up next is "Roll With It," another club track that, rhythmically, somehow feels like a subdued version of Jay-Z's "Can I Get a … " The only difference is that iROCC wholesomely raps about brushing his teeth and eating breakfast, while Z raps about partying and thugging in a not-so-wholesome way.
Other stops in the Lil' iROCC itinerary include his ode to cafeteria food in "Lunchbox," a track that meticulously describes ROCC's choice food items when going to school, including Doritos, Fritos, and Cheetos, all of this married to a buttery, caramel-sweet beat. The collaborative "How We Do It" (featuring toby Mac and GRITS) seeks to reach out to old-school dc Talk fans, since it displays cleverly-used samples of Kevin Max's voice and that cool, grungy riff from "Jesus Freak." Another track that seems tailor-made for other audiences, most notably R&B and gospel fans, is the smooth jam "No Tears," a mid-tempo song that formulaically declares, "Hold on, be strong, it won't be long/'Cause everything is going to be alright."
One detail I must warn you about is that these songs are laid out in an "a day in the life of" fashion, not necessarily meaning that the songs follow a thematic, chronological order, but that there are several (eight, to be exact) interludes that are quite theatrical and intentionally heart-tugging, strategically in place to let people know that not only can Lil' iROCC rhyme, but that he's multifaceted enough to actually act on his own record, as well. Truly a most remarkable feat.
All in all, I doubt I'll be spotting any of my friends low-riding in the mall's parking lot to the slick sounds of Lil' iROCC. What's more, I predict older folks like me will have a hard time not associating the lil' rapper's boyish flows to those of the peppy, but long forgotten, youthful duo Kris Kross. Though it certainly tries, his album simply doesn't have the universal appeal to reach a wider audience, even if it does indeed succeed in bringing a positive message and alternative to Nickelodeon- loving youngsters around the world. Lil' iROCC accomplishes for hip-hop what Jump5 has done for dance pop, offering music that is generally too sugary and puerile for adults but nevertheless fun for pre-high school kids.