Live 10.13.2001
reviewed by Andree Farias

Copyright Christianity Today International

2003

1 May

COMMENTS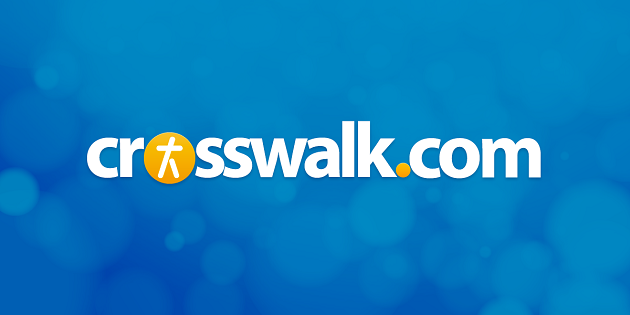 Sounds like … a soundboard-quality bootleg reprising some of The Juliana Theory's most recognizable post-emo/post-punk anthems
At a Glance … this all-too-succinct concert recording is but a mere label-pushed incentive for fans of the band's pre-Love days
Imagine you're in a band that has just hit it big. You've signed to a major label—one of the biggest in the world—and you decide to head back to your home state to the scene that saw you grow artistically. This is your first homecoming show in a long time, and naturally the anticipation of the local circuit is without precedent. Everybody in the area has heard the news already, and they can't wait to wrap their collective arms around you and join you in the celebration of your newfound would-be superstar status.
Live 10.13.2001, the latest Tooth & Nail-derived product from former emo rockers The Juliana Theory, is an album that intends to capture on tape the glory of a similar moment in the life of the Pennsylvania quintet. Recorded in their native Pittsburgh at the legendary Club Laga, only months after signing a multi-album deal with Epic Records, this project serves as a somewhat comprehensive retrospective of the band's energetic live sound and their ability to engage their audiences in impassioned singalong sessions.
In customary fashion, this set opens with Emotion Is Dead's accusatory tirade against critics "To The Tune of 5,000 Screaming Children," and the Cure-like guitar licks and bass/drum dynamics of the track remain very faithful to the original; this early in the concert we start to witness hints of Brett Detar's soon-to-be predominant vocal style, that shrilly, throat-shredding shriek that was one of the principal detriments on their major label debut Love. After a brief—if not somewhat impersonal—"What's up, Pittsburgh!" the band launches right into the high-school life anthem, "Duane Joseph," but the thin riffing of the original is replaced by a more muscular guitar sound, and the audience does a fine job at singing along to almost every word.
"P.S. We'll Call You When We Get There" is up next, and this tune finds Detar, in an almost autobiographical form, intoning the line, "We'll come back home/when we hit the big time." It's interesting to note that this track has lost the whiny emo edge of the Understand This Is a Dream original, and it's served in a more straight-up pop/punk fashion, similar to something Green Day would do in its heyday. The carefree, innocent feel of "We're at the Top of the World" remains intact, though it makes you wonder why they'd keep playing it considering it contains some very juvenile lines: "We're at the top of the world, you and I/We've got a lot of time, and it sure feels right … Sha-la-la-la-la." Definitely not major label material.
The ode to grace "Into the Dark" makes a refreshing appearance in the second half of the disc, and all the elements of the original remain, including the vocal harmonies and chopped-up keyboard touches. This more interesting second half is also rounded out by the mid-tempo "August in Bethany" and the one-two punch of the instrumental "Emotion Is Dead, Pt. 1" (complete with drum loops and haunting piano part) and their second critic-unfriendly composition "If I Told You This Was Killing Me Would You Stop?" "Emotion," in particular, sounds like it's a pre-recorded track, since all of its components, including the sonic explosions in the second half, sound like an exact replica of what's found on Emotion Is Dead.
One particularly amusing detail about this album is its awkward ending. After the closing "If I Told You …" is finished and the curtain is about to fall, you can hear fans clamoring for an encore for almost a minute, but their pleas for an extra dose of TJT goodness are never fulfilled, bringing the gig—at least the recorded part of it—to an abrupt, faded-out end.
And that's the album. At only 10 tracks and a little over 37 minutes of music, we do get a glimpse of The Juliana Theory's gigging capabilities, even though the album itself leaves you wanting more, and its brevity makes you wonder if Tooth & Nail truly wants to pay homage to their former signees or simply recoup some of the expenses incurred while they had them in tow for the span of two full-lengths and one EP. The truth is, most fans won't care, and they'll find it's a necessary addition to their TJT collection.