Living for You
reviewed by Andree Farias

Copyright Christianity Today International

2006

1 Jun

COMMENTS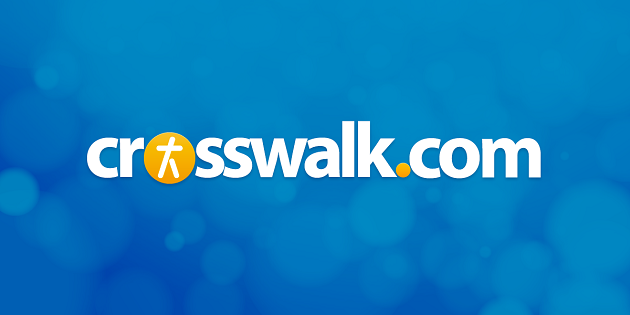 Sounds like … the stadium-sized contemporary worship of Hillsong Australia, plus the harder edge of United, Planetshakers and Lincoln Brewster.
At a glance … though generally lightweight on theology, this energetic set benefits from contagious melodies, huge choruses and accessibility to spare
Track Listing
Come Thou Fount, Come Thou King
You, You Are God
Living for You
Only One for Me
No Sweeter Name
Every Breath
Revelation Song
Bound
Reason I'm Alive
Overtaken
Pure
The More I Seek You
Who You Are
Long before worship music became a commodity to be exploited by well-intentioned celebrities and record labels, the church was the primary source of creative, original songs of adoration to God. It's nice to see Integrity Music continue to reclaim that worship music tradition back to the ecclesia of old, using Dallas-based Gateway Church's Living for You as the first project in an ambitious new initiative. Through their new subsidiary GlobalWorshipNow.com, the company's vision is grand: to facilitate the dissemination of worship music across the world church through a single cyber hub, one that will allow churches to pool their resources and sing each other's songs without major hassles.
It's a mega concept that's somewhat exclusive, as only pre-designated churches can contribute, but it would all be moot if the songs weren't any good. Gateway Church need not worry, as Living for You is chock-full of driving, ultra-catchy praise-and-worship anthems for the contemporary church. Gateway favors a modern worship style with blaring guitars, hard-hitting rhythm sections, and thick keyboard layers forming an impenetrable wall of sound. It's loud but never becomes a Delirious rock concert, with melody, choral infusions, and corporate accessibility take center stage.
At times this immediacy is too blatant—nearly every song seems preprogrammed to explode into a huge congregational refrain. But maybe this is just the church's trademark. Though subtlety is certainly not Gateway's gift, there's still highlights aplenty, particularly "Come Thou Fount, Come Thou King," a terrific present-day adaptation of the classic hymn. It also happens to be the theological pinnacle of the album, the remainder consisting largely of earnest sentiments that anthropomorphize God to our level. I'd be lying if I said it wasn't catchy, though.
Those quibbles notwithstanding, Living for You is still a well-conceived worship collection. In many ways, it's the album Hillsong Australia has failed to make in recent years—memorable, relatable, adaptable, and, most of all, concise.
© Andree Farias, subject to licensing agreement with Christianity Today International. All rights reserved. Click for reprint information.