Love Is On the Move
Reviewed by Andrew Greer

Copyright Christianity Today International

2009

25 Aug

COMMENTS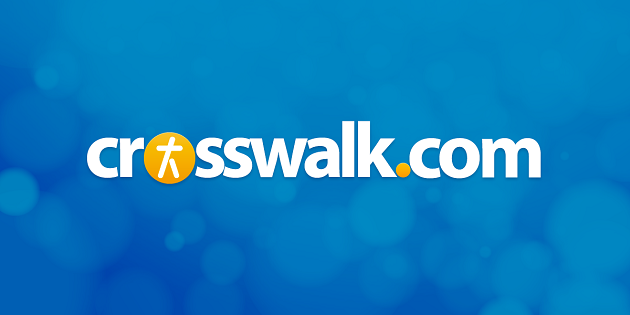 Sounds like … the worship orientations of Hillsong United with the creative commercial output of Coldplay; akin to Delirious?
At a glance … Leeland's third offering combines the climactic creativity of the band's debut with the action-oriented messages on Opposite Way
Track Listing
The Door
Follow You (w/ special guest Brandon Heath)
Via Dolorosa
Pure Bride
Carry Me on Your Back
New Creation
Lift Your Eyes Up
Weak Man
Love Is on the Move
Learn to Love
Holy Spirit Have Your Way
BONUS: My Jesus
Thumbing through Leeland's press packet, my eye zeroes in on a shocking stat—the band's lead singer, principle songwriter and namesake, Leeland Mooring, is only 21 years old.? Impossible, I think.? After all, the popular band received their second consecutive Grammy nomination earlier this year while implementing its commercially appealing, worship rock performances alongside arena acts, Casting Crowns and Third Day. Oh yeah, and the Baytown, Texas-based crew's third record (already?) is its most lyrically conscious and musically postured release to date. So it's easy to understand why their young-twenties status is so surprising.
But considering the frontman and his brother/keyboardist, Jack Mooring, were the only two musicians invited to the White House earlier this year for its "Compassion in Action Roundtable," and the band's activist-type rally for Christians to daily act on their faith's convictions has given their luminous career a mission-minded precedence, Love Is on the Move seems like a natural step in the band's maturation process.
Take the epic title track, for instance. Inspired by the brothers' encounter with a homeless man, emotive melodies and sweeping strings prompt action by taking listeners to the very beginning: "In a little quiet town/The hope of the world was found/He died and rose again/The sacrifice that conquered sin/Now we are his feet, His hands/And love is on the move."
Dueting with the band's likeminded social justice friend and fall touring partner, Brandon Heath, "Follow You" melds Leeland's worship-pop penchant with Heath's acoustic tendencies to construct a beautiful song of surrender, vowing to follow God into "the homes of the broken/I'll meet the needs for the poor and the needy, God …Use my hands, use my feet/To make Your Kingdom come."
"Via Dolorosa" and "Pure Bride" spotlight Jesus' atoning sacrifice in anthems of God's love. Unashamed of catechismic language, both songs, and the entire record really, plainly proclaim the gospel message a la Christian music's golden era, when Amy, Sandi, and Michael were raising the roof with mammoth praise songs for the masses—albeit with a current sound, thanks to Leeland's heavy Brit-pop influences.?
In fact, boldly articulated faith, combined with apparent musical allure, is what separates Leeland from the rest. Love Is on the Move retains a palpable spiritual alive-ness throughout, a result of the young men's spiritual focus, personally witnessed by producer Ed Cash (Chris Tomlin, David Crowder Band), who was inspired by the band's impromptu prayer and worship sessions in the studio before recording.
Musically overall, Love Is on the Move combines Opposite Way's energetic rock with the satisfying polish of The Sound of Melodies to create an incredibly dynamic set that's both a pleasurable listen and a provocative statement.?
Leeland, like all true worshippers, have been entrusted with the greatest story ever told. And they treat it with the grand urgency its life-changing message warrants. Love Is on the Move delivers truths so veritable, there's no question these young men practice exactly what they preach. Twenty-one or seventy-one, Christian music could use a few more ministers like Leeland.
Copyright © 2009 Andree Farias subject to licensing agreement with Christian Music Today. Click for reprint information.