Mae's "Everglow" Takes Listeners on Ride of Epic Proportions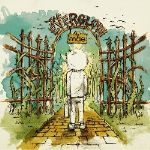 Artist: Mae
Title: The Everglow
Label: Tooth & Nail
Compelling music involves peaks and valleys, taking the listener to the mountaintop one minute, and back down to the valley the next. When a song takes you on that type of a journey, it leaves you emotionally and spiritually spent, but hungering for more. On Mae's sophomore opus, "The Everglow," the band has crafted a disc that takes listeners on a ride of epic proportions.
Throughout the project Mae fashions alternative splendor with guitar driven cuts like "Suspension" and "Someone Else's Arms," presenting listeners with well-crafted musicianship layered with infectious melodies. Cuts like "Painless" not only shine with guitar and bass bliss, but keyboardist Rob Sweitzer lays out incredibly haunting piano lines and counter melodies that raise these songs to another level.
All through "The Everglow "Mae manages to capture many emotions lyrically and sonically. Happiness, sadness and wonderment all find their place. The production on the disc sounds meticulous; producer Ken Andrews manages to turn just the right knobs in just the right places. Swirling somewhere between The Elms, Coldplay and Switchfoot, vocalist Dave Elkins aptly delivers on several fronts, offering up poignancy via "We're So Far Away" and "The Ocean" while delivering a rock swagger on "Ready and Waiting to Fall."
Peppered throughout the venture are nuances that transform the disc from good to great. Check out the bass line on "Breakdown" or the low harmonies on "Cover Me" or the deft use of orchestration on several cuts.
"The Everglow" is a brash statement by Mae that's a testimony to intelligent songwriting and lyrical heft. From beginning to end the band's use of strings and pianos creates an undertow of beauty that bedrocks the guitar and bass-driven songs. It's a formula that not only works, but epitomizes a band that's found its groove and more importantly, its voice.

© 2005 CCM Magazine. All rights reserved. Used with permission. Click here to subscribe.
See all the latest Mae music videos at Godtube.com.