Mariposa Ave.
reviewed by Andy Argyrakis

Copyright Christianity Today International

2003

1 Nov

COMMENTS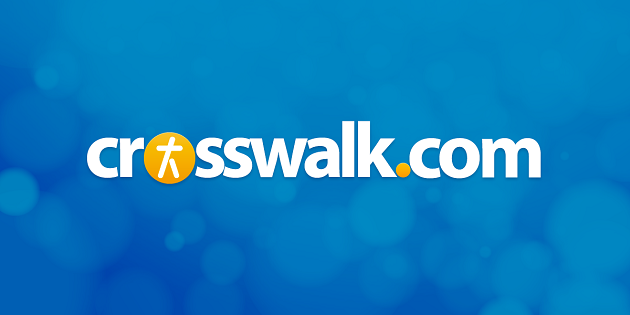 Sounds like … a mix of grungy rock influences like Nirvana and the Foo Fighters, with the newer alternative sounds of Thousand Foot Krutch, Thrice, and The Used
At a glance … well-regarded in the L.A. area, April Sixth goes national with an EP that's not musically ground breaking, but contains a solid Christian message.
Alternative rockers April Sixth didn't start in a typical garage or basement setting like many of their peers. They first set up shop in the humble confines of a barn, and have since built up their following with some serious grassroots marketing and frontlines promotion. Aside from peddling stickers, buttons, and sampler CDs, these five guys frequently spread the word at other bands' shows throughout the Southwest. Out of all that hustling, the band met Hoobastank guitarist Dan Estrin, who liked what he heard, passing the disc on to famed producer Howard Benson (P.O.D. and Blindside, both comprised of Christian members). Benson saw April Sixth's promise, leading them to a contract with Elektra Records.
Their national debut EP Mariposa Avenue may be lacking in originality, but Benson's hit-savvy ears give the band a shot at modern rock radio. Opener "Bring Me Down" has a slight vintage rock base that attempts to tip its hat to Nirvana, but it's mostly overpowered by nü-metal tendencies more akin to Thousand Foot Krutch or Thrice. In keeping with the predictable Staind/Hoobastank tradition, "See Me Alone" starts out as an emotive ballad and builds with overproduced ear-piercing fury. The juvenile tone of "Somewhere Waiting" also seeps with studio glaze, sounding much too similar to punk-minded peers Something Corporate and The Used. Even the passionate inflection by lead singer Snaps (he doesn't use his last name) and sturdy beat by Evan Kilbourne (formerly of Save Ferris) can't rescue "Roses" from the similar-sounding blur.
April Sixth's greatest strengths are in the lyrical department. They seem sensitive to teen needs, and are obviously unashamed of their faith. The emotionally explosive "Suicidal" addresses a messy break-up's adverse effects on one's self-esteem. The song provides a tension release and sounding board for those struggling with suicidal thoughts. The disc's most melodic rocker, "Come Set Free," also seems to focus on relationships, written from the perspective of someone looking to make amends for treating a partner poorly. Snaps screams "I never thought that I would be the one who sucked out all your energy/ So I'll take it upon myself to leave it upon me." In "Somewhere Waiting," the band gives its most overt statement of faith with lines like this: "And I want to live with Him/Be the one who will never die/And I say this that you'll save your soul/For the place I want to go when I die calls me even closer/The gates are open."
Though April Sixth may not be the most original or interesting band this year, its message is strong enough to make a lasting impact. Like fellow crossover acts P.O.D. and Blindside, April Sixth's Elektra Records deal should lead to opportunities beyond the Christian bubble, making them yet more "roaring lambs" of this musical generation. Following the tour behind this EP, the group is slated to return to the studio for a full-length project due in 2004. The time in between will hopefully give the members a chance to hone their chops and forge a more unique sound that will make the music just as timeless as the message.