Maturity on Display in Sarah Masen EP Collection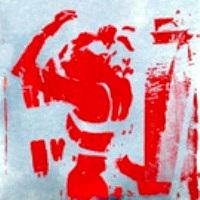 Artist: Sarah Masen
Title: The Sarah Masen EPs
Label: Independent
The latest project from singer/songwriter Sarah Masen showcases a maturity she has developed both spiritually and lyrically. Sixteen songs on three EPs: Magic That Works, History of Light and Shadows and Women's Work Is Alchemy comprise her first release in six years.
Much like the lyrics, the music throughout takes an insightful journey. Magic That Works displays the tradition of a singer/songwriter mingling with the tasteful contrast of electronic percussion to produce laid-back, catchy tunes. Added in, of course, are foundational yet chic flavors of piano and organ. The folk/pop/country essence continues into and throughout History of Light and Shadows, which includes the remarkable song "The River." Not one word sung is dormant in explaining the weariness of life being left behind; Masen croons "In the river I'm gone ..." Perhaps most surprising are the standout background vocals.
With the depth and layers of the Beach Boys and the attentive, catchy melodies of the Beatles, the BGVs are simply delightful. Sarah Masen's music is purely honest. Her organic approach states that she was made to sing; a listener feels as though she is singing to him/her only. Find the Sarah Masen EPs at myspace.com/sarahmasenmusic.

© 2007 CCM Magazine. All rights reserved. Used with permission. Click here to try a free issue.