Mix of Life
reviewed by Russ Breimeier

Copyright Christianity Today International

2002

1 Oct

COMMENTS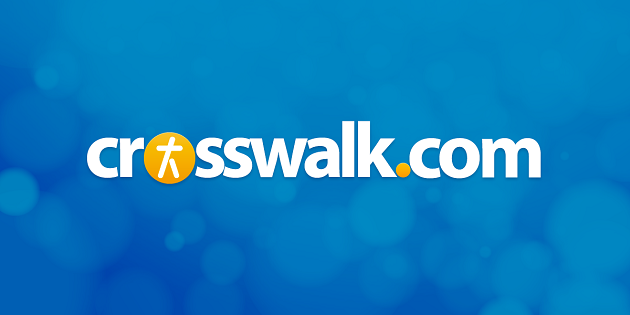 Sounds like … your favorite songs from ZOEgirl's two albums, remixed into even more dance-club-friendly tracks
At a Glance … you'll be satisfied if you're looking for a good beat to dance to, but Mix of Life fails to consistently make something interesting out of ZOEgirl's songs.
Sparrow Records has discovered a new low-cost source of revenue for their company – it's called the remix album. Unlike compilation albums however, there's an art to creating a good remix. It's more than simply putting a pop song to a new beat you can dance to, like so many past remix albums have done. There needs to be an element of creativity in the creation of the drum loops and sound effects. Thankfully, Sparrow's getting it right. Their first foray into the remix album genre was Avalon's O2 Remixed, a surprisingly well-made project that successfully transformed many of the vocal group's beloved hits into Euro dance-pop gems. Unfortunately, not all Avalon's fans were warm to the idea of someone messing with their favorite songs; and since the concept of a Christian dance club is fairly alien to most communities, O2 Remixed was largely overlooked. Sparrow probably will have an easier time marketing their latest two remix recordings — ZOEgirl's Mix of Life and Newsboys' simply titled Newsboys Remixed — because the concept is more compatible with the artists' style and fan base.
ZOEgirl's Mix of Life is probably my least favorite of Sparrow's three remix albums to date. I think it has to do with the style of music. Remix albums are created to experiment with an artist's sound and/or to make the song easier to dance to. Avalon's O2 Remixed and Newsboys Remixed satisfy both of those qualifications. With Avalon, the songs generally went from adult contemporary to Euro-pop-flavored electronica. The Newsboys album changed their electronica/dance-influenced pop/rock to pop/rock-influenced dance — the styles are different but true to their sound. In ZOEgirl's case, the songs are already fairly danceable, so remixing them isn't much of a stretch.
In some cases, the changes are radical and creative, but some of these tracks are little more than routine dance mixes. Jan Pulsford's "Anything Is Possible (Madame LaPulse Mix)" and Tedd T.'s "Even If (Prefab Mix)" are examples of the latter. Tedd T.'s "Even If (Prefab Mix)" trades the R&B textured hip-hop of the original for a heavy techno beat, but it's still a little predictable for a remix and it becomes uninteresting after seven minutes. The purity anthem "Dismissed (Omega B Mix)" as transformed by Aurel M. has more of an authentic hip-hop sound, and while Shon Lock's somewhat humorous rap is a welcome addition, there are a few too many "what's" and "uh-huh's" sprinkled throughout. "With All My Heart (Beatmart Mix)" is less successful in its transformation from funky teen pop to syncopated hip-hop. It starts with a rap that sounds tacked on, then shifts to a slower R&B groove á la Destiny's Child that doesn't quite work. Then there are the two "H20 Mixes" from Donnie Scantz, which generally strip down the originals for sparser arrangements. "Nick of Time (H20 Mix)" is kind of cool in its transformation from soulful R&B pop to industrial, but "No You (H20 Mix)" sounds like a second-rate version of the original with a distracting electronic squeal in the chorus that sounds like someone slipping on a banana peel.
These mediocre tracks are balanced with some excellent new renditions of ZOEgirl favorites. The best attempt at hip-hop appears in Kene "Ghost" Dell's "Living for You (The Ghost Mix)," which has a better integrated rap courtesy of GRITS and a very exciting though crowded arrangement. Most of the best tracks are handled by Tedd T., such as his "Turbo Radio Mix" of "Here and Now," which features a more vibrant sound with thicker drums. It's bolder and less bubblegum sounding, worthy of a spot on a movie soundtrack. Some fans may struggle with Tedd T.'s "I Believe (Trip Rock Mix)" which changes the dance-pop sound of the original into an acoustic pop arrangement with an explosive rock chorus. It works so well not because it's now a rock song, but because the music accentuates it as an anthem of faith that's inventive and different from the original. Similarly, the teen-pop ballad "Plain" is given a rhythmic folk/R&B treatment in Tedd T.'s "Beautiful Chill Mix," reminiscent of Lauryn Hill and Nicole C. Mullen. Probably the best track is Tedd T.'s "Nova Mix" of "Waiting," which is a faster and more energetic hip-hop shuffle than the original, with some light jazz instrumentation later in the song.
Fans of ZOEgirl also will enjoy Mix of Life for the inclusion of "Save Myself," which is supposedly a new song that doesn't appear on the previous two albums, though the liner notes indicate it appeared on Life. Regardless, this "You Like That? Mix" fits with the other songs found on the Life album. I would have liked a little more creativity in the reinvention of these songs, but those who would want this album will simply be looking for more danceable versions of ZOEgirl's songs. Mix of Life satisfies in that sense, as well as its reasonable price of under $10.