Momentum
reviewed by Russ Breimeier

Copyright Christianity Today International

2001

1 Jan

COMMENTS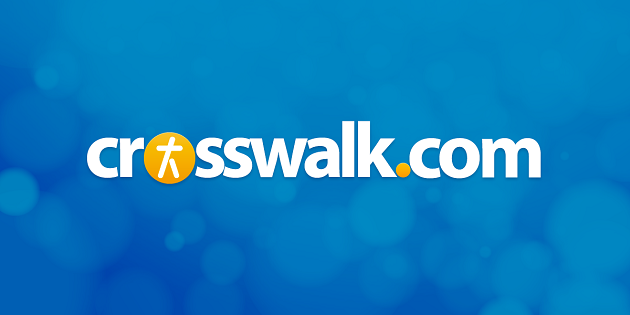 Sounds like … self-described as "fusion hip-hop," this album has elements of rap, rhythm and blues, pop, and hardcore rock to its sound. A little bit of dc Talk, some Lauryn Hill, and a heaping helping of P.O.D
At a Glance … an exciting production and an eclectic blend of sounds combine to make a fun and thought-provoking solo debut from tobyMac.
We finally come to chapter three of dc Talk's solo trilogy, featuring the group's mastermind, Toby "Mac" McKeehan. Like his bandmates, Michael Tait and Kevin Max, Toby is taking some time to explore who he is as a solo artist. Earlier this year, he indicated that these three solo projects would reveal the ingredients that make up dc Talk's sound. Michael demonstrated a love for melodic alternative rock and Kevin shared his affinity for progressive pop/rock, both showing glimpses of dc Talk's eclectic sound in their music. But it's clear from his solo album that tobyMac is the unifying core of dc Talk's music, blending together a wide palette of musical styles here as he's done when recording with Michael and Kevin. The irony of it all is that Toby rocks harder than Michael and is more sonically creative than Kevin; he succeeds on Momentum where the other two fall a little short.
My dictionary defines momentum as "an impelling force or strength." No doubt Toby is using this word in reference to God as the force that sets us in motion, but it's also an apt title for the aggressive whirlwind of sound that spans his album. The faint of heart should be warned that Toby rocks hard on Momentum, in a similar way to P.O.D. and Limp Bizkit — heavy distortion guitars, pounding drums, and the occasional screaming. If you're familiar with Toby's hit single "Extreme Days," which spent ten weeks at the top of the CCM Rock charts, you basically know what to expect (though I liked the other rock songs on this album even better!). "Get This Party Started" is a strong opener that almost works like an Introit, a call to worship. The sonic blast of the title track sounds like dc Talk at its rowdiest, and "Yours" is a declaration of faith extremely reminiscent of P.O.D.'s music. Rock fans will also dig "J Train," a funk-infused hip-hop duet with Kirk Franklin that serves as a rousing invitation to get on board the means to salvation. It's interesting that the rock tracks were co-produced by tobyMac and Pete Stewart, who played guitars and co-produced Michael Tait's solo album. But this is a different style of rock from Michael's project — the guitars on Toby's album are much edgier and exciting.
Of course, Toby wouldn't be himself if he didn't add rap, R&B, and hip-hop to the mix. As is the norm for hip-hop, Toby borrows well-known musical hooks from popular songs to create something altogether new, yet familiar. On Momentum, you'll hear snippets of Rockwell's '80s hit "Somebody's Watching Me," Buffalo Springfield's classic "For What It's Worth," and the Diana Ross favorite "Theme from Mahogany." That last one in particular is very effective in the touching "Do You Know," a smooth R&B rap written for Toby's son as a prayer that our loved ones will come to know Christ. Similarly, the reggae-influenced hip-hop song "Irene" is a message of encouragement from Christ to the downtrodden of our world. I also enjoyed the punchy hip-hop sound of "In the Air," and its straightforward conversational approach to evangelizing our friends. The hip-hop tracks feature notable producers such as "Mooki" Taylor, Todd Collins, Jeff Savage, and Randy Crawford, all of whom are known for outstanding work with hip-hop and dance-pop artists.
There are moments on the album when Toby wears his influences a little too openly on his sleeve, like his pal Kevin on Stereotype Be (though not as often). It's pretty obvious Toby's listened to a lot of P.O.D. and Lauryn Hill, or any number of other eclectic hardcore rock and hip-hop artists. I also think that around 2/3 of the way through the album Toby loses a little steam. "Wonderin' Why" and "Somebody's Watching" are fun, but they feel a little more like self-indulgence than personal testimony. Like some of dc Talk's albums, there may be a few too many spoken interludes between songs. I find that it interrupts the flow to have too many, though listeners will get a kick out of the comedic bits, such as hearing "Toby's Mac" rap and his little three-year-old son playing around in his dad's studio on "Tru-Dog."
The common thread to this sonic ear-candy cornucopia is Toby Mac, a truly diverse artist who tackles hip-hop from an atypical angle by bringing pop/rock to it … or is he bringing hip-hop to pop/rock? His musical hooks are catchy and his words are openly Christian, but delivered with satire, passion, wit, and love. But perhaps even more startling is his potential as a great producer. When you get down to it, Momentum's greatest achievement is that it sounds awesome. When I listened to dc Talk's Solo sampler last April, I expected to like this album the least, but I think I've done a complete reversal. I'll be curious to hear what Toby can do as a producer on other artist's albums.
As an afterthought to the dc Talk solo trilogy, I think all three artists proved themselves capable of life outside the group (to varying degrees of success). I can honestly say I'd like to hear more solo material from each of them, especially to hear if they can improve upon what they've created this year. Nevertheless, the sum is greater than its parts, and I say it's high time these three get back together in the studio to make their greatest work yet.