More Life
reviewed by Russ Breimeier

Copyright Christianity Today International

2003

1 Sep

COMMENTS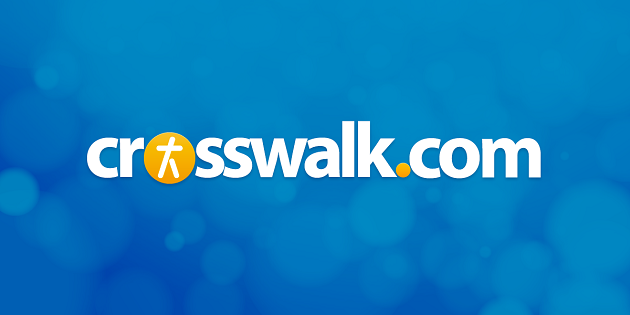 Sounds like … typical Christian adult contemporary pop that's been synonymous with NewSong for 20 years, similar to 4Him and FFH
At a glance … More Life is formulaic NewSong, which is to say that fans will be thrilled and others will be bored
NewSong is enjoying their greatest success to date in a 20-year career because of a song called "The Christmas Shoes." What originated as a bonus track at the end of 2000's Sheltering Tree went on to become a number one smash on Billboard's AC chart. It later inspired a 2001 holiday album from NewSong, a novella based on the story in the song, and a television movie on CBS. Like Mercy Me and Bob Carlisle with their respective popular crossover hits "I Can Only Imagine" and "Butterfly Kisses," NewSong became an unexpected "roaring lamb" in the music industry.
More Life is the 15th release from the ever-changing team of musicians, which still includes founding members Eddie Carswell (songwriter, percussion, backing vocals) and Billy Goodwin (lead vocals, guitar). Michael O'Brien (songwriter, lead vocals, keyboards) and Matt Butler (cello, violin, keyboards, accordion, backing vocals), who joined the band in 2000, are also back. Acclaimed producer and multi-instrumentalist Scotty Wilbanks, who left the band in 1999, returns to play sax and keyboards. Even harder than keeping up with the band roster is More Life's list of producers: Brian Tankersley (Sawyer Brown, Carman), Bill Baumgart (4Him, Al Denson), Bryan Lenox (Michael W. Smith, The Katinas) and O'Brien, as well as Wilbanks and St. Louis radio personality DC Chymes.
With so many different people involved, it's amazing that More Life is cohesive, though perhaps not so surprising since it's also formulaic—the band's typical mix of power ballads and upbeat adult contemporary, glossed over with programmed pop sounds and big backing harmonies. Vying to be this album's "Christmas Shoes" is "It's Not Far," a schmaltzy ballad inspired by Carswell's own personal life. It's about a father who teaches his son to pray and that Jesus is always near; by the song's end, the son is whispering the same advice at his father's deathbed. More syrupy is "When God Made You," Carswell's attempt to write a "Butterfly Kisses" for his own daughter, featuring a duet with Natalie Grant: "I wonder if He knew everything I would need, because He made all my dreams come true/When God made you, He must have been thinking about me."
Among the better ballads are "Your Favorite Name Is Father," inspired by the fact that "Father" is the most used name for God in the Bible, and "For the Glory of Christ," which serves as NewSong's statement of faith: "To live is Christ/I have a passion in my heart I've never known before that makes me love Him more/To die is gain/I am learning through surrender what it really means to know that I am free." The acoustic guitar-driven "Cherish" is a simple love song to the Lord, and "Yea God" offers a few cool pop/rock riffs amidst some overly simplistic praise lyrics: "Yea God, Yea God, Yea God, Yea God/You alone are worthy to be praised ? How beautiful and awesome are Your ways." The album's first single, "Life in My Day," is one of the catchier songs, though it sounds just like Christian AC pop from the early '90s.
There are also a couple of covers, including Keith Green's amazing "Your Love Broke Through." NewSong does it justice, though the programmed pop hurries the sweeping flow of the original in effort to keep up with the sequencing. And do we really need yet another version of this classic, especially since Rebecca St. James covered it just last year with similar results? NewSong has also included the popular "You Are My King (Amazing Love)" from WoW Worship [Yellow]—well performed, but nothing you haven't heard plenty of already.
NewSong is known for its energetic live performances, where all the band members get involved; yet on their albums, the songs are primarily performed by studio musicians and computers. In 20 years, the band has only released one live album. These guys are clearly talented, so why not release an album that actually features the band instead of studio polish? More life is exactly what NewSong's albums need.
But what do I know? Who could have guessed Sheltering Tree would become the band's fastest-selling album because of an overly sentimental Christmas song? Who can say what NewSong can accomplish this time? With terrific vocals and solid production, NewSong simply offers more of the same on More Life—loads of pop clichés, but fans will deem it another winning effort.