Motivo
reviewed by Andree Farias

Copyright Christianity Today International

2003

1 Oct

COMMENTS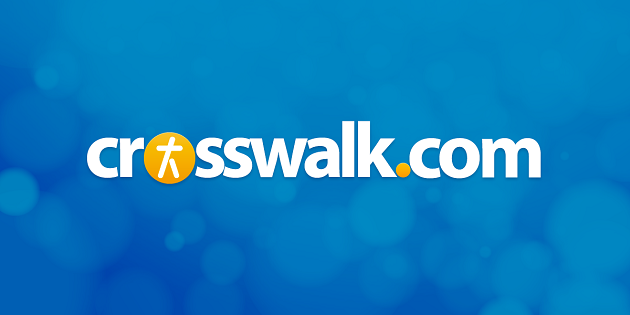 Sounds like … the slick vocal stylings of Son By Four or Barrio Boyzz plus a light Latin-pop sound á la Sin Bandera, Alvaro López, or a downscaled Salvador
At a glance … though sunny and energetic, Motivo's self-titled debut won't necessarily give other Latin-pop outfits in the biz a run for their money, but it's still nice enough
The Latin boom in music of the late '90s is apparently over, judging by the latest offerings from Marc Anthony, Enrique Iglesias, and Ricky Martin, all of which bombed commercially—at least when compared to the stratospheric sales of their debuts. So, is the genre still marketable in the current musical landscape? Is the buying public still hankering for syncopated, flavor-filled rhythms? Crowne Music seems to think so.
Motivo is Crowne's newest Latin-tinged addition to its roster. To get a feel for this band and their self-titled debut, just imagine an octet that includes three vocalists backed up by a guitar-bass-keyboard-drums combo, very similar to Salvador original's lineup. But Salvador this ain't, since Motivo is more akin to what you hear on mainstream Latin pop radio (which is mostly equal parts power ballads and fun, danceable music) than to the electrifying jam-based stylings of their Texas contemporaries. Crowne spared no expense in the production of this album, enlisting renowned producers such as Buster & Shavoni (Destiny's Child, Prince of Egypt soundtrack), Tommy Sims (Bruce Springsteen, Eric Clapton), and Kiko Cibrian (Luis Miguel), among others.
Though not earth-shattering, the results are enjoyable, capturing the band's penchant for vocal harmony and likable tunes. "South of the Border" kicks things off accordingly by combining Alvaro López-styled pop with acoustic guitars, percussion, and an offbeat bassline that give this track a distinguished salsa-styled gusto. Add effective Santana-inspired solos and a brass section, and it's a fun way to open the record. Santana aficionados may once again notice that "Keep The Change" uses a sweet guitar solo to great effect, much like the legendary guitarist's "Oye Como Va" or the more recent "Smooth"; the song is lively and features an interesting lyric about not letting go of that change God creates in us.
"Angel" is an encouragement to the disheartened, reassuring them: "I've got a message, and the words are written on my heart/There's an angel to help you right where you are." Yes, it's vague and formulaic, but the killer acoustic R&B/pop production by Buster & Shavoni makes you forget about it and forgive the band. Latin audiences often fawn over anthemic power ballads, and there are a number of them here. "Strength" is basically inspo-pop with Spanish guitar touches, while "Brand New Start" sounds like a track by duo Sin Bandera. "That Way," a relationship song, is the biggest lyrical departure for the band, but it seems tailored for radio because of its tight harmonies and glossy pop production.
From what I've said so far, it might seem this album's a winner. Well, not totally. Some items could have been presented better. If you follow popular music, you'll almost immediately recognize the acoustic strumming pattern and drum line that opens the first single "Fool For Your Love," which almost intentionally reprises Justin Timberlake's hit "Like I Love You." An R&B pop cover of Steve Winwood's 1986 hit "Higher Love," though different from the original, sounds too much like ShineMK's teen pop rendition a few years ago. Also, some songs seem a little too ambiguous in their meaning, especially the end of the album, featuring three Spanish translations of previous tracks. Presumably, these will be shopped to the Latin market, but aside from a couple brief allusions to "el Señor" (the Lord), unsuspecting audiences could confuse the vertical words for love songs.
Otherwise, Motivo is a well-produced effort if you're a fan of the genre. They have all the right ingredients: a poppy sound, tight harmonies, mostly straightforward lyrics, and amiable looks. And some of the Spanish selections here could see some mainstream Latin radio action if promoted well. If everything pans out and the album is worked right, Crowne might just have a success story on its hands.