Music to Raise the Dead: 1972-1998
reviewed by Russ Breimeier

Copyright Christianity Today International

2008

1 Sep

COMMENTS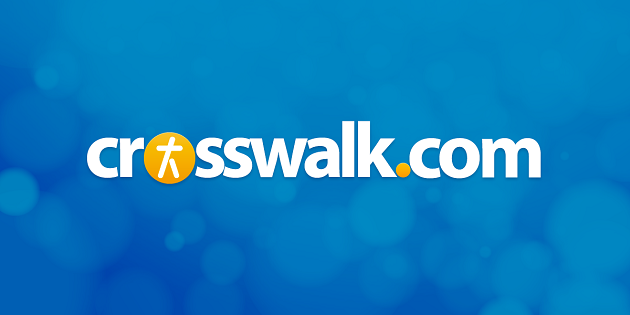 Sounds like … classic rock from the late '70s and early '80s by bands like Jefferson Airplane, Led Zeppelin, AC/DC, U2, Heart, Aerosmith, Journey, and ZZ Top
At a glance … this impressively packaged 3 CD box set adequately compiles varied highlights from Resurrection Band's 30-year run while also providing a quality DVD concert recording for the longtime fans
Track Listing
Disc One:
Waves
Awaiting Your Reply
Broken Promises
Irish Garden
The Return
Afrikaans
Paint a Picture
Rainbow's End
Concert for a Queen
Everytime It Rains
Colours
Amazing
American Dream
The Struggle
Alienated
The Chair
First Degree Apathy
The Crossing
Disc Two:
Military Man
Babylon
Area 312
No Alibi
White Noise
Attention
Crimes
Tears in the Rain
Love Comes Down
Zuid Afrikan
Shadows
Nervous World
Silence Screams
Light/Light
Rain Dance
Rooster Crow
Altar of Pain
Right on Time
Disc Three:
The House Is on Fire
Where Roses Grow
Lovespeak
Players
Lincoln's Train
Somebody to Love
Reach of Love
Land of Stolen Breath
Summerthrow
Song and Dance
Surprised
Across These Fields Reprise
Souls for Hire
Gameroom
Can't Stop Loving You
Quite Enough
Resurrection Band is probably better known for their contributions to ministry and Christian culture than for their music. Born out of the Jesus Movement—and in some sense, continuing the spirit of it to this day—the members were instrumental in helping establish Jesus People USA in North Chicago in 1972. They're also responsible for launching Cornerstone Festival, the annual alternative Christian music event that draws artists and audiences from all over the country.
But Resurrection Band was every bit the Christian rock pioneer that Petra was, and remained true to their classic rock roots over most of their 30-year span. True, their sound did change with the times, as did their name—to Rez Band and simply Rez in the '80s and '90s—but the band maintained a core sound and a remarkably consistent lineup, with only Roy Montroy replacing original bassist Jim Denton back in 1988.
Borrowing the title of the Resurrection Band's first independent release in 1974, as well as the title of their first best-of compilation in 1984, Music to Raise the Dead: 1972-1998 demonstrates how to do a box set right. Though no thicker than a pair of CD jewel cases, the packaging includes three CDs spanning the band's long career (each in their own sleeve), as well as a DVD with an impressively preserved concert from Chicago in 1992 and a thick 80-page booklet packed with photos and chronicling an exhaustive history of the band.
It should also be noted that the band got permission from key record labels to use music throughout their career. So if nothing else, this collection deserves high marks just for being so comprehensive. It's a must-have for CCM fanatics, a treasure trove of classic songs from a time when Christian rock was considerably bolder and more adventurous—in creative expression and in expressing faith.
The collection does include one song from the band's independently released debut cassette from 1974 ("Quite Enough"), though it's included mostly as a rough sounding curiosity. What's really striking is the way this band hit the ground running with Awaiting Your Reply, their first proper release in 1978; years of touring clearly honed their skills. It becomes easily apparent why Resurrection Band was so often compared to Led Zeppelin and Jefferson Airplane, drawing heavily on lead singer/guitarist Glenn Kaiser's love of blues and metal, but the comparisons were warranted. And the band obviously recognized those comparisons—Kaiser's wife and co-singer delivered a spot-on impersonation of Grace Slick with a cover of Jefferson Airplane's "Somebody to Love" in 1991. Yet by coloring their music with the occasional flute, sax, and synth, Resurrection Band succeeded in varying their sound, too, even if some of the musical experimentation didn't always work very well.
The production of Christian rock lacked polish back in the '70s and '80s, so it's no surprise that some of these recordings sound dated and muffled, at times revealing the slight tape degradation of the masters, but most of it is pretty clean. Besides, Resurrection Band overcame limitations in production with their raw musicianship. "Broken Promises" is a terrific slice of classic rock, "Paint a Picture" makes a fine pop-metal ballad, and "The Return" is a great example of the band's early jazz inclinations. Also check out the killer guitar work by Stu Heiss in the opening of "White Noise," with a gutsy punk-styled vocal from Wendi.
The band smartly changed with the '80s, embracing a variety of new wave and pop-metal styles that recall Journey ("Colours"), Foreigner ("Shadows"), and even early U2 ("No Alibi"). But Kaiser's love of the blues is never far removed, as heard in the prayerful pop of "Rain Dance." Eventually, the band would return to their blues-rock roots in the '90s, combining it with a more arty style in "Lincoln's Train" (reminiscent of Pink Floyd) and standout selections from their 1995 concept album, Lament.
Perhaps even more impressive is the way Resurrection Band's songwriting applied their faith to social issues, offering challenging but theologically grounded songs about racism ("Afrikaans," "Zuid Afrikan"), the physically disabled ("The Chair"), war ("Military Man"), and consumerism ("American Dream"). Much like Derek Webb today, this band demonstrated that Christian songwriting can offer so much more than rehashing scripture or relying on clichéd platitudes. One of Kaiser's most famous lyrics comes from "Afrikaans" in response to South African apartheid: "God makes the color, but the color doesn't make you God." Makes you wish more Christian music was this daring and thoughtfully stated.
As comprehensive as this set is, few collections include every song. The most notable omission is the band's biggest hit, the synth-driven "S.O.S.," though it was surely intentional—fans consider it a low-point because it's so different from Resurrection Band's core rock sound. However, the set's "Area 312" hasn't aged any better with its teenage lament of big city loneliness. There's about a five-year span in the '80s when the band seemed to lose its way artistically. So while it's somewhat interesting to hear uncharacteristic songs like "Light/Light" and "Right on Time," fans will undoubtedly wish this compilation stuck to stronger classics like "The Wolfsong" or "Mommy Don't Love Daddy Anymore."
These glitches in song selection are minor considering the wealth of material included here. Overall, it's a fair representation of Resurrection Band's key albums from 1978 to 1997. While Christian rock has had more than a fair share of bands that have sounded sub-par or hokey, oftentimes bordering on self-parody, this one held its own by playing and preaching with the best of the best. The Christian music industry has traditionally done a poor job of honoring its pioneers and veterans in the last decade. Leave it to Resurrection Band to release this superb collection through their own Grrr Records label, proving the old adage: if you want something done right, you usually have to do it yourself.
Copyright © Christian Music Today. Click for reprint information.