My Anthem
Reviewed by Andy Argyrakis

Copyright Christianity Today International

2009

28 Apr

COMMENTS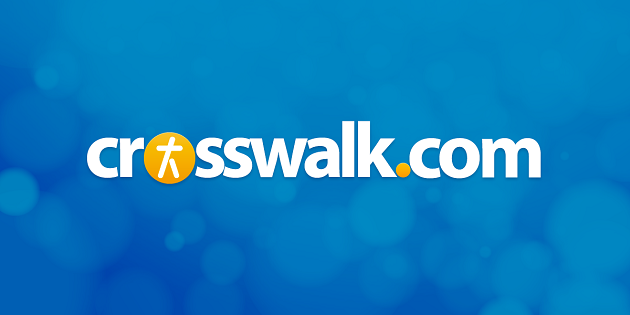 Sounds like … someone who could fit right in with the Passion movement; similar to Chris Tomlin, Tim Hughes, Matt Redman, and Watermark.
At a glance … his role as a worship leader translates to a stirring solo debut anchored in refreshing vertical reflections.
He's yet to be known on a national level, but in central Illinois, Denny Rockey is known as a premiere worship leader and for being member of the contemporary Christian group Final Quest. Outside of Sunday services, he's opened up for Jars of Clay, Sarah Kelly, Building 429, and Sonicflood. The artist he's most similar to, though, is clearly Chris Tomlin. The two share a strong vocal resemblance and a desire to craft vertically-leaning but artistically satisfying selections.
Across ten tunes, the singer/guitarist turns in a series of self-penned selections and collaborations with producer/Final Quest-mate Chuck Giacinto that flex between building ballads and invigorating rockers. One of the album's top tracks is the bristling Desperation Band cover "Until My Breath Runs Dry," a textbook example of Rockey's enchanting vocal delivery, here anchored by guest guitarist Rex Carroll (yes, the Rex Carroll from Whitecross). Rockey may be a small-town guy, but by the end of My Anthem, this hopeful album demonstrates a mastery of ushering listeners into the presence of God.?
For more information, visit www.myspace.com/dennyrockey.
Others worth noting:
Bishop David G. Evans Presents
Automatic Praise Live
3½ Stars
Style: gospel, R&B; Donald Lawrence, Donnie McClurkin, Brooklyn Tabernacle Choir
In a nutshell: The soulful New Jersey worship leader commands attention with this jubilant display of booming solos and choir-led praises. The audience's cheers are tastefully inserted at the end of songs rather than overpowering the highlighted vocalists.
For more information, visit www.davidgevans.com.
SaltBox
Out of the Box
3 Stars
Style: alternative rock, hard rock; Red, Day of Fire, Kid Rock, Nickelback
In a nutshell: Mixing the heavier side of modern rock with an underlying southern slant continues to be the hot sound in the mainstream, but SaltBox seems to be ahead of the curve in the Christian market. In spite of tinny production, there's enough musical muscle and rock-solid lyrics to connect with audiences.
For more information, visit www.myspace.com/saltboxband.
Dan Macaulay
The Listening EP
3 Stars
Style: contemporary rock/worship; Brian Doerksen, Darrell Evans, Paul Colman
In a nutshell: Between powerhouse producer Nathan Nockels (Watermark, Passion) and a trio of instantly memorable praise cuts, this Canadian's songs have the potential to find their way into congregational playlists.
For more information, visit www.danmacaulay.com.
To be considered for "Indie Spotlight," send a CD and press kit to:
Christian Music Today's "Indie Spotlight" C/O
Andy Argyrakis
465 Gunderson Drive
Carol Stream, IL 60188
Copyright © Christian Music Today. Click for reprint information.