My Heart Knows
reviewed by Russ Breimeier

Copyright Christianity Today International

2003

1 Aug

COMMENTS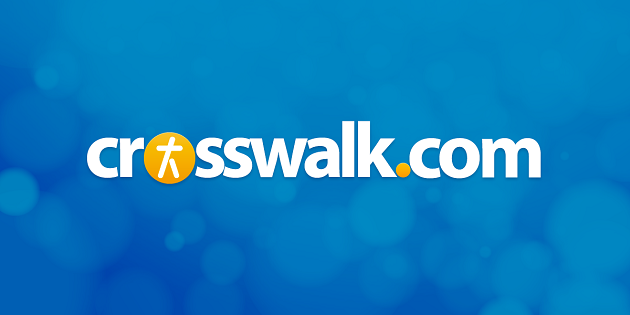 Sounds like … simple and straightforward Christian pop that recalls artists such as Michael W. Smith, Shaun Groves, Wes King, and Wayne Kirkpatrick
At a glance … while it's certainly not a badly performed or produced pop album, there is precious little about My Heart Knows that is memorable or unique
As they say, "If at first you don't succeed." My Heart Knows is Jamie Slocum's fourth album, and his second with Curb Records. His first Curb CD was 1997's Somewhere Under Heaven, and according to the Encyclopedia of Contemporary Christian Music, Slocum left Curb for what he perceived as a smaller label more focused on ministry than money. He ended up at Freedom Records, releasing 1999's Grace Changes Everything and 2001's Someone Like You, generating four top 20 hits over the course of his career. Now that Freedom has gone out of business, Slocum has returned to a much different Curb Records that is more committed to marketing Christian artists, in an effort to spark his recording career.
Slocum has always been simply described as a pop artist, and that's certainly the case with the self-produced My Heart Knows. Clearly influenced by the likes of Michael W. Smith, Amy Grant, and Wayne Kirkpatrick, he also resembles the work of Shaun Groves, Jim Witter, Wes King, and Mr. Mister. Half of the album's 12 songs were at least co-written by Slocum, including "Faith Holds On" and the power ballad "Light of the World." The first AC single, "Top of the World," sounds similar to Steven Curtis Chapman and Mark Schultz, and is a simplistic happy song about feeling God's grace: "I'm on top of the world/Top of the world, feelin' fine/I'm on top of the world/Life is good, I'm ready to shine." Similar pop encouragement is found in "By Your Side," in which Slocum sings "Don't give up, don't give in/This is a race you can win/Every time you get passed by, there is a reason why."
Many of the tracks were written or co-written by respected Christian songwriter Kyle Matthews, including "I Cannot Turn Away" and "Better Than I Know Myself," a ballad about the sinful struggle outlined in Romans 7 that sounds like something Plus One would perform. The Matthews influence is especially apparent in the similarly themed "Unchanged" and the pop ballad "Sometimes I Picture God That Way," which offers some cute (though somewhat mushy) illustrations of the Lord's relationship to us.
Kelly Minter contributes a catchy pop/rock song called "Way Back Home" that offers a modern take on the Prodigal Son parable. There's also a simple piano arrangement of the hymn "I Need Thee Every Hour," that sounds like something Michael W. Smith or Wayne Kirkpatrick would have recorded on the fly. Speaking of, Slocum also features a cover of Kirkpatrick's "Hanging by a Thread," popularized by Nickel Creek but sounding similar to Kirkpatrick's version on 2000's Maple Room. Perpetuating the myth that Christian music is but one word away from mainstream pop, Slocum has changed "baby" to "Jesus" and transformed a beautiful and haunting love song into a plea for the peace of Christ. It doesn't quite work.
Which begs the question of what Jamie Slocum has to offer in order to distinguish himself from other pop artists. Contrary to what he says, Slocum does not have a bad voice. He sounds like a cross between Michael W. Smith, Andrew Peterson, and one of the guys from Plus One. No, the problem is more in the songs themselves—there is precious little about My Heart Knows that is memorable or unique. Slocum is kind of like a less acoustic Wayne Kirkpatrick or Wes King without the wit and insight. He also brings to mind Daniel Bedingfield, who performs and produces his own music with sublimely crafted pop hooks. Compared to projects by such artists and many others, Slocum's latest comes off sounding relatively mundane and clichéd.