NEWS: Festival Con Dios, Music Sales, & Charles Billingsley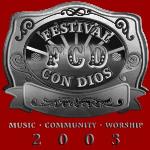 FALL INTO "FESTIVAL CON DIOS"… In recent weeks we've let slip the names of some of the performers on this fall's leg of the popular "Festival Con Dios" tour, but now we can make it official, revealing the full artist and speaker lineup. Festival founders the Newsboys will be center stage along with the newly re-tooled Plus One and rockers Kutless. Remember, Plus One's three remaining members recently found a new home at Inpop Records, co-founded by Newsboys frontman Peter Furler, making this a natural fit. Furler has also been providing musical direction as producer of the group's upcoming disc, "Exodus," due out Nov. 18. Kutless, meanwhile, is setting sales records for its label, the Seattle-based BEC Records. Ryan Dobson, son of Focus on the Family head James Dobson and the pen behind the book "Be Intolerant," is slated to be the featured speaker. Rounding out the lineup are Thousand Foot Krutch, Sanctus Real, Sky Harbor, Stereo Motion, KJ-52, Seven Places, FM Static, Matthew West and Christian comedian Bob Smiley. The festival kicks off in mid-September and runs through October. Go to www.festivalcondios.com for more info.
CHRISTIAN MUSIC SALES SLIP 10 PERCENT… Amid doomsday predictions of the future of the music industry, due in part to a rise in music piracy, CD sales continue to decline. The Christian market hasn't taken quite the same hit as the mainstream, but a recent report issued by the Gospel Music Association (GMA) announcing the genre's mid-year sales shows a 10 percent dip during the first half of 2003, with 21,046,000 units sold. The good news is this represents 7.14 percent of all music sales, which still puts us ahead of genres like Latin, jazz and classical, but you might be surprised by some of the titles that are helping us stay ahead in the sales game. Sure, Christian music staples like Third Day, Michael W. Smith, Steven Curtis Chapman and Kirk Franklin all make an appearance in 2003's Top 20. But it's "Wonder What's Next" by Chevelle, a band that has distanced itself from the Christian market since its debut three years ago, that holds the top Christian sales slot. Their current gold-selling Epic Records release is being helped along by a spot on this summer's "Ozzfest" tour, while the "O Brother, Where Art Thou?" soundtrack, a disc which also receives Christian distribution, is doing its part to help paint a rosy Christian sales picture as well. Despite these anomalies, the growing success of young Christian bands like Relient K and Switchfoot and the continued popularity of worship music bode well for the future. And Gospel Music Association President John W. Styll predicts that high profile releases in the second half of 2003 from Michael W. Smith, Amy Grant, CeCe Winans, Nicole C. Mullen and ZOEgirl will help improve the sales picture. Only time will tell, so stay tuned.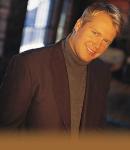 NO, IT'S NOT BACKWARD MASKING… Charles Billingsley isn't struck silent by the news that his current single, "A Loss for Words," has reached the top of the PDAdvisor inspirational chart this week. The tune, from his brand new disc, "Secret Conversation," also holds the No. 5 spot on the Radio & Records inspirational chart. Billingsley was surprised to find that some CDs were communicating more than he intended, though, due to a manufacturing problem. On the artist's official website he's posted the following message to fans: "We just discovered a technical problem with my new CD, "Secret Conversation." A CD duplication error which affects the clarity of the music [is] causing some vocals and instruments to sound dull. In some cases, a high frequency ringing noise may be noticed. If you find this to be true with the copy you have purchased, please notify my office at 434-847-7888 or staff@charlesbillingsley.com and we will be glad to replace it for you free of charge." How's that for customer satisfaction?