Next Door Savior
reviewed by Russ Breimeier

Copyright Christianity Today International

2003

1 Aug

COMMENTS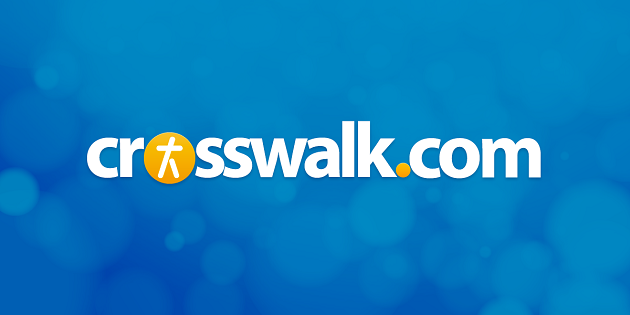 Sounds like … classic hymns performed by many of your favorite Christian pop/rock artists (Michael W. Smith, Third Day, Fernando Ortega, and Selah to name a few)
At a Glance … Next Door Savior is simply an album of well-produced and performed hymns to stir the heart and refresh the soul
In 2002, the newly formed label Creative Trust Workshop (CTW) debuted with Traveling Light, a compilation inspired by the Max Lucado book of the same name. That album turned out to be nearly as good as the acclaimed City on a Hill series. CTW gives the companion CD idea another go with Next Door Savior, this time releasing concurrently with the Max Lucado book of the same name. In his latest tome, the hugely successful author and pastor explores the unique duality of Jesus Christ as both true God and true man. To best encompass this subject, Max personally selected nine hymns as the soundtrack to his book.
Recall that the Traveling Light disc was produced by Steve Hindalong, which, along with the artist duets, explains why it sounded pretty similar to the City on a Hill series (since he produced those as well). Next Door Savior is a little more cut and dry, with both well-known and up-and-coming artists simply performing timeless hymns. Still, CTW couldn't have called upon a more appropriate producer for this project than John Schreiner, who's been shaping hymns for years on most all of Fernando Ortega's projects. He more or less does the same thing on Next Door Savior, coloring the classics with contemporary pop production, but also ensuring the arrangements match the style of the artists and fit within an overall cohesive vision.
Even though the industry has been inundated with hymns projects over the years, Next Door Savior stands out because of the quality of its performances and production. Is it any surprise that Fernando Ortega is on this project and that he once again infuses richness and beauty into a hymn? The catch is he performs a relatively new hymn, Stuart Townend's "How Deep the Father's Love For Us." Fernando's rendition, with piano and string accompaniment, will surely establish it as an equally timeless classic. Michael W. Smith, who toured with Max for the Come Together and Worship Tour, also stands out with "All Hail the Power of Jesus' Name," a typically lavish and densely layered orchestration of keyboards, strings, programmed rhythm, guitars, and choir. The same tour included Third Day, who delivers here a solid rendition of "Blessed Assurance" that hovers between rock ballad and intimate worship, with Mac Powell giving one of his most confident vocal performances yet.
Many of the other tracks succeed because they're sung by artists who could thrill audiences by singing the tax code. Acclaimed trio Selah again puts their incredible vocal prowess to good use by covering "O Sacred Head Now Wounded," though their African lyrical indulgences are growing a bit tiresome. Christy Nockels of Watermark sounds wonderful as usual singing the beloved southern gospel hymn "In the Garden" twice for this album, the second time being a remix that incorporates Lenny LeBlanc's "There Is None Like You" and the talents of Shane Barnard and Shane Everett. The album closes with a wonderful a cappella performance of "Be Still My Soul" by The Zoe Group, which sounds like Glad with female voices in the mix.
Nothing is badly performed on this disc, but a few of the tracks sound a little routine, including Wes King's "When I Survey the Wondrous Cross," Ginny Owens' "It Is Well With My Soul," and Sarah Sadler's "Tis So Sweet to Trust in Jesus." Next Door Savior also features two original songs written specifically for the album. The country-flavored pop of "Next Door Savior," performed by Wes King and Sarah Sadler with The Shanes, isn't terribly memorable, though it does encompass the themes as the title track and it slightly resembles Caedmon's Call on the City on a Hill projects. Better is Warren Barfield's "Live With Us," written with producer Brown Bannister and performed on acoustic guitar with the London Symphony Orchestra. It's something of a new Christmas hymn and is perhaps the most lushly orchestrated track on the album.
This isn't a progressive or innovative multi-artist album, but it's nonetheless beautifully made with performances that refresh the soul and timeworn lyrics that stir the heart. Next Door Savior easily could be the soundtrack for reading any Christian book, or the inspiration for spending quiet time with the Lord.