Pages
reviewed by Russ Breimeier

Copyright Christianity Today International

2007

1 Aug

COMMENTS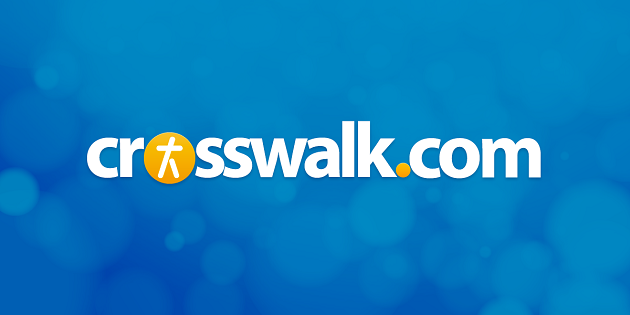 Sounds like … the delicate modern folk of Shawn McDonald or Damien Rice with the accessible acoustic pop of Bebo Norman and Caedmon's Call.
At a glance … the music isn't quite as catchy and compelling as the best work from Shane & Shane, but Pages is as passionately performed as you'd expect from this duo, and chock full of interesting ideas.
Track Listing
Vision of You

We Love You Jesus

Burn Us Up

Over the Sun

Interlude

Beg

In You

Holiday

Psalm 62

Bad Days Better

Embracing Accusation

Before the Throne of God Above

Wounded

Healed

When I Think About the Lord (new version)
I still remember when I first discovered the music of Shane & Shane (specifically Barnard & Everett), months before the 2002 national release of Psalms, and was instantly hooked. Such dynamic acoustic pop … such an artful treatment of Scripture in worship … such passion for God!
It wasn't overnight, but listeners gradually caught on. Eventually, Shane & Shane became a top draw, particularly among the college crowd. But then they pushed through the so-so 2004 release Clean too quickly, followed by an uneventful live album. Just when things were going so well, the Shanes lost some steam. Yet this also creates some opportunities, and all indicators point to a potentially strong sixth album.
Consider that it's been three years since the duo's last original release. While reflecting on "a season of change and re-evaluation," Barnard kept a journal reflecting on various life changes in recent years (including the duo's future, the loss of his father, and his courtship/engagement with Bethany Dillon). At the heart of everything was his relationship with Jesus, providing plenty of inspiration for original songwriting—hence the title, Pages. With their own state-of-the-art recording studio and media company at their disposal, Shane & Shane have been able to record at their own pace, maintaining more creative control with more intentional songwriting. Additionally, to capture their live sound better, they've recorded with their touring band, as well as guest musicians like Josh Moore (Caedmon's Call), Gabe Scott (Bebo Norman), and David Hodges (Evanescence, Charlie Hall).
The results? Well, it's not quite Psalms or Carry Away, but Pages is indeed a step up from Clean.
The album certainly has its share of strong tracks. The invocation "Vision of You" is a powerful ballad designed to prepare hearts with both worship and thoughtful ideas: "Awaken what's inside of me/Tune my heart to all You are in me/Even though You're here, God come." The folksy shuffle of "Beg" is an open, candid confession of not loving others as much as Jesus commands: "So here I am, got my deeds for the day/All my cute little words about how I am saved/Am I saved?/Could I love you with my mouth like a church kid should?"
Bold stuff, as is "Burn Us Up," a rocking anthem that uses Shadrach, Meshach, and Abednego as a testimony of faith more powerful than expecting deliverance from the flames, but more importantly a willingness to die for their beliefs: "Come and save us/We are yours/But even if you don't, we will burn/So burn us up in the furnace of your desire." With an artful melody, the ballad "Over the Sun" smartly uses the wisdom of Solomon from Ecclesiastes to challenge us to look past the things of this life in the pursuit of meaning.
Some of the tracks are less interesting and fall short of their potential. The celebratory radio single "We Love You Jesus" is pleasant enough, but it's a relatively simplistic expression of praise that sounds too much like previous songs from the Shanes. Better is the jazzy "Holiday," which sounds like a wholly original Psalm, and they add to their Psalm repertoire with the soulful, country-tinged "Psalm 62." But judging by the sound and talent involved, I wish Shane & Shane would push themselves musically—both tracks are a missed opportunity for some playful improvisation.
Still, these songs are an absolute joy compared to a long stretch of slow cuts that meander just a little too much, despite some brilliant lyricism. "Bad Days Better" is a beautiful, contemplative ode to Christ during life's darker times—a subtle portrait that doesn't hook immediately, but the quieter "In You" is even harder to latch on to. Later comes another slow one with "Embracing Accusation," which brilliantly expresses doubt like Lamentations and the more somber Psalms: "Oh the devil's singing over me an age old song that I am cursed and gone astray/Singing the first verse so conveniently, he's forgotten the refrain." An excellent cover of the hymn "Before the Throne of God Above" provides the perfect lyrical response to "Embracing Accusation." But then things plod again with the combo of "Wounded" and "Healed"—powerfully performed, but favoring the Shanes' more open and unwieldy tendencies.
The disc's slower half was enough to cloud my initial impression of the album. As if they recognize this, the Shanes add a rocking radio-worthy remake 2003's "When I Think About the Lord" as a bonus track, but it's also a reminder of their catchier, toe-tapping material from previous albums.
Pages is as pretty, passionately performed, and worshipful as you'd expect from Shane & Shane, plus chock full of interesting ideas. But the music isn't as compelling, and frankly, sometimes boring. The fine line between prayerful wording and lyrical rambling is defined by the music's ability to draw you in. I can think of plenty of good books with slow spots, having to reread some pages multiple times before moving on to the better parts. This album operates in much the same way.
Copyright © Christian Music Today. Click for reprint information.