Panic
reviewed by Russ Breimeier

Copyright Christianity Today International

2005

1 Jun

COMMENTS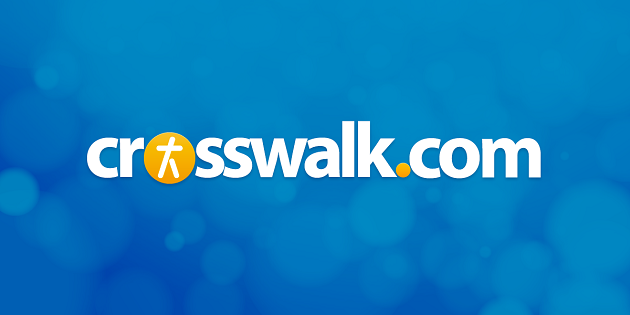 Sounds like … the melodic punk rock of such bands as Green Day, Blink 182, Simple Plan, Good Charlotte, and Last Tuesday
At a glance … MxPx continue to prove themselves one of today's best punk rock bands, though some are bound to be disappointed by the lack of clear faith references, though there are some spiritual allusions
Track Listing
The Darkest Places
Young and Depressed
Heard That Sound
Cold Streets
The Story
Wrecking Hotel Rooms
Late Again
Kicking and Screaming
Grey Skies Turn Blue
Emotional Anarchist
Call in Sick
Get Me Out
Waiting for the World to End
This Weekend
MxPx has been playing together well over a decade and remains one of today's most popular punk rock acts. This trio from Washington was already making waves in high school before signing with Tooth & Nail in the early '90s. Their popularity soon attracted the attention of A&M Records, who brought the band to mainstream audiences beginning with 1998's Slowly Going the Way of the Buffalo. It's left MxPx in a strange place ever since, primarily catering to secular audiences yet never disowning their Christian music heritage. For example, 2003's Before Everything & After generated the hits "Well Adjusted" and the sweet-intentioned romantic rocker "Everything Sucks (When You're Gone)," but they also recorded "The Empire" for 2004's The Passion of the Christ: Songs.
When A&M suddenly closed its doors in 2004, it left many wondering about the future of vocalist/bassist Mike Herrera, guitarist Tom Wisniewski, and drummer Yuri Ruley. Though some hoped the band might return to Tooth & Nail, they've simply grown too big for such a small label—today, they're headlining the prestigious VansWarped Tour '05. Instead, MxPx now finds themselves on Side One Dummy Records, the punk rock label home to Slick Shoes (also originally a Christian band) and The Casualties (most definitely not).
Panic thus marks a new chapter in the band's illustrious career. Some fans have suggested that MxPx has slowly been losing their punk rock edge, evidenced by their more polished recent efforts, but this one will likely prove the naysayers wrong. Produced by Gavin MacKillop (Goo Goo Dolls, Sugarcult), Panic recalls MxPx's glory days with a sound that's more raw and heavy, yet still more confident and mature than their earliest albums. What I appreciate most is that they don't just settle into clichéd fast punk for the whole album. Instead, like Green Day, MxPx isn't afraid to mix it up stylistically, varying between straight-up classic rock ("Wrecking Hotel Rooms"), metal riffs ("The Story"), hardcore punk ("Get Me Out"), and pop-flavored material ("This Weekend").
Depending on the listener's interpretation, Panic could also be MxPx's most spiritually tinged album in years. Lead-off rocker "The Darkest Places" might best be viewed as an explanation for the band's secular focus—a call to action against a fallen world: "I'm shining the light on the darkest places/You know and I know we have to face this now." The catchy first single "Heard That Sound" is reportedly about the transforming power of music, but it's vague enough to be about something deeper, offering the line, "I may be lost, but I'm not hopeless."
Herrera sounds almost as prayerful and confessional as the Psalms on "The Story," likening inner turmoil to alcoholism and post-war trauma: "Can I get a new soul? The one I got's been trampled on/The push and pull like a bottle of gin at Al Anon/Can I get a new heart? Cause the one I got works way too hard/Like a prisoner of war that's come home bruised and scarred/We get lost, lost along the way/It happens every day." For "Late Again," the band charmingly blends Southern gospel lyrics with slacker sentiment, pleading to be counted among the heavenly host despite tardiness. And though "Waiting for the World to End" initially sounds like a generic apocalyptic rocker, it talks of "searching for signs" while concluding, "All creation will collide and then begin again."
Most of the songs, though, dwell on generic subjects of romance and heartbreak. Some listeners may disapprove of the line, "You're pissed because you never been kissed" in "Emotional Anarchist." Others may balk more over a crummy rhyme like, "You're young and depressed but you're pretty well dressed," apparently meant to be an encouragement in "Young and Depressed."
Much like P.O.D., this band has seldom been one to prominently proclaim their Christian beliefs for the sake of ministry. MxPx's lyrics have been general for some time, favoring actions over verbalizations to articulate their faith. Many regard them as the rare mainstream punk band with a positive attitude and wholesome lifestyle, and that behavior can be attributed to their Christianity. Panic is not the band's best effort and it does require some digging to find some spiritual relevance. It's nevertheless a much better than average sounding punk rock effort that reminds us why so many have loved this band for so long.
Copyright © Christian Music Today. Click for reprint information.