Perfect Change
reviewed by Russ Breimeier

Copyright Christianity Today International

2003

1 Sep

COMMENTS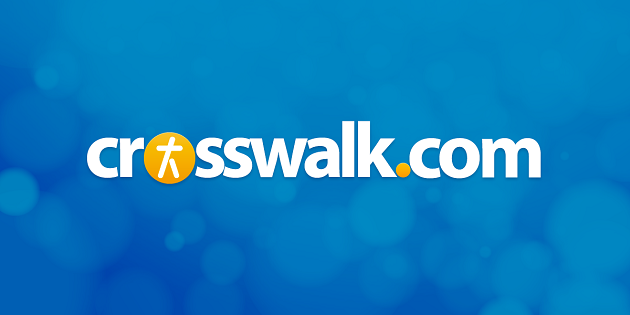 Sounds like … short of Jason Wade teaming up with Bono, this modern rock effort is Lifehouse meets U2 in the truest sense
At a glance … the thoughtful lyrics, quality production, and vigorous rock sound all combine to create a standout debut in a year cluttered with new bands
2003 has been crowded with more debut albums than any other in recent memory. It's hard enough to keep track of them all when your job is in Christian music; pity the average music fan introduced to nearly a hundred new artists in a year's time. That's where music reviews come into play, and trust me, you're going to want to remember Dakona.
The young modern rock band comes from Vancouver, Canada, where Ryan McAllister (lead vocals, guitars, lyrics) and cousin John Biondolillo (drums) teamed up with longtime friends Brook Winstanley (guitars) and Shane Dueck (bass). The foursome spent years rehearsing in a converted barn, developing their sound before performing at every opportunity that arose. Releasing two successful independent projects in 1998 and 2000, Dakona soon built a following in the Vancouver/Seattle area and attracted the attention of record labels. They eventually settled with Maverick, and in a deal similar to Lifehouse's, Dakona is a mainstream band promoted to the Christian market through Warner's Christian music division.
Perfect Change features some impressive behind-the-scenes talent, produced by Rob Cavallo (Sixpence None the Richer, Green Day) and Arnold Lanni (Our Lady Peace, Simple Plan); it was mixed by Tom Lord-Alge (Live, Avril Lavigne) and Randy Staub (P.O.D., Nickelback). As for Dakona's sound, it's exactly what you would expect if Bono were the lead vocalist of Lifehouse, or if U2 became a post-grunge rock band. You might be skeptical, since everyone in Christian music seems to get compared to U2. But in this case, the similarities are striking. It's astonishing how much McAllister sounds like Bono on some songs—the same plaintive cries, vocal quality, and amazing range. If anything, Dakona may sound a bit too much like the Irish rockers, and while most of their lyrics may not carry the same weight as those in the songs of U2, there's still surprising depth for a band in their early twenties.
Listen to "Trust," and you'll swear you're hearing a lost treasure from War or The Joshua Tree. The powerful rocker offers bagpipe-styled guitar effects and a steady drive to propel its passionate message of lost innocence: "I'm glad to be with you, I'm glad we survived/And we'll be alright if we let it ride and just let it shine tonight." Also Bono-esque is the sad-but-thoughtful acoustic ballad "In God's Name," about those who do injustice out of misguided faith: "And we all got our ways to justify the things we hate/We all got our ways of throwing the first stone/But if you wanna hate, then please leave God alone." The U2 influence is also strongly present in the romantic longing of "Waiting" and "Untouchable," which sounds like something off of the Zooropa album.
Dakona's faith isn't readily apparent in their bio, but the subject comes up in a number of songs—and they did play at Gospel Music Week 2003. "Revelation," which strongly resembles Lifehouse, is a broken plea for purpose and release from the pressures of life: "Twenty-one and the lifeboat is starting to sink/Yeah, the water's rushing over my faith/Growing tired of living life on my knees/Yeah, I'm begging for some mercy." The answers to that song's questions seem to come in the hook-filled "Trampoline," which suggests that God offers peace where our efforts fall short: "And I have found my high/And I would rather not be anywhere but here/'Cause I am human just like you/But I'm afraid I'm just a stranger here." McAllister sings out against material wealth in "Richest Man in the World" ("All that I am, I lay down in a mess of confusion"), and the stunning title track offers a positive spin on life's trials as a time for God to shape us: "Hey, please knock me down/Back down to my face/So I don't take for granted this beautiful place, this beautiful space/Your beautiful face."
Not all the songs delve deeply into the spiritual—"Revolving," "Good," and "Soul for Sale" are more vague and open to interpretation—but Dakona is clearly a band with some members who happen to be Christian, rather than a Christian band seeking to use their music for evangelism. Bearing that in mind, this shining debut is anything but a disappointment. Yes, they sound a lot like U2 and Lifehouse, but they do so without sounding like a cheap knock-off, making the sound their own with confidence and verve; it shows that they've honed their skills all these years. Combining thoughtful lyrics with superior production and a vigorous rock sound, Dakona stands head and shoulders above the rest in a year cluttered with new bands vying for your attention.