Phil Wickham: His Road to "Grace"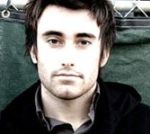 Growing up in a strong Christian home with musical parents as natural influences, a future in music for Phil Wickham was anything but far-fetched.

And yet Wickham managed to carve his own path along both his artistic and spiritual journeys. Taking on the faith of his parents wasn't enough for Phil, and by the age of 12 he decided to make God real for himself. It was also around this time his musical endeavors developed, following a family move from Orange County to San Diego.
"In my lack of having anything worthwhile to do or having any friends within 50 miles, I picked up the guitar," explains Wickham.
The isolation and transition of that time in his life allowed Wickham to hone his style and songwriting skills. Eventually he began catching the attention of labels with the release of a home-studio recording titled "Give You My World" when he was 19. Simple Records, a label launched last year by MercyMe's Bart Millard and producer Pete Kipley as an imprint of INO Records, is ultimately where Wickham landed and the one who released his self-titled national debut this week.
The project's first single, "Grace," is receiving early praise for its modern-sounding melody woven with Wickham's soaring vocals, which are reminiscent of mainstream acts like Jeff Buckley and Travis. Wickham will also get some invaluable exposure thanks to his label connection. He'll join MercyMe on tour for a handful of dates in April and May.
"Phil's music is the most refreshing music I have heard in years," Millard says. "I think the most amazing thing about his incredible talent is it still does not compare to his love for Christ."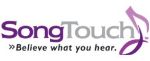 © 2006 SongTouch.com.  All rights reserved.  Used with permission.  Shop for gospel music and Christian church music downloads at  SongTouch.com.