Pink & Blue
reviewed by Russ Breimeier

Copyright Christianity Today International

2008

1 Nov

COMMENTS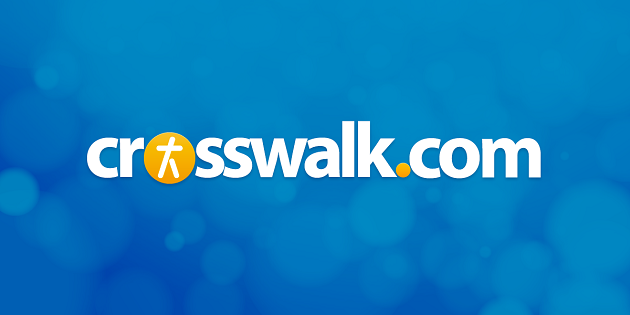 Sounds like … a mixture of alternative pop/rock and indie folk, with a potpourri of comparisons ranging from Sara Groves and Regina Spektor to The Cure and Sufjan Stevens.
At a glance … while Pink & Blue often lacks the spiritual depth of the band's previous efforts, Waterdeep makes up for it with one of their most fun and rocking albums in years.
Track Listing
Pink CD:
Do the Dance
Life of the Party
Oh
Accidents Happen
Party Reprise
The Highest Branch
Lying in History
Blue CD:
Right Before
Enter Magician
Okay, Okay, Yeah
You'll Be Fine
I Rolled into New Year's Eve
My Second Try
After 13 years of music, there's just no guessing what to expect from Waterdeep, part of their appeal. Don Chaffer and his wife Lori are still the creative core, but they're really the only constants to what was once a jam band like Phish or the Grateful Dead. But while 2007's Heart Attack Machine sounded like a pair of solo EPs fused together, it was more than an excuse to delve into the alternative folk of Sufjan Stevens and Feist—with the arrival of their second child, the Chaffers were only too happy to record an acoustic album at home using kids' toys as percussion. Though out of step with Waterdeep's classic rock style, that album simply represented another facet to a multi-dimensional band rather than a new direction.
The same could be said for Pink & Blue, which, contrary to the album cover, is not an album of children's music, though you can buy it through the official Waterdeep site with an activity book and original artwork by the Chaffer kids (ages 5 and 2). If Heart Attack Machine was born out of the quiet days of pregnancy and infancy, this one is clearly energized by life with rambunctious kids. And though the CD version is packaged as two EPs, separating Don's and Lori's songs, this is still a band effort, welcoming back Waterdeep drummer Brandon Graves while enlisting veteran bassist Stan Sheldon (Peter Frampton's Frampton Comes Alive) and other guest musicians.
Yet the songs generally sound like nothing Waterdeep has done before, despite being their most rock-oriented recording in years. It's quirkier, in step with the indie flavor that has gained popularity in the last four years. Lori could pass for Over the Rhine with the elegant "Lying in History" or Regina Spektor with the mature alternative pop of "Oh," while Don recalls The Cure in "Right Before" while dabbling with Sufjan-styled folk in "You'll Be Fine." There's even some playful disco-pop driving the rowdy "Life of the Party," and the beautiful "My Second Try" brings to mind U2 at their sparsest and most acoustic.
It's hard not to feel a little shortchanged since there are only nine real songs to speak of—the other four tracks are more interludes or minute-long throwaways. Also, aside from a few biblical references, don't expect anything particularly worshipful (like their classic "You Are So Good to Me") or explicitly spiritual, though "You'll Be Fine" is spot-on in portraying a suffering soul's need for empathy more than sympathy, and "I Rolled into New Year's Eve" touches on the desire (and difficulty) to change one's life. But as cryptic and hollow as some of the other lyrics feel, the Chaffers shouldn't have to proclaim their faith with every release. Taken for what it is, Pink & Blue is simply a fun indie rock party.
Copyright © Christian Music Today. Click for reprint information.