Producer Monroe Jones Launches eb & flo Records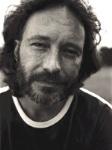 GRAMMY Award-winning and Dove Award-winning producer Monroe Jones has launched a new imprint label, eb & flo Records, through a partnership with Universal South Records (the joint venture between Universal Records and music executives Tony Brown and Tim DuBois).
As one of Nashville's most sought-after producers, Jones has produced over 30 No. 1 hits and worked with Judson Spence, Jackson Browne, Third Day, and Chris Rice among others.  Hits including "Listen to the Rain" with Stevie Nicks (Street Angel) and his work on the Scrooged movie soundtrack feature his songwriting talents. 
"I've been a fan of Monroe's for several years," says Universal South senior partner Tony Brown, "and I'm really excited to have this opportunity to work with him.  I know he'll be a great asset to Universal South."
"These guys have really given me a lot," shares Jones.  "They are really amazing, and as a producer I want to carry what I am doing into the label to facilitate the artists' vision, just as they do.  It is about the artist, and I want to do something that works for them as much as it does for me, and to grow a brand while doing just that."

eb & flo Records' first artist signing is Steven Delopoulos, former frontman of Burlap to Cashmere.  Look for his solo project to debut in early 2003.