Randy Travis: Next Stop "Glory"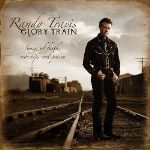 He may seem like an unlikely gospel artist. An admitted delinquent teenager bound for prison or worse, ninth-grade dropout Randy Travis went on to become a country music superstar with hits like "Forever and Ever, Amen." In 1986, Travis won the Country Music Association's prestigious Horizon Award, hailing the most promising new act, and went on to win Album of the Year and Male Vocalist of the Year honors in the late '80s.
The '90s brought more success and sealed his reputation as a lasting country music talent. But he was already experimenting with a more spiritual sound, adding gospel songs into his traditional country sets while out on the road. As he did, Travis realized the power of those songs to change people's lives for the better.
Excited by this new form of music ministry, Travis balanced the role of traditional country music star with choosing the songs for his first gospel album, 2000's "Inspirational Journey." "Rise And Shine" and "Worship & Faith" followed, earning both GRAMMY and Dove Awards.
Now, Travis' fourth gospel album is here, "Glory Train – Songs of Faith, Worship & Praise." Recorded in Santa Fe, the all-acoustic project mines a mixture of traditional hymns, new reverent works and spiritual gospel, all delivered with Travis' signature country sound. That means you'll find contemporary worship favorites like "Shout to the Lord" and "Heart of Worship" alongside traditional tunes including "He's Got the Whole World in His Hands," giving the gospel message a warm, down-home feel.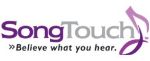 © 2005 SongTouch.com.  All rights reserved.  Used with permission.  Shop for gospel music and Christian church music downloads at  SongTouch.com.