Reach
reviewed by Russ Breimeier

Copyright Christianity Today International

2006

1 Mar

COMMENTS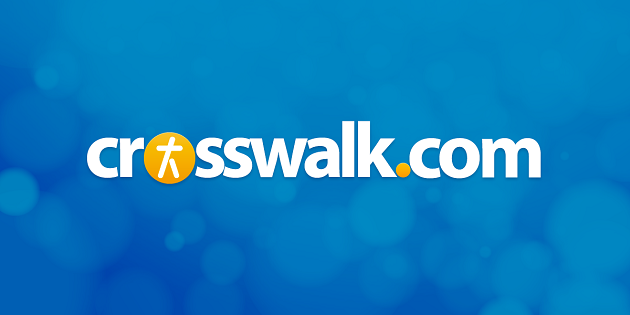 Sounds like … AC pop that blends acoustic, funk, and soul influences, resembling the work of Scott Krippayne, Steven Curtis Chapman, John David Webster, Maroon 5, and Billy Joel
At a glance … Barfield's second album is a step in the right direction, exploring a newfound soulful side to his voice and style of AC pop/rock, but he needs to reach a little further if he's to become a more thoughtful and less clichéd songwriter
Track Listing
I'll Be Alright
Saved
Head Held High
Beyond the Walls
Closer
Unleashed
Come Alive
Take My Life
Shadow
Reach
It can be tough for new artists to distinguish themselves from the competition, especially in Christian music when so many sound so similar to each other. But in 2003, a young twenty-something named Warren Barfield made his nationwide debut and managed to connect with listeners via pleasant acoustic pop, a charming personality, and a powerhouse vocal. There was just one observation common to fans and critics alike: he sounded like a clone of his hero Steven Curtis Chapman.
In the time since, Barfield has had to weather a couple of storms in his life. His sister was seriously injured in a car accident that also tragically claimed the life of a family friend. Shortly after that, his record label (CTW) folded just as he started work on his second album. Yet these things have played their part in shaping Barfield's life, spiritual outlook, and songwriting. Before long, Essential Records picked him up, and sure enough, Reach represents something of a music makeover—including a military motif on the cover that's never quite made clear in the music or press materials.
Chapman's influence will probably never be far from Barfield's sound—the musical and thematic similarity between this album's "Beyond the Walls" and Chapman's "Not Home Yet" is too close for comfort. But for the most part, the style has evolved considerably with the help of Marshall Altman, the producer best known for his work with Marc Broussard, another artist that Barfield admires. The change is strikingly apparent from the opening track, "I'll Be Alright," which relies more on piano, electric guitar, and a soulful classic rock sound than the straightforward acoustic pop of the first album. Similar to 2005's debut from John David Webster, it's an approach that successfully permeates most of the songs on Reach.
Yet while Barfield may sound considerably less like Chapman on this album, his resemblance to Scott Krippayne now is uncanny. The mix of pop, funk, rock, and soul suits him very well on songs like "Head Held High," "Come Alive," and the radio single "Saved." The jazzy flavored funk of "Unleashed" (which happens to be co-written by Krippayne) is especially terrific, and "Shadow" benefits from some cool retro production not too dissimilar from Maroon 5's post-modern pop-funk blend.
But the songs become too stylistically predictable too quickly. It's usually a little past the midpoint of an album when it sounds like an artist may have run out of surprises. With Reach, that point comes only a few tracks in, made apparent with the album's most different sounding track, "Closer," a flowing and soulful pop ballad that resembles Billy Joel or Rob Thomas.
Additionally, Barfield's lyrics just aren't any different than those of the average Christian AC songwriter. For all its catchiness, "Saved" is worded quite generically—"Oh You make me so complete, You lift me up/From the inside out, the outside in, I have been saved." There are familiar sentiments about God's sustaining love and presence in "Unleashed" and "Come Alive," and though the words of encouragement in "Head Held High" ring true, they just don't distinguish Barfield with any shred of originality—"Keep your head held high/Don't stop believing/You are God's child and His strength is stronger than your weakness." You wouldn't know from the songs themselves what Barfield has wrestled with these last two years. They could have just as easily been written to encourage a friend coping with tragedy or day-to-day blues.
The frustrating part is the sense that Barfield is capable of better material. Considering that he wrote all ten songs, seven by himself, it seems that he could benefit most from finding a writing partner to further stretch and challenge his abilities. Perhaps a veteran like Wayne Kirkpatrick, Matt Bronleewe, or Cindy Morgan—someone capable of bringing out the inner Barfield to communicate timeless Christian truths in distinctive ways. This album is a definite improvement from the debut, but Barfield still needs to reach that little bit further with his craft. Impressive production can only carry his songwriting so far.
Copyright © Christian Music Today. Click for reprint information.