Ready to Fly
reviewed by Russ Breimeier

Copyright Christianity Today International

2003

1 Apr

COMMENTS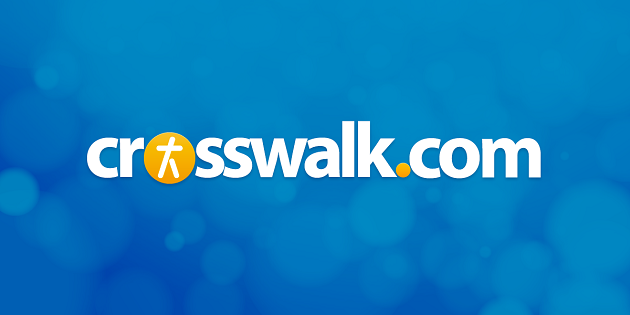 Sounds like … very well produced Christian pop, alternating between the guitar-driven (Caedmon's Call), the keyboard-driven (Michael W. Smith), and the vocal pop-driven (Avalon)
At a Glance … FFH's lyrics are still as rudimentary and inspirational as ever, but the impressive pop sound and diverse instrumentation make this a more satisfying listening experience
It's easy to forget that FFH began life as an a cappella group in 1991, originally performing in churches across the country. They would over time develop into the acoustic pop group so many are familiar with today, expanding their audience beyond the walls of the church sanctuary in the process. When they signed a national record deal with Essential in 1998, the best-selling independent act became more polished sounding, leading many to think that their adult contemporary sound bore more in common with Avalon than Caedmon's Call.
Many fans will contest and point to FFH's live shows as examples of energy and musicianship – many critics respond to this with only more skepticism. The quartet's fourth Essential release helps settle the debate. As confirmed by the band in a recent interview, Ready to Fly is FFH's attempt to translate the musicianship of their live sound onto a studio recording. They mostly succeed, thanks to increased involvement from all the members.
For starters, this is FFH's first album in which they play on most every song, rather than completely relying on studio musicians. Brian Smith not only adds his bass playing to his vocal skills – he also records his first trumpet solo. What's more, all four members played a more prominent role in the shaping of the album by grading (from best to worst) all of the compositions they came up with. Guitarist Michael Boggs, who joined the band in 2000, steps up his writing skills by contributing to 1/3 of the new album's tracks.
Perhaps most impressive of all is the band's primary vocalist and songwriter, Jeromy Deibler, who has gone back to the piano (his first instrument) as his primary songwriting tool, rather than acoustic guitar. Those who know what to listen for will attest that songs written for keyboard are sometimes different than those written for guitar, and all the proof you need is FFH's enjoyable lead single "You Found Me." With its strong piano hook and funky wah-wah guitar sound (featuring Lincoln Brewster), I'd like to think this song is what a 50-something Keith Green would have sounded like today were he still among us. The sound is strikingly different, delivering a vertically focused testimony of how God pursues a relationship with us to change our lives.
Just in case the song strikes you as a fluke, the song is immediately followed on Ready to Fly with the similarly piano-driven "Good to Be Free," a formulaic Sgt. Pepper's era Beatle-esque pop song (very reminiscent of Michael W. Smith's "For You") that is nonetheless irresistible. The sound of songs like these indicate promise for Jeromy Deibler as a producer, who helmed his first project with Big Daddy Weave's 2002 national debut. Emboldened by the experience and continuing where FFH's 2001 release Have I Ever Told You left off, Jeromy continues to lend his ears and vision to his own band's sound with the help of producer Scott Williamson, expanding the band's sound into more diverse pop sounds.
With "Waltz for Jennifer," Jeromy presents an FFH rarity — a beautiful love song that's not about God or faith. Underscored by acoustic guitar, accordion, and bouzouki, Jeromy sounds like PFR's Joel Hanson as he sweetly sings, "I'm so glad that God made me for you and you for me." The folksy instrumentation carries over to the hymn-like "If Not for Christ," a creed-like statement of faith that's strong enough to find its way into church worship songbooks across the country, alongside Twila Paris's "Lamb of God" and Stuart Townend's "In Christ Alone." Another album highlight is Jeromy's piano ballad title track, featuring a strong melody and chord progression similar to The Eagles's "Desperado." This is the sort of predictable first-rate pop that Michael W. Smith perfected 10 years ago, still very enjoyable despite the generic lyrics of faith — "I'm ready to fly/I'm ready to soar/I'm ready to leave this world behind/I'm ready to open up the door."
Such groan-inducing simplicity sums up FFH's ongoing struggle with lyrical substance and originality. Despite the impressive strides with their pop sound, they still succumb to words and themes that are too apparent by the song title. One look at "I'll Join the Rocks," and you know you're in for another Christian pop song about praising Jesus with the rocks and the rest of creation when no one else will. Jennifer sings the piano ballad "Follow Love," which was co-written by Jeromy with Scott Krippayne. Comprised of a series of lyrical clichés about pursuing dreams, it strives to be another "Friends" (Michael W. Smith) or "Remember Me" (Mark Schultz) — "Here's goodbye, here's so long/I must go and follow love/I feel my heart moving on/I must go and follow love."
Such cheesy phrasing drags down what would otherwise pass for excellent contemporary pop/rock. In the surprisingly aggressive synth-driven "Never Gonna Be Alone," Jeromy comes right out and says, "You may think that this song is a little trite/You may be right." There's actually some wit in that song's second verse, but they try too hard for a hook with the stuttering chorus — "I'm ne ne never gonna be alone 'cause He's around." Jennifer sings lead on the well crafted pop/rock of "It's a Good Day," a song about responding to life with cheer, delivering the overly sunny chorus, "Say hey, it's a good day/Even if things aren't going my way/Jesus is Lord and I am saved/So, say hey, it's a good day." The worshipful "His Love Goes on Forever" has a terrific guitar pop sound similar to Caedmon's Call, but lyrically it's about as deep as a summer youth camp — "I'm gonna sing, I'm gonna shout, I'm gonna let the reason out that His love goes on forever/I'm gonna take it all the way, I'm gonna praise Jesus' name 'cause His love goes on forever."
It's important to remember that FFH has often considered ministry their primary goal. Because artistry must then take a backseat, listeners shouldn't expect any improvement in lyrical quality anytime soon – FFH's strong fan base clearly doesn't mind. FFH churns out new pop albums in relatively short time (about a year and a half), so it's pretty impressive that their sound and musicianship has grown more interesting with every release, particularly this one. Ready to Fly is fairly good for half the album, close to the sort of Christian pop confection that makes the music of Michael W. Smith, Mark Schultz, and Steven Curtis Chapman so palatable – sentimental words carried by superb sounds. If this project is truly an indication of the band's growth and of things to come, then it's entirely possible FFH will one day outweigh tackiness with inspiration and come up with an album that stirs the heart without offending the mind.