Real Life
reviewed by Russ Breimeier

Copyright Christianity Today International

2004

1 Mar

COMMENTS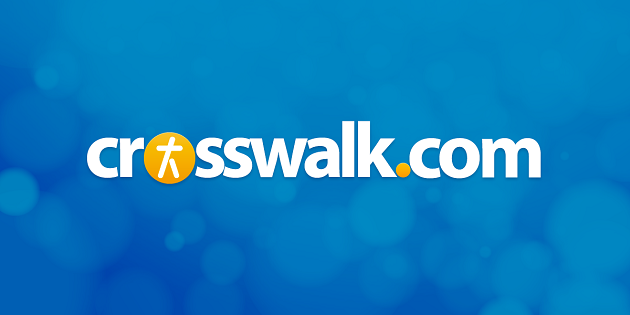 Sounds like … the onetime "American Idol" contestant, with heavy R&B and Latin influences, is reminiscent of Jaci Velasquez, Justin Timberlake, Daniel Bedingfield, Jody McBrayer, and Freddie Colloca
At a glance … Real Life is filled with the usual R&B pop, but fans of the genre (and "American Idol") will embrace it for the strong production, Helton's impressive vocals, and his clear expressions of faith
Track Listing
Even If
My Devotion
Love Song
All We Need to Know
Freedom
Tell Me
Why Don't We Pray
Delicate Child
Forgive
Crazy
Missing Me
Canto de Amor
Although Real Life is his debut album, millions already know RJ Helton. Raised in a Christian home, he's been singing since a very early age, and often led in his church's youth worship team as a teenager. When he graduated from high school, he was selected to join Soul Focus, a short-lived Christian boy band envisioned to be the next Plus One. The group failed to secure a recording contract, leaving Helton frustrated and desperate.
Opportunity knocked in the form of a then-new reality show called "American Idol." Figuring it was worth a shot, Helton auditioned with 10,000 other contestants. He became a wild card contender, and ended up placing in the Top 5 the same season that Kelly Clarkson and Justin Guarini claimed the top two spots. In hindsight, Helton is thankful he finished no higher than he did; had he placed one rank higher, he would still be contractually bound to the show. Instead, Helton was free to consider recording contracts from several labels; he ultimately decided B-Rite Music, Kirk Franklin's home, was the best fit.
Considering the runaway success of both the television show and Clay Aiken's 2003 debut album, most people have a pretty good idea of what to expect from Real Life—glossy pop production rife with sentiment, short on innovation. The pleasant surprise is that the album is probably better than you would expect. While it's not quite as slick as recordings by Justin Timberlake, Stacie Orrico, or Daniel Bedingfield, Helton does come away with a project that rivals Jody McBrayer (Avalon) or Jaci Velasquez. He had a pretty good voice on "American Idol" that has only improved with training and experience—I would love to see him revisit the TV show just to see the impressed expressions on everyone's faces. There are many examples of gospel pop releases with sub-par production, but Real Life often sounds first rate. Helton also one-ups other American Idol contemporaries by co-writing much of his own material, and while he says that Real Life is not an "evangelistic album," his faith is very outspoken without knocking listeners over the head with it.
Sure, there are simplistic ballads of unrequited love, like "Missing Me" (especially reminiscent of Bedingfield) and the R&B inflected "Tell Me." At first glance, "Forgive" seems to be a generic ballad of reconciliation, but lines like "Fill me with your spirit and your word" and "I need to find a way to forgive the way that you've forgiven me/To understand, to know that your plan is something that I don't always see" are pretty self-evident. The soulful pop ballad "Love Song" more clearly expresses itself as an offering of gratitude and devotion to God, as does "Even If," about the Lord's faithfulness and sovereignty. "My Devotion" is about building a relationship with Christ, setting the words to simple R&B pop with a nice Latin hip-hop breakdown.
The song with the most buzz (deservedly so) is "All We Need to Know." Co-written with Natalie Grant, it's a soaring pop ballad in the tradition of "American Idol," Clay Crosse and Greg Long, offering a comforting reminder that our lives are in God's hands. Similarly, there's "Delicate Child," another strong ballad centered on healing the painful experiences of his youth. In musical contrast, there's the energetic dance pop of "Freedom" and the slick R&B pop production of "Why Don't We Pray?"
This is all stuff you'd typically expect of a Christian pop album, and certainly not something I'd recommend to anyone bored to tears with the predictable music of AC radio or "American Idol." But let's give credit where it's due. This could have easily been a collection of cliché-ridden pop songs written by the usual tunesmiths in the industry. Instead, Helton has wisely contributed to the songwriting process, personalizing his material. Yes, it's sometimes generic, but at least it's his. Combine that with the good production quality and Helton's likeably soulful vocal range, and here's an album that will surely satisfy the Christian AC pop crowd…not to mention Randy, Paula, and Simon.