Reborn
Reviewed by Andrew Greer

Copyright Christianity Today International

2009

15 Sep

COMMENTS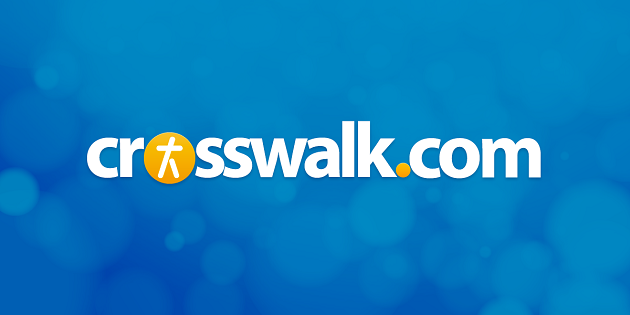 Sounds like … the vertical worship of Tenth Avenue North, vocal prowess of Natalie Grant and aggressive pop/rock dispositions of Kelly Clarkson and Paramore
At a glance … the popular vocal group restructures and refocuses to press forward with a smokin' hot collection that's equally rock and pop
Track Listing
Reborn
Alive
Arise
Feel
Fragile
Destined
Stay
Angels
California
Holy
Good morning, class. Today's Avalon 101 Review will be on "Member Changes." In 1996 the group's lineup included Janna, Jody, Michael and Nikki. Two years later, Nikki left and Cherie took over. Melissa replaced Cherie before Michael decided to retire in 2003. Greg (Janna's hubby) filled the void. And so on. You get the picture.
Avalon is anything but a textbook case for vocal band success. Originally concocted by Sparrow Records execs to fill a hole in the historic label's successful roster, the group has survived a dizzying onslaught of clientele changes over the years. But curiously enough, the spirited quartet has not only thrived under, but succeeded. After thirteen years, two gold records, six Dove Awards, three Grammy nominations, dozens of chart-topping radio singles and legions of loyal listeners, Avalon's mark on Christian music is broad.?
Even after seriously considering calling it quits when mainstay Jody McBrayer left the group in 2007, the vocal veterans reassembled, forging ahead in their long-term mission to glorify God in song. But the remaining members knew things needed to change dramatically. So they found a new label, a new producer, a new member and refocused their musical vision, then walked into the studio to record their tenth record, serendipitously titled, Reborn.
Souping up their sound with All Star United's Ian Eskelin (Francesca Battistelli, Stellar Kart) and Barry Weeks (Krystal Meyers) producing, Reborn takes all that is foundationally sound about Avalon and gives it a pop/rock drive—as much rock as it is pop.
With pulsing keyboards, wall-to-wall guitars, palpitating bass lines, and authoritative vocal arrangements, each track cleanly advances from one to the next, casting the aggressive vision from the title track's first downbeat to the final mega-worship strains of "Holy." ?
The chorus of "Alive" crusades the band's renewed calling: "I can feel my heart beating within / Finally I'm breathing again / Won't let this chance go by / Watch me as I come alive." "Stay" issues a heart-breaking petition from God to us to remain faithful: "I know you feel that what you find here / Is less than the world has to give / But when did the world ever lay down its life / So that you might live."
The only ingredient missing is Janna Long's must-have paramount ballad. Though "Destined" showcases the unrivaled aptitude of her powerhouse pipes, its hard-hitting vigor doesn't compare to the breadth of the leading lady's goosebump hits like "Can't Live a Day" and "Orphans of God."
Petty complaint aside, you'd be hard pressed to find four finer vocals channeled in such a cutting edge musical atmosphere in Christian music today. And considering those mighty vocals are the medium by which we hear the penetrating message of salvation, Avalon's always-gospel lyrics are as bold as their blatant musical shift.
They may still be a bit young to crown as a "legend," but Avalon's first thirteen years in the biz will forever be in the CCM history books. Reborn is a good beginning to the next thirteen-plus years of Avalon history making.
Copyright © 2009 Christian Music Today. Click for reprint information.