"7th Heaven" Star Makes a Promising Music Debut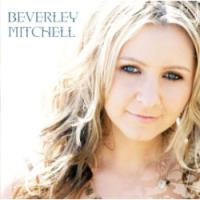 Artist: Beverley Mitchell
Title: "Beverley Mitchell"
Label: Rocky Ocean/Daywind
Whenever an actor or actress decides to give a music career a shot, such efforts are usually met with a healthy dose of skepticism, and music retail bargain bins are littered with product from acts that failed to make their musical dreams a reality.
However, with this engaging project, Beverley Mitchell stands poised to win over skeptics and gain a shot at a successful second career.
Now in her 11th season as Lucy Camden Kinkirk on the CW series "7th Heaven," Mitchell takes a shot at the positive country market with a solid set of songs that includes collaborations with Greg Becker, who has penned tunes for Rascal Flatts and Carrie Underwood, and the legendary Jim Weatherly, who wrote the Gladys Knight classic "Midnight Train to Georgia," among others.
Mitchell has a sweet, likable voice, and what she lacks in power and range, she makes up for in personality and enthusiasm. She doesn't have the pipes of a Carrie Underwood, but she has the ability to wrap her voice around a lyric and draw the listener in, as she demonstrates on the pretty ballad "Angel."
The songs cover a variety of lyrical territory from the light-hearted "Girls Just Wanna Rock" to the poignant "Dream Like We're Gonna Live Forever" and "The Ones Left Behind." "Black Is Black" is an up-tempo number about standing up for what you know is right.
The songs are uplifting, but anyone looking for really meaty spiritual messages will be disappointed. Nevertheless, it's an enjoyable collection from a promising young performer who shows her talents extend beyond the TV screen.





© 2007 CCM Magazine. All rights reserved. Used with permission. Click here to subscribe.