Revelation Songs Offers More Compelling Worship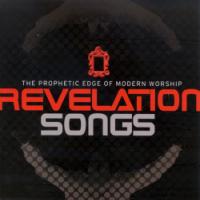 Artist: Various
Title: Revelation Songs
Label: Integrity Music

Utilizing their trusted label name to compile recordings from some of worship music's most distinguished and recognizable leaders, Integrity Music releases Revelation Songs—a collection of cuts from "renowned ministries that are on the prophetic edge of modern worship" according to the recording's sales sheet.

Using Kari Jobe's rendition of "Revelation Song" to center the album's spiritual invitation, Revelation Songs builds on the popular chorus' powerful crescendo to attract 10 other like-minded tracks, all presented in a "live" setting appropriate for hungering worshipers seeking divine revelation.

Under the experienced guidance of Israel Houghton, "To Worship You I Live" slowly builds from the soulful singer's intimate prayer closet to an explosive, all-out corporate cry. And though the lyric "Heaven meets earth like a sloppy wet kiss" still strikes this reviewer as strange congregational liturgy, New Life Church associate pastor and Desperation Band's founding father Jared Anderson continues the album's dramatic swell with worship music's recent smash "How He Loves."

The church's modern songwriting staple Paul Baloche adds his signature to the project with his ultra-singable anthem "Glorious," and Jason Upton beautifully segues the project from one climax to another with a quiet interlude on "In Your Presence."

Revelation Songs is a star-studded project. And though that summary may cause its vertical focus to be discounted, be not mistaken—each professional performance is only a gateway into compelling worship of the One true celebrity.


© 2010 CCMmagazine.com. All rights reserved. Used with permission.

**This review first published on June 29, 2010.