Rich Mullins, Nicole C. Mullen, and Everyone - Feb 14 News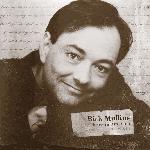 THE ORIGINAL RAGAMUFFIN LIVES ON – Rich Mullins will continue to give Christian music a left-of-center kick posthumously with the upcoming Rich Mullins:  Here in America collection on Reunion Records.  Releasing 5+ years after his death, the CD/DVD project will arrive in stores on May 6, 2003 with over two hours of previously unreleased material.  The 60-minute audio CD features a plethora of goodies:  live recordings from the early years (1984-1987), original song demos of "The Lord's Prayer" and "Never Heard the Music", plus a live version of "None Are Stronger".  Live performances from the latter years of Rich's life and career, as well as a rare q&a with Mullins and long-time collaborator, Beaker, are part of the DVD.  And the twist that would really make Rich proud are that all artist royalties will got toward Kid Brothers of St. Frank, Co.  The organization for underprivileged children and families was started by Rich's family.  Get the skinny on that, here.

HEY BABY, HEY BABY, HEY – The newest Nicole C. Mullen production, Josiah Benjamin Mullen, made his debut earlier this week on Monday, February 10.  Congrats to Nicole, husband David and two older children, Jasmine and Max, on their new family addition!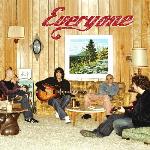 EVERYONE IS COMING – Well, they're not all coming over to your casa, per se.  But they will be coming to a radio station and a retailer near you when their self-titled debut drops on April 8.  (Now you can exhale.)  Everyone is only the newest band signed to Furious Records (Delirious' label).  Seems that Delirious first discovered lead singer/songwriter Jeff Searles years back in San Luis Obispo, Calif.  The writer of "I Have Come to Worship" (the first track on Sonicflood's Gold-certified self-titled debut), Jeff eventually hooked up with band members Daniel Whittington (drummer), Phil Siems (bassist), and Darren Clarke (guitarist) and Everyone was formed.  Along with producer Julian Kindred (Delirious, MercyMe, Michelle Tumes), Delirious' own Stu G. got involved as executive producer on Everyone's Everyone.  "I'm really excited about this band," he says.  "I've been a fan of Jeff's voice and songwriting for years.  [The band is] an inspired mix of heartfelt worship and rock 'n' roll."  To know more about Everyone, check out www.EveryonesMusic.com.