Rise
reviewed by Russ Breimeier

Copyright Christianity Today International

2006

1 Mar

COMMENTS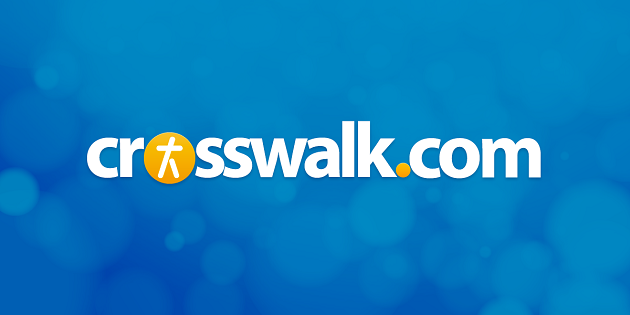 Sounds like … a conflicting blend of AC pop with heavier neo-grunge rock, recalling everyone from Jeremy Camp, The Calling, Kutless, Day of Fire, and Seventh Day Slumber, to even Casting Crowns and latter Geoff Moore & The Distance
At a glance … Building 429 does Rise to the occasion by showing some growth as a rock band, but much of this project is still bogged down in predictable lyrics and by-the-numbers balladry characteristic of too many other bands today
Track Listing
Searching for a Savior
Fearless
Home
I Belong to You
Fighting to Survive
Because You're Mine
I Believe
Rise
Now That It's Over
Empty
Alive
There's a persistent superstition that making the cover of Sports Illustrated is a curse for the future of your favorite athlete or team. The same could be said of earning a Best New Artist award in music. The list of Grammy winners reads like a veritable who's who of short-lived success: Marc Cohn, Arrested Development, Paula Cole, Hootie & the Blowfish, Lauryn Hill, Evanescence … not to mention the infamous Milli Vanilli controversy. Applying similar 20/20 hindsight, the GMA Awards have previously honored the brief artistic runs of David Mullen, Clay Crosse, Jennifer Knapp, Plus One, and Paul Colman Trio.
So just how meaningful is a Best New Artist award, and can a recipient rise above expectations to build a lasting career? That's what Building 429 now faces after garnering New Artist of the Year at the 2005 GMA Awards. Making their national debut in 2004 with the Glory Defined EP and the subsequent Space in Between Us album, there's no question that Building 429 has a following, evidenced by the runaway radio success of "Glory Defined," the testimonies of fans, and the support of GMA voters. But there are also many who consider the band an example of everything wrong with Christian rock today, evidenced by sentiments on Internet message boards and the audible groans in the GMA Awards pressroom when Building 429 beat out Bethany Dillon, Matthew West, BarlowGirl, and Day of Fire.
It may come as a surprise—to both sides—that Building 429 has somewhat met the sophomore slump challenge by beefing up their rock sound with Rise, perhaps at the prodding of producer Monroe Jones (Third Day, Paul Colman Trio) and the addition of new guitarist Jesse Garcia (replacing Paul Bowden). There's more edge to their neo-grunge style, as heard in the punchy expression of universal longing, "Searching for a Savior." Also impressive is "Empty," which actually has some teeth to it, and an almost unrecognizable guest vocal from Michael Tait as a result. "Home" offers a different sound for the band, relying on a piano riff and a falsetto hook that both vaguely recall Coldplay's "Clocks." Derivative perhaps, but not a bad track, as is the case with "Fighting to Survive," resembling the semi-grungy work of Lifehouse and Switchfoot.
But despite these promising tracks, Rise sags due to Building 429's tendency to wallow in disposable adult contemporary, particularly in the album's middle. We've all heard generic ballads like "I Belong to You" before, by this band as well as Jeremy Camp, Kutless, and others. "Because You're Mine" and the title track also resort to the same bland style of power ballad that's dominated Christian radio in recent years, and thus sound interchangeable with numerous other hits. The particularly generic "I Believe" even concludes with the brief appearance of Andrae Crouch's classic "Jesus Is the Answer," a seemingly random afterthought in this context that only reminds listeners of a much better song. Building 429's rallying cry single "Fearless" hints at part of the problem, being shopped to Christian Hit Radio, adult contemporary, and Rock radio formats—songs that try to be all things to all audiences can't help but sound formulaic.
The writing yields mixed results, often relying on hackneyed wording. We can never have enough songs about God's unconditional love, but that shouldn't be license for uncreative phrases like, "I believe that love is the answer/I believe love will find a way/Walk blindly to the light and reach out for His hand/Don't ask any questions and don't try to understand." Shouldn't God's grace provide more reason for greater poetry and profundity? Yet Building 429 doesn't completely disappoint. "Now That It's Over" effectively convicts leaders to take responsibility and better invest in the lives of the hurting, while "Fighting to Survive" expresses the damage done by hurtful words. You'll also find meaningful takes on teen suicide ("Home"), God's grace ("Empty"), and becoming who God intended us to be ("Rise") that don't overly rely on cliché.
Building 429 says they're focused primarily on ministry, not creativity, which is key to understanding this band and the varied responses to them. It's commendable that lives have been transformed through these songs and the message they communicate, but that doesn't make the music innovative or stimulating, nor does it mean that these two objectives have to be mutually exclusive. As tough on this band that critics have been, Building 429 does prove capable of growth on Rise, but they still have a way to go to if they're going to rise above formula and make music that's memorable, not just meaningful.
Copyright © Christian Music Today. Click for reprint information.