Rocketown Records: 5
reviewed by Russ Breimeier

Copyright Christianity Today International

2001

1 Jan

COMMENTS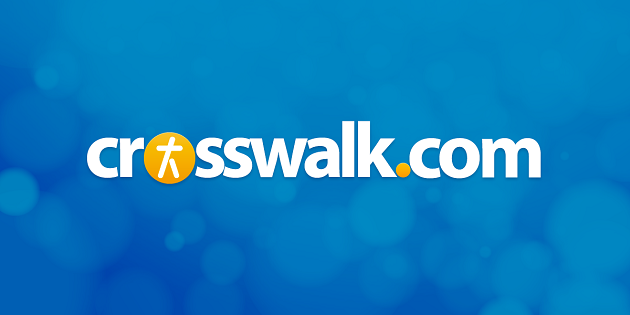 Sounds like … a collection of high-quality, introspective songwriting ranging from folk to pop/rock
At a Glance … the album is certainly a testament to all that Rocketown has accomplished in the last five years, but there's little incentive to buy it unless you haven't heard these artists.
Once upon a time, 1995 to be exact, a Christian recording artist by the name of Michael W. Smith shared a vision with the A&R director of Reunion Records, Don Donahue. That vision was to create a Christian record label that focused on developing solid Christian artists through strong songwriting rather than the musical fad of the day. In June of 1996, that vision became a reality in the form of Rocketown Records. That winter, they signed their first artist - a local youth leader in his 30s who didn't exactly fit the pop-star profile. Sure enough, Chris Rice became a huge hit with his 1997 debut, Deep Enough to Dream, earning him critical acclaim and a 1999 Male Vocalist of the Year Dove Award. And such was the case with later signings too: Ginny Owens (2000 New Artist of the Year), husband-wife duo Watermark (a critical favorite), Grammy award winning writer Wayne Kirkpatrick, and acclaimed husband-wife duo Out of the Grey. Shaun Groves, one of the most recent additions to Rocketown's roster, seems poised to join the ranks of his award-winning label mates. All of this brings us to the five-year anniversary of Rocketown Records, and this neatly packaged commemorative album entitled Rocketown Records: 5.
The album does a good job of highlighting the biggest hits on Rocketown. From Chris Rice's debut album, there's "Deep Enough to Dream" and "Welcome to Our World." Ginny Owens is represented by her hit singles "Free" and "If You Want Me To," as is Watermark with their songs "Gloria" and "More Than You'll Ever Know." I'm glad Rocketown felt it worthwhile to represent Wayne Kirkpatrick's under-appreciated solo album with the song "It's Me Again," and to recognize his songwriting craft by including his smash hit "Change the World" (originally performed by Eric Clapton) from the Rocketown Writers project. Rocketown also recognizes recent breakthroughs by Shaun Groves ("Welcome Home"), Out of the Grey ("Waiting"), and Apt•Core ("40" with Ginny Owens). The only song that felt a little out of place to me was Third Day's cover of "Agnus Dei." Sure, it's a Michael W. Smith song and the Exodus project was a breakthrough worship album, but Third Day isn't a Rocketown artist and they've gotten enough attention with that song on their own Offerings project. Still, its inclusion is not unwarranted and it rounds out an album of exceptional songs.
If only Rocketown had offered a little more incentive to make the album worthwhile. A 44-minute album is certainly not too short, but there's still room for more. The producers probably didn't want to overdo it with Chris Rice inclusions, but they've excluded his most recent solo albums and instrumental albums in the process. Likewise, they probably didn't want to over-represent new artists such as Shaun Groves and Out of the Grey, but it would have been nice to hear more from them too. Perhaps the smartest move would have been to include material from upcoming projects, such as Ginny Owens's new album due in March or Ronnie Freeman's debut this May. I suppose they avoided this to keep with the five-year anniversary theme.
As far as compilation albums go, Rocketown Records: 5 is terrific, but there's nothing here that hasn't been offered already. If you're new to Christian music, or if you're simply looking for a cheap way to pick up the best from the Rocketown artists, this album is perfect for you. It is truly a testament to the success that this young label has enjoyed the last few years. The future promises more great Christian art from this company.