"Root" - Music Review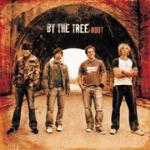 Artist:   By the Tree
Label:  Fervent Records

By the Tree's third album finds the band in peak musical form, taking the quartet's melodic pop-rock to a more expansive soundscape. Imagine Train derailing into Delirious, and you've got the essence of "Root."

With the assistance of producer Joe Baldrige (Jewel, Newsboys), this spit-shined effort mostly ventures into full-on rock territory. Plenty of treats are worth savoring here, the most satisfying of which include the emotive "Root of It All," co-written by Phil Joel, and the brawny but much-too-brief "Faith That Breathes."

There's also the requisite smattering of mid-tempo ballads ("Your Arms" and "Don't Throw It All Away"), which offer just enough mellowness to soften the roar. The one shortcoming on what's a fine album overall is occasionally simplistic lyrics. By the Tree is too good a band to play the trite card with verses like "There are so many ways/Every day/I'm learning more/To trust you" (from "Far Away"). Given time, though, surely the band's songwriting will catch up to its solid musicianship. 

© 2003 CCM Magazine.  All rights reserved.  Used with permission.  Click here to subscribe.