Roots
reviewed by Andree Farias

Copyright Christianity Today International

2003

1 Oct

COMMENTS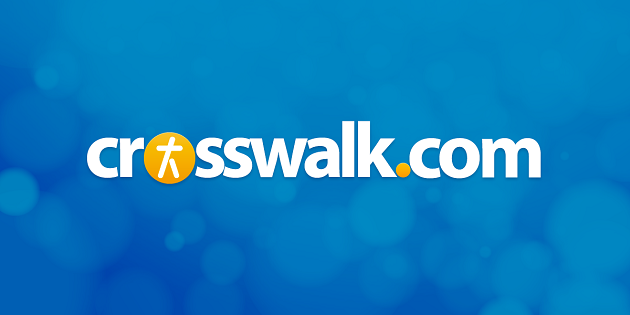 Sounds like … a mix of edgy rock-tinged pop á la Plus One's Obvious album and Across The Sky's standard pop/rock sound, combined with the vocal harmonies of True Vibe
At a glance … though not earth-shattering, Roots is a likable collection of songs that finds The Katinas steering clear of R&B in favor of a more accessible pop/rock sound
What in the world is happening? All the pop acts are going rock on us! The Katinas are the second pop group in the industry to ditch the programmed goodness that endeared them to rhythm-conscious enthusiasts in exchange for a more general—though not necessarily more palatable—rock-laced vibe. The brothers were holding it down nicely on their self-titled debut and more notably on Destiny, an album that was slickly urban and edgy, two components that should've definitely caused more waves at CHR radio and with younger listeners. "If You Really," "Takin' Me Higher," and "Ain't No Love," among others, all had hit potential, but the response was lukewarm.
That's not to say The Katinas haven't had their share of achievements. Their album sales have been consistent, they've had three top singles in other formats, particularly adult contemporary and inspirational, and they've toured with big name artists like Michael W. Smith, Amy Grant, and 4Him. Not exactly what I'd call precursors in R&B music.
These past successes coupled with the brothers' love for what they grew up doing—singing and playing music for the church—lay the groundwork for Roots, the quintet's third outing for Gotee Records. This church-rooted mission comes through loud and clear on the opener, the guitar-heavy "Are You Ready?" Akin to the band's previous hit "If You Really," "Are You Ready?" asks a lot of faith-related questions about being ready to stand up for Christ no matter what the cost. This "call to arms" theme comes up again on "Freedom," another amped-up anthem encouraging Christians to rise up and show the world the difference that lies in us. The bridge includes a guest rap appearance by John Reuben, but it serves more as a novelty item than an essential lyrical addition to the track.
The infectious "Movin'" is the only song that could be construed as a slight throwback to The Katinas' fun back catalog. "Movin'" is particularly reminiscent of Justin Timberlake's popular single "Like I Love You," mainly due to the recognizable, fast-paced drum shuffle and a couple of synth effects. Another standout is "Joy," a breezy, smooth Stevie Wonder-inspired jam with subdued production and breathy harmonies. Equally effective is "Faithfully" (featuring Tommy Sims), a short but sweet acoustic jazz number that recalls "Change The World"-era Eric Clapton.
The Samoan siblings haven't made a complete about face in musical direction. Most of Roots retains their trademark soulful vocal harmonies and those down-tempo, show-stopping AC ballads that earned them acclaim—and all those hit singles. In fact, "Changed" is a bonafide, #1-bound track with a memorable melody—comparable to Hillsong's worship tune "You Are My World"—and just enough poetic charm for spins at adult contemporary radio: "Now I am changed, I've been made whole/You've given life to me … Filled with your love that filled my soul/I'm not lonely anymore."
Roots' many positive aspects are almost eclipsed by the simplistic closer "Hey World," which serves up some of the worst Christian platitudes set to music in recent memory. To wit: "Hey world, do you know Jesus?/He's calling out your name … If you will only listen and open up your heart, He will be with you to the end." If that's not enough to push away the target audience, its overly happy melody and hyper mood makes it sound more like a Christian middle school's cheerleading anthem than a conscientious display of evangelism set to music. It simply doesn't work because it overromanticizes the Christian walk and what it takes to follow Jesus.
But that's just about the only major flaw worth mentioning. Though not revolutionary by any means, The Katinas have still managed to deliver an enjoyable, AC-leaning pop/rock record with Roots, an album that's sure to please—or even surprise—longtime fans, mildly disappoint those who dug the R&B influences of efforts past, and maybe win back that legion of older listeners who liked their signature AC tunes but could never quite tolerate their hard-edged urban sound.