Roots
reviewed by Russ Breimeier

Copyright Christianity Today International

2008

1 Mar

COMMENTS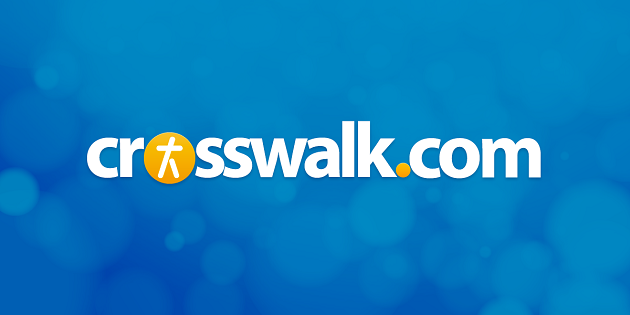 Sounds like … mellow, but passionate acoustic pop and alt-folk resembling Jack Johnson, Shane & Shane, John Mayer, Damien Rice, and Jake Smith
At a glance … Shawn McDonald's finest album to date combines accessible pop melodies and folk with inventive sonic textures and deeper lyricism grounded in the Psalms and Proverbs
Track Listing
Clarity
Captivated
Wash Me Clean
Shadowlands
Light
Waltz In 3
Roots
Slow Down
Greed
Time
Winter
Hallelujah
Interesting how Shawn McDonald's album titles reflect his current level of artistry. And before you think it, I certainly don't mean to suggest that Simply Nothing was empty or worthless. But much of the songwriting on that 2004 debut was relatively simplistic, especially compared to the development and maturity demonstrated on his 2006 follow-up Ripen. Now comes McDonald's third studio project, and as the title implies, Roots finds the rapidly burgeoning singer/songwriter becoming even more grounded in his creative abilities. It's easily his finest work to date.
It's also interesting how each project comes on the heels of a new life change for McDonald. The first album came after kicking his drug addictions and welcoming Christ into his life. Ripen arrived after his marriage, reflecting the weight that comes from new responsibilities. Roots appropriately enough finds McDonald settling in to his faith, as well as his roles of husband and new father. According to McDonald, "This is the message that I want to come across: being a man that flourishes in Christ."
That all makes for an album that's not as overly simplistic as his debut, nor as overly artsy as the second album was at times. Roots combines the radio-friendly acoustic pop of Simply Nothing with the deeper lyricism and inventive alt-folk of Ripen, and like any good third effort, it ends up defining the artist.
Roots is finds McDonald relying less on his own vertically-focused heart cries, and more on the wisdom of scripture, namely Psalms and Proverbs; perhaps the result of collaborating more with other songwriters on this album. He's still got his peppy folk style accompanied by caffeinated strings—that's his artistic niche, after all. But it's a sound that meshes nicely with the ambient two-step of "Captivated," with its Psalm-like meditation on the beauty of creation: "The sand on the shore and the waves in the sea/The air in my lungs and the way You made me/That's what draws me to You." The mellow bluesy groove of the title track takes inspiration from both Proverbs and Psalm 1, namely verse 3's comparison of a wise man rooted in the ways of God: "Oh, men like these/They are just like trees/Planted near streams of water/With roots that grow deep, deep into the ground."
"Wash Me Clean, co-written with Marc Byrd ("God of Wonders"), is a pop-friendly acoustic groove reminiscent of Jack Johnson, with a Psalm-styled prayer for renewal: "Consume my wandering thoughts and renew my mind/And remake, and recreate, and interrupt my life." Psalm 23 inspires the relatively straightforward "Shadowlands," which recalls Shane & Shane with its bouncy acoustic jazz. Likewise, "Time" borrows from Ecclesiastes 3 and the majestic finale "Hallelujah" from the Beatitudes of Jesus.
The beauty of all these tracks is that McDonald doesn't mindlessly recite the texts, but rather adapts them into the context of the songs to craft something that sounds original—no small feat in Christian music. The dreamy acoustic jazz of "Light" is a love song from God that demonstrates this ability to adapt with originality: "I will be the lighthouse in your sea that's guiding you home/And I will be the lamp unto your feet when you roam/Just cling to me, and I'll set you free." From a musical standpoint, producer Chris Stevens uses "Greed" to insert a clever illustration of the stuff that clutters our lives by throwing in banjo, bells, horns, and other instruments to compete for your attention (without distracting too much from the song). And those who enjoy McDonald's quieter, passionate moments like "Lovely" on Ripen will love the haunting acoustics of "Winter."
There are still some instances where I wish McDonald and Stevens made better artistic decisions with their titles. As good a song as "Clarity" is (co-written with Switchfoot's Jon Foreman) with its pursuit of guidance of truth, the acoustic pop shuffle often sounds too much like John Mayer's hit of the same name. And it seems like McDonald was trying to hard to come up with a clever title for "Waltz in 3." It's a little like calling it "Song with Music in It," considering that all waltzes are in 3. It's a pity that such a richly arranged track with guitars and strings is saddled with such a dumb title.
Quibbles aside, it's nice to see an artist like Shawn McDonald growing with each new album. Two things will improve him even more. He could benefit from more inventive and poetic lyricism. And he could stand to include more instrumental jams, expanding from the sonic textures and grooves to showcase some memorable musicianship along the lines of Dave Matthews or John Mayer. These are simply qualities that would elevate McDonald's work above excellence, and it's not unthinkable for him to get even better. He's already proven here that he has strong Roots to build on.
Copyright © Christian Music Today. Click for reprint information.