Roots Run Deep with Sturdy Vocals and Classic Hymns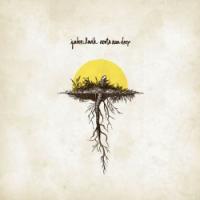 Artist: Jadon Lavik
Title: Roots Run Deep (A Collection of Hymns)
Label: BEC
After releasing two critically-acclaimed albums—Moving on Faith and Life on the Inside—and touring alongside Rebecca St. James and BarlowGirl, Jadon Lavik decided to dig into some of his favorite hymns on Roots Run Deep. His love and appreciation for the standards of the faith shine through on the self-produced album.
Roots Run Deep features familiar classics such as "Come Thou Fount," "Turn Your Eyes Upon Jesus," "I Need Thee Every Hour" and "Take My Life," all supported by his sturdy yet seemingly effortless vocals.
What sets this album apart from the pack of recent hymns albums are the original arrangements and melodies, as he creates his own interpretation of each hymn using simple instrumentation for an intimate sound.
Lavik is joined by industry veteran Fernando Ortega on "Tis So Sweet to Trust in Jesus," a highlight of the album. "What a Wondrous Love Is This" is a fresh take of this hymn which showcases Lavik's guitar style, while "Amazing Grace" takes on an acoustic, jazzy feel. The album's melodic sounds draw listeners into a quiet place, especially on "My Father's World" and "I Surrender All."
With an acoustic vibe comparable to Brandon Heath and Warren Barfield, Roots Run Deep is an organic "unplugged" worship experience.

© 2008 CCM Magazine. All rights reserved. Used with permission.


**This review first published on April 18, 2008.