Salvador Sizzles on Sixth Studio Project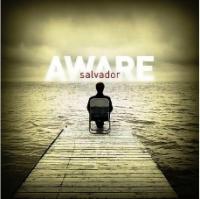 Artist: Salvador
Title: Aware
Label: Word Records
Salvador's sixth studio project, Aware, contains much of the sizzle that first brought them into favor back in 2000. Opener "Fly Again" reminds us immediately of why we took the Texas jam band into our hearts in the first place, as it positively teems with upbeat energy and irresistible guitar hooks. Packed with truth, the soaring chorus recounts "Lies started breaking me down/ making me doubt who I was in Your love/ So Lord, help me fly again."
More searing guitar moments follow in "What Would It Be Like," as Salvador ponders a world where faith was lived out. Front man Nic Gonzales soars through the title track, a prayerful piano ballad weighted down with too many strings for my taste. But they grab me back instantly with the vibrant, airborne melody line of "Everybody Needs You," a moving declaration of our desperate need for God, the "only One who has a plan to save the day."

Another must-mention is the album's one Spanish track, "Llevame," a percussive delight, rich with mellow Spanish guitars. A string of percolating pop tracks follow, all overflowing with the salsa bounce the band is known for. Quiet ballad "You Rescue Me" has some especially fine guitar moments.
Aware closes out nicely with a signature Salvador track, "Brand New Love," more horn-accented, rhythm-driven pop, this time around laced with a slight techno-vibe. I can't say that Salvador isn't doing much that's new on Aware, but I don't know that the only Spanish jam band in the market has to.




© 2008 CMCentral.com. All rights reserved. Used with permission.




Visit CMCentral.com now and join the single largest online community of Christian music fans on the internet. CMCentral features daily music news, exclusive interviews, album reviews, weekly devotions and feature articles written by some of your favorite Christian artists, and much more. CMCentral is also the home of the most popular Forum for Christian music fans that you'll find anywhere on the Internet. Come see what all the buzz is about!

**This review first published on April 28, 2008.