Salvation in Lights
reviewed by Russ Breimeier

Copyright Christianity Today International

2007

1 Jun

COMMENTS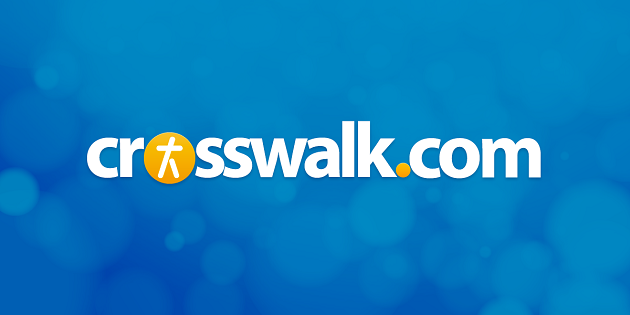 Sounds like … the album you wish Taylor Hicks had made, a modern-day blues and gospel hybrid recalling Marty Stuart, Buddy Miller, Jonny Lang, Southside Johnny, and Glenn Kaiser, with some Johnny Cash influence.
At a glance … Salvation in Lights is a terrific blend of blues-rock and gospel standards, plus it doesn't hurt to have interesting arrangements, top-notch production, enjoyable originals, and a killer vocalist in Mike Farris.
Track Listing
Sit Down Servant

Streets of Galilee

Oh Mary Don't You Weep

Precious Lord, Take My Hand

Change Is Gonna Come

Devil Don't Sleep

Can't No Grave Hold My Body Down

Selah! Selah!

Take Me (I'll Take You There)

The Lonely Road

I'm Gonna Get There
When people speak of buzz albums, they usually refer to young artists with a fresh sound or skillfully crafted songwriting. You know, something with commercial appeal. An old-school blues record with covers of gospel music standards wouldn't seem likely to cause a stir, yet there's excitement throughout the Christian music biz over Salvation in Lights by the relatively unknown Mike Farris.
Actually, 36-year-old Farris has a fairly storied career so far. He started as lead singer for The Screamin' Cheetah Wheelies, a classic rock band on Atlantic Records in the early '90s that had a Top Ten hit with "Shakin' the Blues," and opened for the likes of Blues Traveler, Sheryl Crow, and Dave Matthews Band. After the band fizzled out, Farris continued by fronting Double Trouble, the rhythm section of the late great Stevie Ray Vaughan. In 2002, he released his solo debut Goodnight Sun, a bluesy roots rock album that hinted at his Christian faith in a couple of songs.
For much of his life, Farris has struggled with drug and alcohol addiction. After a near overdose at 21, Farris turned to God and began reaching out to the lost through music, but clubs and bars kept tempting him over the years. A funeral for a relative finally brought Farris to reality, and with the help of his church and family, he's been sober for more than two years. Salvation in Lights is his praise response, reflecting a lifelong appreciation of gospel music and the role it has played in his own recovery.
Inspired by the music of the South, the album isn't purely blues or gospel, but a bit of both—New Orleans gospel by way of Memphis blues-rock. It's a striking old-meets-new hybrid not too dissimilar from what country great Marty Stuart was going for on his Souls' Chapel album, or for that matter, what the Blind Boys of Alabama accomplished with their acclaimed Spirit of the Century. It's a sound you wish American Idol winner Taylor Hicks had made for his debut; fans of Bart Millard's solo project Hymned No. 1 will find a lot to appreciate here.
A friend said Salvation in Lights is the sort of album you want to see performed live. Having caught Farris in concert, I'll second that. The guy can sing, obvious from the get-go with his soulful delivery on "Sit Down Servant"—I long for a dream duet between Farris and Ashley Cleveland. And with a band numbering in the double digits, including backing vocalists and horn section, the stage is packed with musicians filling up the small venues Farris plays.
The album is inspiring with top-notch production by Farris and Matt Martone (3 Doors Down, Skillet). Dave Rorick's bass (famed from Johnny Cash's band) is nice and thick, and there's good stereo location of the percussion, horns, piano, and backing vocals (including Ann McCrary-West, best known for singing on Bob Dylan's gospel albums—and more recently, on Buddy Miller's Universal United House of Prayer).
Though half the album is comprised of cover songs, that's where Farris shines brightest, particularly the gospel-blues shuffle for "Precious Lord, Take My Hand" and the killer New Orleans stomp of "Oh Mary, Don't You Weep." A wonderfully soulful rendition of Sam Cooke's "Change Is Gonna Come" resembles Steve Winwood, and "I'll Take You There" is a given a sweet classic rock treatment worthy of Joe Cocker.
The five originals hold up well too. Just like Johnny Cash, Farris offers new songs that sound at home with the classics, particularly the bluesy gospel of "Streets of Galilee." And he also avoids getting stuck in a rut, varying between dirty blues ("Devil Don't Sleep"), Memphis pop ("The Lonely Road"), and joyful gospel stomp ("I'm Gonna Get There"). It'll be interesting to see where Farris goes from here, whether future albums will be more like this one, or if he'll go back to more of a roots rock sound like his first album, and also whether he'll rely on more or less cover songs.
Regardless, after a long musical—and personal—journey, Farris has crafted an album that seems to connect with a broader audience, embraced by both Christian and mainstream media. (Magazines like Paste are down on overtly Christian pop/rock, but apparently fine with projects like this where Americana goes gospel. Go figure.) You probably won't hear Farris on the radio, but don't let that stop you. What Salvation in Lights may lack in commercial appeal, it makes up for in spades with musical excellence.
Copyright © Christian Music Today. Click for reprint information.