Shopping For the Latest and Greatest CDs?
Matthew Turner

Music and Entertainment Editor

2000

1 Dec

COMMENTS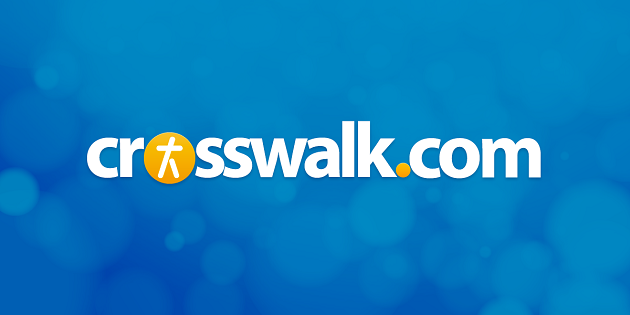 Since everyone is looking for the perfect album to buy your friend, child, teenager and/or your spouce, I thought it would be helpful to consolidate all of our reviews from the latest album releases. Read the reviews then go and shop!
CAEDMON'S CALL "Long Line of Leavers"
Long Line of Leavers,
the critically acclaimed third national release from award-winning band
Caedmon's Call, has captured the No. 1 position on multiple SoundScan retail sales charts following its Oct. 10 debut.
Long Line of Leavers
is currently ranked first on the Top Christian Albums chart, the Top Adult Contemporary Albums chart and the Top Internet Album Sales chart, among others. To achieve the No. 1 slot on the Internet chart, Caedmon's Call outsold the new release by the Wallflowers, also in it's debut week, as well as such major mainstream heavyweights as Radiohead, Madonna, Barenaked Ladies, Collective Soul, and Green Day.
The tremendous fan support and retail success of
Long Line of Leavers
follows in the footsteps of Caedmon's Call's critically and commercially acclaimed previous releases. The band's self-titled debut project went No. 1 on the Billboard magazine Heatseekers Album Chart in 1997 and set a record for the most units sold the first week out by a debut contemporary Christian artist. Likewise, 1998's best-selling sophomore follow-up,
40 Acres,
was the No. 1 record on the SoundScan-compiled Christian retail charts for four weeks.
Produced by Monroe Jones (Third Day, Chris Rice, Margaret Becker and Ed Cash (Bebo Norman)
Long Line of Leavers
marks a progression for the band both musically and spiritually. In addition to the signature folk-infused pop sound that has defined Caedmon's Call since its beginnings, the recording also includes '40's style lounge-jazz, a worshipful hymn, Brazilian percussion, and even a few songs completely without its trademark acoustic guitars.
Praise for first radio single
The Only One
has been equally forthcoming. Sean Heriott of WMUZ Detroit says, "Like all of the songs on
Long Line of Leavers,
the lyrics to "The Only One" are honest, down-to-earth, and help us take a hard look at the need to really trust God ...
The Only One
sounds great on the air, and Caedmon's Call still has a lot to say." Likewise, Billboard magazine calls the song a "potent leap for the seven-member band."
After sold-out performances in 58 of 63 cities on its last major tour,
Caedmon's Call is currently headlining a 40-college tour in support of
Long Line of Leavers
with special guests Nicole Nordeman and Justin McRoberts. The band celebrated the release of their latest project with numerous release-week concerts and post-show signing events at local stores in Virginia, Georgia, Alabama, Mississippi, and Tennessee. Over 1,900 fans turned out to celebrate the debut of the new record at a midnight release event at LifeWay Christian Store in Birmingham, Ala. Caedmon's Call culminated the week with an Oct. 15 grand finale standing-room-only event in their hometown of Houston, Texas.
Caedmon's Call has reached career sales of over 500,000 units spanning their two best-selling previous recordings and five No. 1 radio singles. The band is known for its unique folk sound and its popularity on college campuses nationwide.
U2 "All I Can't Leave Behind"
On October 31st, Irelands most famous native musical clan, U2, released the much-anticipated new album,
All That You Cant Leave Behind.
The thought of a new album from U2 sends many of its fans into mental convulsions. With albums like 1987s
The Joshua Tree
and 1991s
Achtung Baby
defining creative limits and bringing on comparisons to the Beatles and The Who, it is no wonder so many are hoping for musical ecstasy from this new album. It has been three long years since the Irish lads unleashed new, thought-provoking, lyrical tidbits, and the impatient public is ready for the saga to begin.
After a rather poor sales performance from their 1997 disco-techno release
Pop,
U2 finds itself having to prove something instead of having the freedom of being the band of definition. The songs were good, but many of the fans were disenchanted by the groups dependence on electronic loops and samples. U2 realized this on their anti-climactic PopMart U.S. tour. We got into Washington, D.C., Bono tells the LA Times, before all our equipment arrived and rehearsed with just guitar, bass and drums none of the loops or samples that we had been attaching to the songs. Howie B. came in during the middle of the rehearsal and said, Wow, what a sound. What is this? We told him it was us; it was what U2 sounds like. I think thats when we realized that it was time for us to get back to the essence of what we do.
Rolling Stone Magazine
calls the new album a masterpiece. It represents the most uninterrupted collection of strong melodies U2 has ever mounted, a record where tunefulness plays as central as on a Backstreet Boys hit. U2, once again, has come back to the art of making a good album, and that starts with concentrating on the craft of writing a good song. The first single,
Beautiful Day,
has been embraced by radio more than any of their other songs in recent memory.
Peace on Earth,
is an intense song that portrays their impatience with God, questioning His ways. Although it seems they acknowledge their own flawed faith in
When I Look at the World.
I am always left a bit befuddled by U2s tightrope walk around the issue of spirituality. One moment, the listener is drawn a picture of faith in its purest form, yet that portrayal is quickly interrupted by the often ostensibly intentional vulgarity that is left to leave us wondering, where are these guys and what are they trying to say? The optimist in me wants to believe that somewhere in the religious rhetoric there is a heart that is more than intrigued by Christ, but I rarely find myself putting stock in U2s evangelical potential. Bonos involvement in Jubilee 2000, which is a campaign to encourage the cancellation of third world debt, is certainly a stunning act of compassion that not only goes beyond an individuals responsibility, but also displays the same kind of innate love that Christ commanded us to show.
So whether U2 is singing about a messed-up world or attempting to portray a heart that longs for a substantial love, it is evident that they are on a journey toward something relevant. For some of us, they make us question where we are, and for some of us, they remind us where we have been. Their work is certainly not divinely inspired, but it does sometimes inspire some to be godly. And isnt that what we are called to?
RICKY MARTIN "Sound Loaded"
His charming smile and stunning good looks make Ricky Martin the object of universal attention from kids and adults alike. From the beginning beats of his new album,
Sound Loaded,
one can see that this aint no kids album. The album, Martins second, is laced with belittling thoughts about women, innuendos about sex and, unfortunately, a Latin beat that makes the message appear all too addictive. This album is the follow-up to his first self-titled English album that sold millions of copies worldwide. Many remember Martins explosive performance on the 1999 Grammy Awards, and most of us wish we could forget that summers smash hit,
Livin La Vida Loca
. This onetime
General Hospital
actor has become one of the most coveted performers in the world.
My first listen says he is taking himself way too seriously.
Sound Loaded
opens with the Top 40 radio favorite
She Bangs
. This first single from his album deals with the topic of a woman using her womanly assets to seduce him into trouble. As with
Loca
Martin implies that the woman is bringing him down. He also makes the statement that a woman only has one thing on her mind.
The song,
Come to Me,
is the first ballad on the album, and lyrically it is fine, but it makes me realize that Martin really cannot sing that well. The song talks about issues that separate two people; it could have been a hit in 1987.
The music and production on this album are good. Walter Afanasieff (Mariah Carey) and Emilio Estefan (Gloria Estefan) were behind the production wheel. Musically,
Sound Loaded
feels like youve just walked off your own personal Caribbean cruise onto the coolest island in the West Indies and the party is pumpin just for you.
There is one biblical reference. Jezebel, kiss and tell, you use your body, just to cast a spell. This song, entitled
Jezebel,
is once again a blatant slam on women -- blaming a mans problems on how a woman portrays herself. Martin acts like there is no one that can resist the lure of a
Jezebel.
Obviously, this is not the kind of message that I learned in Sunday school.
Song No. 9 is called
One Night Man.
Do I need to go any further?
The album also has several Spanish songs. For me, these songs capture his vocal ability and musical style much more realistically than his English cuts. He appears to be more at home with the Spanish language due to the effortless flow of the music and the language.
Ricky Martin could have created an album that was both fun and innocent. However, this album is being marketed to children and teenagers, and yet its content caters to a mature adult audience. If your intent is to guard your heart from content that may lure you away from a spiritual focus on God, then you will want to pass on this album. Its not the most immoral album in history, but believe me, either way, youre not missing much.
What are your thoughts on Ricky Martin? Share your thoughts in the forum Ricky Martin: Love Him? Hate Him? Ignore Him?
VARIOUS ARTISTS "Bounce"
Bounce,
the new movie starring Academy Award winners Gwyneth Paltrow and Ben Affleck, opens in theatres on Friday, Nov. 17. The album by the same name has a lineup of stars that reads more like a Lilith Tour date than a movie soundtrack. With musicians like Leigh Nash of Sixpence None the Richer, Sarah McLachlan, Sophie B. Hawkins, Carly Simon and new artist Dido, the album offers 14 songs that articulate the emotional humility that is found in a relationship.
The album opens with Leigh Nash singing the Dianne Warren song,
Need To Be Next To You.
Warren, who has penned No. 1 songs for Celine Dion, Aerosmith and Faith Hill, has desired to work with Sixpence None the Richer in the past, but it never worked out until Nash decided she would do this one song on her own. Matt Serletic who produced Santanas No. 1 smash hit,
Smooth,
produces the song. Currently,
Need To Be Next To You
is moving up the adult contemporary charts and has already created Oscar buzz.
Other highlights on the album include an introduction to British singer/songwriter, Beth Orton. Her song,
Central Reservations,
is a beautiful demonstration of this young ladys intricate vocals and her severely human songwriting. Its also refreshing to see the return of Sophie B. Hawkins. Her song,
Lose Your Way,
written and produced by Hawkins, is a breathy, ethereal reminder of faithfulness in love. Deleriums song
Silence,
featuring the vocals of Sarah McLachlan, is a hauntingly beautiful composition that, although it is my favorite cut on the album, somehow doesnt fit with the rest of the album. One forgets how talented McLachlan is as a vocalist.
As with most soundtrack albums, there are a several songs that are less than wonderful.
Hush,
by Angie Aparo, reminds us why we are no longer want to live in the 80s. Anika Paris
Im No Ordinary Girl
has an extremely annoying chorus. Its a shame, I love the verses, but the chorus ruins it for me.
Overall the album is good, but most
Christian music
fans or Sixpence fans would be just as satisfied buying the single of the Nash song.
MICHAEL W. SMITH "Freedom"
G.K. Chesterton speaks in his book
Orthodoxy
of the state of humankind: born into this world with no certain knowledge of the place we came from or the place we will go to, were like the man in a story who had forgotten his own name. All that we call common sense, Chesterton claims, only means that for certain dead levels of our life we forget that we have forgotten. All that we call spirit and art and ecstasy only means that for one awful instant we remember that we forget.
Great music is music that reminds us that we have forgotten.
After 13 albums and numerous awards, Michael W. Smith has achieved commercial success. He has gained widespread popularity. But with his first instrumental album,
Freedom,
he is approaching song-writing greatness.
All this time, hes been writing catchy pop tunes with safe Christian lyrics, and now it turns out that his music never needed words to speak to the heart.
Dont be mistaken; Smith isnt changing his tune entirely. The songs are still catchy and memorable, and each keeps a characteristic individuality. The musical themes are simple, carried by piano, flute, and orchestral strings (featuring the Nashville String Machine and the Irish Film Orchestra). But theres something powerful and evocative beneath the surface simplicity. These songs tell a story. Even the titles are intriguing:
Letter to Sarah,
Carol Ann,
The Call.
The album plays like a soundtrack perhaps the soundtrack to a dream you cant quite remember. (Smith describes it as the soundtrack for the movies in his mind.) Each song evokes its own emotion:
The Giving
brought tears to my eyes with a sense of loss and sacrifice, and
Freedom Battle
could be a call to arms. The naked emotional power of this album reveals a surprising gift in its composer. More than a pop star, Smith is establishing himself as a musician a man with an artists soul who can reach across time and distance to communicate with the soul of the listener. I have only two questions: What took him so long to make this album? And when is the next one?
Review by: Lisa Tedder
BACKSTREET BOYS "Black and Blue"
They leave long-time musicians scratching their heads in confused amazement. All over the world the girls swoon at the sight of them, and the last time they released an album it set a record and sold over a million copies in its first week. Who are they? Theyre the Backstreet Boys. I know, I know, youre probably thinking that I am giving them way too much credit, but in this world of crazed fans and fainting teenage girls, the title boy band is no longer a dirty term. If any band has proved this, its the Backstreet Boys. Nobody is sure why there is such defined attraction to five guys dancing, singing and wearing nice clothes. What am I thinking? Of course we know the attraction. We have been fascinated with boy bands since the early days of rock n roll. The Temptations, the Four-Tops, the Monkees, the Beatles and the New Kids on the Block have all made us take a second glance, and a couple of them have defined musical history.
The Backstreet Boys third album,
Black and Blue,
doesnt reform any musical equation. Take five great voices plus awesome production, multiply that with great songs, and youve got a hit album. The new album contains songs ranging from the classic
I Promise You
love song to the somewhat vain attempt to thank the fans with the song
Everyone.
The album opens with the only questionable song,
The Call.
It deals with the reality of what happens when you allow another individual to come between you and your significant other. This rumba-flavored song speaks candidly about the lies that come from trying to hide things from the one you love.
The pop radio single
Shape Of My Heart
is fun, and its success is proven by its rapid move up the charts. Baby, please try to forgive me, stay here dont put out glow. The lyrics are intense statements of what one feels when falling in love, yet doesnt leave out the emotion of hurtful or broken relationships.
One of my favorite songs is
Get Another Boyfriend.
The message is plain and simple. Youre dating a jerk, and you need to open your eyes to the truth.
I think it should also be noted that in the thank you part of the album, three of the five guys give quite extreme thanks to God, and all three mention Jesus. Brian even quotes
Psalm 71:1-8
and then closes with a prayer for his wife, friends, fans and the band. Im not trying to take this out of context, but I think it is important to know of the evidence of faith in the guys lives.
This album is a mature step in the right direction for the Backstreet Boys. Parents will be glad that there is no sexual content. Yet, the themes are perhaps a bit too adult-oriented for younger teens. I think a good age for this album is 15 and older. Im not sure what I expected, but
Black and Blue
ended up being much more entertaining than I anticipated.
Review the new album or tell us what you think about The Backstreet Boys' music in forums.