Silver Lining
reviewed by Russ Breimeier

Copyright Christianity Today International

2002

1 Oct

COMMENTS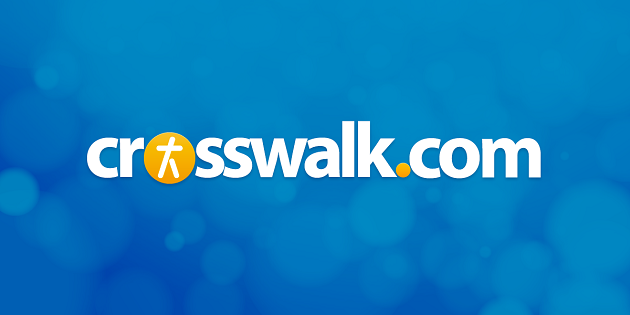 Sounds like … high-quality teen pop similar to Jump5, A*Teens, Baha Men, and The Jackson 5
At a Glance … this is teen pop, not avant garde; if you like Jump5, you're going to love Duron.
Silver Lining has been a long time coming - so long, it began life before the vocal group whose name appears on the cover. The Duron family lives in Shreveport, Louisiana, where father Denny has long been associated with Evangel Christian Academy as a pastor, chancellor, and football coach. His wife, DeAnza, has worked as a Los Angeles studio musician and professional vocalist, often laboring in the family's own little recording studio. Denny and DeAnza had six children: Destiny, DawnCheré, Denny Rodney ("D-Rod"), Dez, David Dee, and Dakota (are we noticing a pattern here?). Naturally, some of the kids picked up on their mother's singing skills, joining her in recording various tracks for the Family Club Partners' national tape series among other projects.
The singing Durons networked with others involved in music ministry, including Gotee R&B worship act The Katinas, who have been longtime friends of the Duron family. Eighteen-year-old DawnCheré was the first to explore additional recording opportunities, signing a solo contract with Pamplin and recording with respected producers such as Tony Palacios (Guardian) and Michael Omartian (4Him, Gary Chapman). Unfortunately, despite promotion and publicity, the album wasn't released before Pamplin's dissolution. Meanwhile, D-Rod and Dez (16 and 12 respectively) began work on their own project in Nashville under the guidance of Jesse Katina. The project caught the attention of DawnCheré, who longed to sing the funky dance pop sounds with her brothers. Crowne Music's David Byerley, who serves as Silver Lining's chief producer, combined the best tracks from the recording sessions of both projects. Thus 3D was formed, though they had to change their name to D3 for legal matters, and eventually settled on the family name of Duron.
You'd be correct in assessing that Silver Lining sounds a bit like a solo album half the time and a teen pop trio the other half. Though her brothers are very much involved, it feels primarily like DawnCheré's game. She's like a more vocally gifted Britney Spears — the same little girl's voice, but with a lot more soul and prowess. She also contributes to the writing of three of the tracks. Obviously her brothers can sing pretty well to be a part of this album, but they often are relegated to singing background vocals. Their most obvious leads first stand out in the song "Angels." Silver Lining features a total of eight producers, including the four mentioned above; it's surprising the album hangs together as well as it does. The teen pop sound is fairly consistent, not too repetitive or homogenous, ranging from the energetic grooves of "You and Only You," the soulful R&B of "Everybody's Gotta Know," and the cheesy pop balladry of "Angels" and "He Will Appear."
However, Duron and their producers have a few tricks up their sleeves. "Someday" and "On the Wings" are both undeniably catchy with their funky R&B beats. The worshipful "You Are Love" is set to fast and aggressive techno. "All Together" is a semi-autobiographical song of familial unity written by two of The Katinas; it sounds perhaps a bit too much like "ABC" by The Jackson 5. The title track, written by producer Chris Omartian, is as top-notch as any mainstream dance pop act. Even more impressive is "Who Is Your God?," smartly written by DawnCheré and producer Kevin Cyka (a former collaborator with Trent Reznor of Nine Inch Nails). The unusually produced slice of pop electronica sounds more like something you'd expect from Janet Jackson than Britney.
Duron differs from fellow Christian teen pop act Jump5 in that they're more overtly spiritual in their lyrical content. This isn't a criticism of Jump5, which seeks a larger audience and mission field via their connections with Disney and the mainstream music world. Duron, on the other hand, probably won't see much mainstream attention because of their consistent and distinct Christian lyrics, but there's definitely a place for them in the Christian market. On Silver Lining you'll find songs about making God first in your life ("You and Only You," "Who Is Your God?"), sharing faith with others ("Everybody's Gotta Know"), the power of prayer ("He Will Appear"), and meeting Jesus in heaven ("Someday"). The bonus track "We Need God" seems especially poignant today with recent legal battles about removing "one nation under God" from the Pledge of Allegiance. Knowing that Duron comes from a Christian perspective, "Make Me Over" is probably the cheesiest yet perfect song title for a female Christian teen pop artist I've ever heard. And I suppose we can't have a teen pop album these days without some song about sexual abstinence and waiting for true love, such as DawnCheré's clichéd "The One Who Waits."
As with Jump5, one needs to keep Duron in proper perspective. This isn't original, groundbreaking, or thought-provoking music … but Duron and company aren't trying to be. This is music geared to pre-teens, ages seven to twelve. If you're into teen pop, then you're looking for catchy melodies and first-rate production; if you're looking for Christian teen pop, you're also looking for meaningful lyrics. Put that way, Duron will satisfy on all counts. I'd even say Duron is a little more adventurous sounding than other teen acts, thanks to the producers. Duron distinguishes itself by the talent involved and the distinct spirituality expressed through the music. If you're looking for teen pop grounded in Christian faith and you like Jump5, you'll absolutely love Duron.