Something More
reviewed by Russ Breimeier

Copyright Christianity Today International

2002

1 Mar

COMMENTS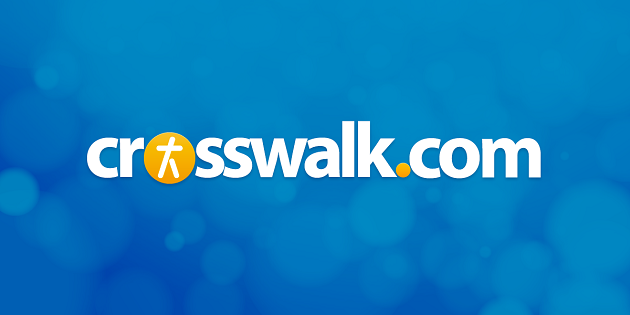 Sounds like … intelligent modern pop in the same vein as Nelly Furtado, Michelle Branch, Jonatha Brooke, and Kendall Payne
At a Glance … some fans may be disappointed by the over-produced modern sound of Ginny's follow-up, but the songwriting still sets her apart as one of Christian music's stronger emerging talents.
Virginia Leigh ("Ginny") Owens has earned much-deserved respect among her Christian music industry peers in a relatively short amount of time. Despite her degree in music education from Belmont University, Ginny was frustrated to learn that most schools aren't interested in a blind music instructor. Surely this was all a part of God's plan for her, since she then shifted her focus to songwriting. Fueled by the confusion, doubts, and struggles in seeking God's will, Ginny's thoughtful and honest songwriting attracted the attention of just about every Christian record label in Nashville. She eventually settled on the Rocketown label and in 1999 released her debut, Without Condition, which earned her three number-one hits and a 2000 Dove Award for best new artist. And the rest, as they say, is history — with the long-awaited follow-up to her breakthrough album appropriately titled Something More.
Of course, the title refers to more than just a new album with more songs on it. Something More also refers to our need and desire to fill our lives with meaning and purpose … something beyond working for the next paycheck or finding fulfillment in the things of this world. In particular, Ginny has a lot to say regarding how fragile our hopes and dreams are in this life and how God's comforting presence and guidance can bring peace to our lives. Anyone who heard Ginny's first disc knows this isn't a new subject for her, but it is probed more deeply on Something More. The album begins with "Prelude," a smoldering blues-influenced opening that expresses how easily we become discouraged as Christians in our pursuit to be God's hands and feet in this world. "Prelude" naturally leads into "With Me," a catchy reminder that God is always with us in our trials and triumphs. "Run to You" similarly reminds us that we can always turn to God for peace and comfort when the world has worn us down, and the title track reveals our need to fill our lives with the love of Christ amidst the stressful daily routine and the hopelessness and emptiness we often feel.
This theme of finding something more in our lives runs throughout the album. Though it borders on becoming a bit repetitive, Ginny is able to express herself with enough frailty, honesty, and artistry to sustain interest, never coming across as too shallow or too intellectual. The best moments are when she explores the theme from more unique angles. For example, "I Am" points to Moses, David, and Mary to demonstrate that God has a plan for us, now matter how insignificant we think we are. Another highlight is "This Road," a sweet ballad that has been accurately (though perhaps unfairly) labeled as this album's equivalent to "If You Want Me To." It's another great song from Ginny that finds her asking God for meaning behind the path he's set before her, and realizing in the end that "I don't have to understand to believe that you know why." I also like "True Story," a song co-written by Scott Dente from Out of the Grey that essentially portrays us all as self-obsessed artists and God as the ultimate critic who recognizes the true beauty beneath our seemingly ugly work. The album closes appropriately with the confessional prayer, "All I Want to Do," and the classic hymn "Be Still My Soul," two songs that lay our fears and doubts before God.
Lyrically, Ginny excels at capturing feelings and emotions we all wrestle with as Christians. Part of me wishes she broadened her scope a bit on this album, but it's hard to critique what's presented here. Likewise, it's difficult to be critical of Ginny's talent for writing a sophisticated melody. Many of her songs seem to have a bit of jazz/show tune influence, more typical of the work from a seasoned pro such as Cindy Morgan. Unfortunately, Something More gets bogged down a bit by the production. Those who found something to complain about regarding Ginny's first album felt that it was a bit on the mellow side of things. Ginny and producer Monroe Jones (who also worked on her first album) seem to recognize that sentiment, but they end up over-compensating with an array of keyboard effects, drum loops, and record scratches. At times, the interesting production works to spectacular effect. For example, I like the combination of the hip-hop-styled drum loop and the bouncy piano riff on "I Know Someone," as well as the combination of strings with church organ on "Be Thou My Vision." On the other hand, "With Me" uses an annoying vocal sample of Ginny as its primary hook, and it sounds too much like something out of the '80s. The bell-like electric piano on "I Am" also is distracting, as are the choppy-sounding gated guitar strums in the middle of "The Hand."
Clearly attempts were made to make the new album sound more like a modern-pop project along the lines of those from Nelly Furtado or Jonatha Brooke, since quiet folk-inspired music is a hard sell on radio. The modern pop sound is a good fit for Ginny's vocals and songs, but it's simply too busy-sounding on Something More. It's almost as if the people involved with making the album felt they needed to load up Ginny's songs with attempts to be sonically creative and different. Fans hoping for Ginny's more organic piano-based folk sound will only be satisfied by a few tracks. Somewhere between the familiarity of her best-loved works and the creative excellence that she's striving for lies Ginny's future masterpiece. In the meantime, this is still unquestionably a good album, certainly a worthy follow-up to her acclaimed debut.