Songs from the Potter's Field
reviewed by Russ Breimeier

Copyright Christianity Today International

2002

1 Nov

COMMENTS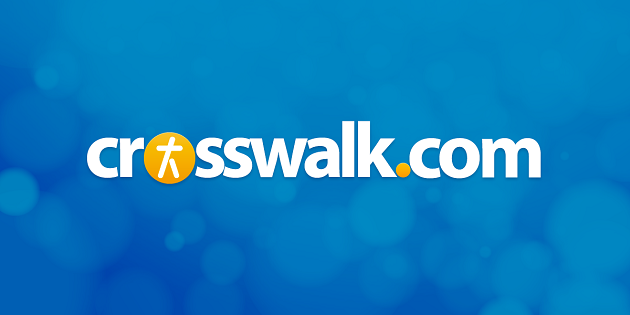 Sounds like … simplistic and earthy adult contemporary pop that begs comparisons to Marc Cohn, Phillips, Craig, & Dean, Mitch McVicker, and Bebo Norman
At a Glance … though some of this album is routine inspirational pop, the organic sound and a handful of songs make it an above average adult contemporary project.
A popular mainstay in the genre of inspirational adult contemporary for 15 years, beginning with his 1986 debut, Watch the Lamb, Ray Boltz will probably best be remembered for two Dove Award-winning songs – his 1990 classic "Thank You" and 1995's "I Pledge Allegiance to the Lamb." The Muncie, Indiana native has released an album nearly every year since his career began and has been active in music ministry and organizations such as Mission of Mercy and Promise Keepers, and yet he's kept a relatively low profile in Christian music. It's been four years since Ray has released an album of all-new music (1998's Honor and Glory). Attribute some of that to Ray's servant heart, as well as to the launch of his own record label; Spindust launched in 2001 with grunge metal act GS Megaphone, followed by Mitch McVicker's 2002 project. Now Ray finally has released his first album on his own label, Songs form the Potter's Field, co-produced with Rich Morpurgo.
The intriguing title track is as good a place to start as any. "The Potter's Field" is inspired by Matthew 27 and explains what happened to the 30 pieces of silver for which Judas betrayed Jesus. After Judas committed suicide, the silver was used to purchase a field where potters would dispose of their broken works – it's like a junkyard, or a graveyard of shattered pottery. It was also a place where paupers and strangers were buried. Ray weaves a metaphor between the field and Jesus' saving work for us. We are the broken vessels, and though blood money bought the mud, we were purchased and saved by the blood of Christ. Yes, it's a bit of a stretch, but it's also rather thoughtful. Equally interesting is "Hey, Little Brother," a sort of epilogue to the parable of the prodigal son, with the elder brother finally offering his wayward sibling a warm welcome: "I must confess I was quite envious when I heard what Father planned to do / But after I talked to him, I realized I had been almost as far from home as you." The song sounds a bit like Paul Simon, Michael Card, and Rich Mullins, featuring an upbeat folksy, nearly Cajun country sound, and including an accordion, hammer dulcimer, banjo, and a fine acoustic guitar solo. "Loving Each Other" is a sweet and gentle folk song akin to the music of Marc Cohn, James Taylor, and Ceili Rain. It was inspired by Ray's visit to The New Life Home for Abandoned Babies in Nairobi, sponsored by Mission of Mercy, with whom Ray has had a longtime partnership.
Part of the joy in listening to Songs from the Potter's Field is to hear Ray breaking away from the typical inspirational pop mold. It's still very much an adult contemporary sound, but the instrumentation is more organic than usual. He sounds less like Steve Green and Wayne Watson, and more like Mitch McVicker, Bebo Norman, or Marc Cohn. Most notable among the album's musicians are Mitch McVicker and Todd and Nicol Smith of Selah, who all sing backing vocals throughout the album. One of the album's true highlights is the country gospel pop of "Carry On," an enjoyable song of encouragement to all people (students, missionaries, pastors, and parents) that includes some harmonica from Mitch and is reminiscent of a Big Tent Revival song. "Roar" is a routine adult contemporary song about Jesus' return that tries to increase the energy level of the album (Ray does some nice vocal growls). It's not bad, but he succeeds more with "All You Died for Me to Be," which doesn't just sit at one dynamic level like most of the tracks on the album – it starts very mellow, gradually adds rhythm, and opens up into a bigger chorus. "Beat of the Drum" is a pleasant pop worship song that borrows a bit from his old song "Lion of Judah," and also sounds a bit like a song of praise as it might have appeared in The Lion King. The album's first single, "In Your Name," is also a simplistic worship song, though the chorus is catchy enough to make people want to sing along right away.
The Ray Boltz that most of us remember appears in a few tracks that predictably explain themselves in the titles. "Never Lost" is a vintage adult contemporary ballad of inspiration, likening the trials we face every day to the storm Jesus' disciples were caught in: "Never lost, he knows where you're going / Never lost, even though the wind is blowing / And there may be some stormy seas he says you must cross / But with Jesus at your side, you're never lost." "Give Me Your Hand" is an acoustic track in the style of James Taylor and Jim Croce, but it plays like a textbook inspirational song about Jesus lifting us up when we fall: "Give me your hand, I'll lift you up / Don't be afraid. You just have to trust / I have been there in the place you stand / There's no need to fear. That's why I'm here." The closing piano ballad, "Never Let You Fall," is similarly self-explanatory and basic in its testimony of the unfailing presence of our heavenly Father. No doubt songs such as these will inspire some with the messages and bore others with their simplistic reworking of other Christian adult contemporary songs from the last 20 years.
Still, credit Ray with stepping outside the usual pop genre and trying something a little different. This is a pretty and mellow inspirational album with generally simplistic and understated production. Despite some routine tracks, Ray is capable of some thought-provoking and inspiring songwriting, as many of his fans have known for some time. Songs from the Potter's Field is certainly one of his better albums.