Songs to Burn Your Bridges By
reviewed by Andree Farias

Copyright Christianity Today International

2004

1 Jun

COMMENTS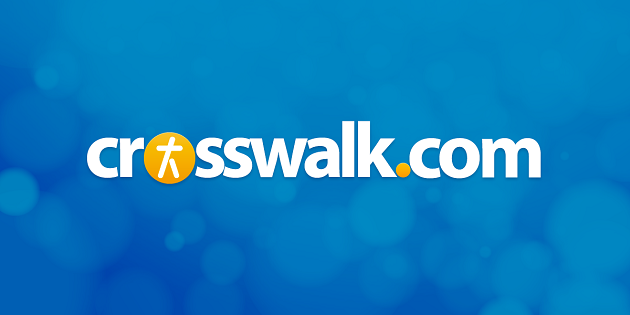 Sounds like … the throbbing rhythmic work of Helmet and Primus, plus the hardcore underpinnings of Static-X, Korn, and EastWest
At a glance … though not flawless, P86's latest is the right step towards catharsis and closure for the band's storied past
Track Listing
The Spy Hunter
Oblivion
A Shadow on Me
Safe Haven
Say Goodnight to the Bad Guy…
Breakdown in 3/4
The Great Golden Gate Disaster
Breakneck Speed
Sioux Lane Spirits
Circuitry
3 Card
A Fruitless End Ever
A Text Message to the So-Called Emperor
Solace
It's impractical to review Project 86's latest album, the ominous Songs to Burn Your Bridges By, without first dispelling all the rumors and conspiracy theories regarding the band's rocky relationship with Tooth & Nail records. Things started well enough as the band grew considerably during their initial tenure with T&N, and the added exposure motivated Atlantic Records to license Truthless Heroes, the band's third release, from Tooth & Nail.
Though the foursome has never been ministry-minded—they'll play Christian festivals, for example, but not churches, as they don't feel called to do that—their commitment with Atlantic required them to give precedence to their newfound mainstream audience. During the process, the lines of communication between P86 and Tooth & Nail started to blur, and a growing chasm ultimately led Atlantic to completely buy out their T&N contract. But when P86 didn't produce any marketable singles, Atlantic dropped them, leaving them out to dry after offering them the moon.
During this period, Project 86 dreamed up Songs to Burn Your Bridges By, which was self-produced and released independently last year. The band felt this was a record that needed to be heard, so they went back to Tooth & Nail to sort out their differences; T&N graciously offered P86 a new, more satisfactory record deal. The album has now been remixed, remastered, and repackaged, and three new songs (helmed by Aaron Sprinkle) have been added to the original batch.
Thematically, the album feels like a lyrical exploration of the ordeals the band has faced. The swaying "Breakdown in 3/4," for instance, reads both like a wake-up call for the band and a sarcastic thank-you letter to Atlantic, which, coincidentally, is in financial turmoil: "I guess that I should thank you for freeing me from my naiveté/Sleep softly knowing that we're through/The spotlight has turned its favor from us and now it's upon you/You were so right to write me off/We took to heart everything you said." "The Great Golden Gate Disaster," in keeping with the album's title, shares similar ideas, this time noting that the health of the soul is more important than human recognition: "Can I say that you were ever a friend to me?/…The contract on my head isn't worth the paper, isn't worth the pen, isn't worth the plastic promise when the units aren't moving/But we know our hearts are beyond prices."
While generally more upbeat than 2002's bleak Truthless Heroes, musically Songs falls prey to the life-sucking conventions of the digital age. P86 has always put a lot of thought into their arrangements, so it's disappointing that the tone of vicious opener "Spy Hunter" or the guitars in the chorus of "Shadow on Me" (the first single) sound flat and oomph-less, as if the tracks were placed in the same ProTools vacuum that Evanescence's Fallen and Linkin Park's Meteora were put through. Drawing Black Lines, P86's 2000 release, was much fuller in this respect, and some of its glory is palpable in the experimental "Circuitry," a noisy, buzzed-out rocker. The pulsating "Breakneck Speed" also succeeds, moving from exquisite drum-and-bass patterns to a lone guitar part that later devolves into a simpler power-chord refrain.
There's an assortment of nuances that truly amaze, like the Tom Morello-channeling guitar breakdown in "The Great Golden Gate Disaster," the rhythmic avalanche in "Oblivion," the Badmotorfinger-like movements of "Say Goodnight to the Bad Guy…" But other subtleties are uninspiring, including the many instances of lifeless power chordage throughout the album or even a lick in "Sioux Lane Spirits" that could be lifted note-for-note from Kutless' "Again."
Were it not for these misgivings, Project 86 could very easily have the album of their career in Songs, as it's an album that's unequivocally more spiritual and less acerbic than past material. Sure, some might rightfully argue that P86 is burning bridges with this type of music, but the band is using it to mend past hurts, rebuild relationships, and to reconnect with the roots and the audience that first gave them a chance. And that's something nobody can really burn bridges about.