Sound of Melodies
reviewed by Russ Breimeier

Copyright Christianity Today International

2006

1 Aug

COMMENTS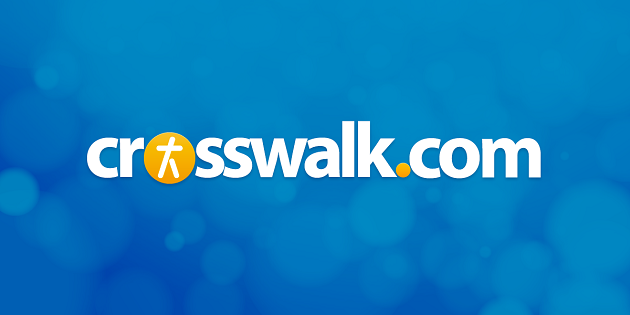 Sounds like … sometimes worshipful, always melodic Brit-influenced pop/rock along the lines of Keane, Coldplay, Travis, Delirious, Tree63, and U2
At a glance … Sound of Melodies is a great start for a promising new band, though it doesn't reveal a distinctive or pioneering musical identity for Leeland, too derivative of too many other equally talented bands in the last decade
Track Listing
Sound of Melodies
Reaching
Yes You Have
Tears of the Saints
Beautiful Lord
Can't Stop
Lift Your Eyes
Hey
Too Much
How Wonderful
Carried to the Table
Based on mounting buzz for the band all year, you'd think Leeland represented the Second Coming in Christian rock. That's hardly the case here, but there's no question that much is happening quickly and favorably for Leeland. There's also a lot to praise about their debut effort, Sound of Melodies.
Consider that Leeland Mooring, the band's lead singer and namesake, is only 17 years old. Having grown up traveling across America with his evangelist parents, the family eventually settled in Baytown, Texas to launch a church in 2000. About that time, Leeland started writing songs and honing his music skills. After entering a talent search, one thing led to another, attracting the attention of EMI Publishing President Eddie DeGarmo, producer Marc Byrd, Provident Music Group President Terry Hemmings, and even Michael W. Smith, who is collaborating with the young prodigy for his own album.
It was only a desire to play Leeland's music live that a five-piece band was formed through hometown friends, including older brother Jack Mooring on keys and backing vocals. One of their first official concert performances was at Gospel Music Week 2006, where the visibly moved showcase host—Mark Stuart of Audio Adrenaline—proclaimed that the audience had just witnessed something special and historical. Though it was an undeniably impressive set by the fledgling band, it brings us back to the matter of over-hype.
For sure, there are some truly outstanding songs on Leeland's debut, with a sound clearly influenced by the brightest and best of Brit pop/rock. The majestic title track in particular lives up to its name by matching an unbelievably contagious melody worthy of Keane with worshipful lyrics befitting an old-fashioned Baptist revival. Even more powerful is "Tears of the Saints," a prayer for the lost and the sort of anthem that ends up becoming a rallying cry for various ministries (like Natalie Grant's "Held" or Third Day's "Cry Out to Jesus"), delivered with the dramatic build of Coldplay or Snow Patrol. On the more upbeat side is "Reaching," a broken heart's cry to God that resembles the energetic push of Sleeping at Last's Ghosts and U2's All That You Can't Leave Behind.
Similarities to other bands don't stop there. "Yes You Have" combines Keane's ultra-catchy piano pop sound, not to mention Leeland's uncanny resemblance to lead singer Tom Chaplin, with Psalm-styled lyrics of praise. Like Travis, the band blends darkness with light and melancholy with joy for "Too Much." And the irresistibly sunny "Hey" is a fun proclamation of faith embracing that familiar Beatle-esque bounce that All Star United and recent power pop bands have perfected.
It's all beautifully polished ear candy by the band members with producers Matt Bronleewe, Marc Byrd, and Steve Hindalong. But in case you haven't noticed, Leeland is more derivative than innovative, mimicking sounds and styles that have worked well for other bands without really pioneering anything on their own. How excited can we get about the Sting and The Police influence heard on "Lift Your Eyes" when it's almost identical to what Tree63 did six years ago? "Can't Stop" is an enjoyably upbeat love song to God, but it's nothing new after Delirious, Taylor Sorensen, and several others in recent Christian rock.
The album is at its weakest when resorting to overly familiar modern worship conventions. It's not surprising to learn that the simplistic ballad "Beautiful Lord" is one of the earlier songs written by Leeland—though pretty with its acoustic setting, it reveals how much the songwriter has grown in time. And though "How Wonderful" is the most corporate friendly song on the album, it's generic enough to resemble scores of others. Contrast those to the dynamic strength of "Carried to the Table"—inspired by the story of David and Mephibosheth and the perfect song for an altar call.
There's lyrical earnestness and passion to all of this that hearkens back to classic Jesus Movement CCM, reinvented for today's Brit pop/rock sensibilities. But to declare it pioneering or innovative is wrong, simply because there's little here that hasn't been done before by equally talented artists and bands over the last decade. The real story is that Leeland is already at this point in their teens, fresh out of the gate. It's a strong start from a band that will only get better with time, provided that they develop their own distinctive sound for their melodies.
Copyright © Christian Music Today. Click for reprint information.