Stereo: The Evolution of HipRockSoul
reviewed by Andree Farias

Copyright Christianity Today International

2005

1 Mar

COMMENTS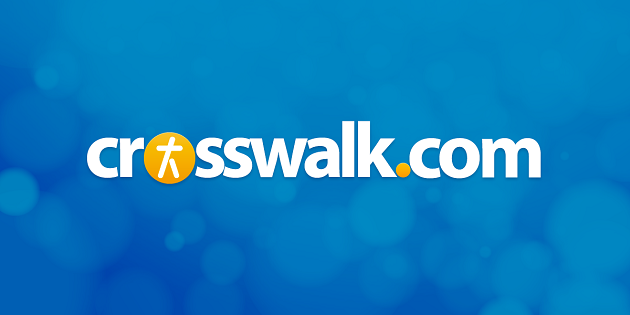 Sounds like … the instrument-based approach of The Roots, the Black Eyed Peas and 311, with some of the plugged-in eccentricity of N.E.R.D., Spymob, and Common
At a glance … at long last, the Joneses have put out their first national release, an effort that finds them at an exciting crossroads between hip-hop and riff-laden rock
Track Listing
Jenny Intro
Stereo
Fabulous Dramatics
Unhappy Birthday
Overloaded
Take Me Away
Sorry
Monumental Continental
Who's Watching Me?
Caesar
Why
Rush
It's Over Now
Gotee Records' credibility as a credible purveyor of quality hip-hop music has picked up in recent years with the signing of acclaimed underground acts MarsILL and L.A. Symphony. And now Gotee has partnered with hip-rock band 4th Avenue Jones for their long overdue national debut, Stereo: The Evolution of HipRockSoul. (Additionally, Gotee will soon release the new joint by renowned underground crew Deepspace5.)
The Joneses' path to becoming a nationally distributed act wasn't a smooth one. After sticking it out independently for a couple of years, the group caught the eye of label giant Interscope Records (U2, Eminem), with which they recorded the enigmatic No Plan B: Pt. 2, an album that Interscope never released due to internal differences among the sextet and their benefactors. (It's now available here.) Though No Plan B was soulful and had pop appeal, it wasn't the true identity of 4th Avenue Jones. The Interscope fiasco helped the group to carve out its current sound with more definition, a journey that started with 2003's independent HipRockSoul, a project that served as the compositional blueprint for the brand-new Stereo.
In many ways, however, Stereo is an entirely different species. While previous incarnations of 4th Ave. have been quite rhythmic, with a heavy emphasis on drum-n-bass conventions (think The Roots or early Black Eyed Peas), the band has evolved into an entirely different monster. Guitarist and co-producer Timmy Shakes has stepped up to the forefront, injecting all sorts of squeals, riffs, and walls of sound into the conglomerate's sonic palette. Even band leader Ahmad Jones is singing as much as—if not more than—he raps, as if he wanted to dissipate preexisting notions of 4th Ave. as solely a hip-hop affair.
The title track is the most apropos thesis statement to this idiosyncratic stylistic refashioning. In it, Ahmad coos about his romantic fascination with his, um, stereo, as dirty metal riffs and computerized blips vie for attention. A track later, the Joneses channel Fly or Die-era N.E.R.D. in the riotous "Fabulous Dramatics," a head-banging excursion that relates an ordeal between Ahmad, his wife Tena, and a deranged ex-girlfriend. It's essentially a rock opera with the spirit of a tragic comedy and a bit of a hip-hop attitude.
Whether as soliloquies ("Overloaded," "Who's Watching Me?") or as dialogues with each other ("Unhappy Birthday") and the Almighty ("Take Me Away"), the stories of Ahmad and Tena are all equally gutsy, an array of true-to-life urban sonatas rife with sentiment and emotion. They're both thespians at heart, while their backing band provides the necessary props for them to act out what they've committed to paper. "Sorry" is an exquisite example of this, a multi-movement, two-way street where the vocalists talk, yell, and whisper at each other; it's a track saturated with more violent riffage plus an assortment of spatial beats and sounds that seem taken straight out of Andre 3000's The Love Below. When the chaos subsides, they both turn to the Father for a one-on-one session, Ahmad in the minor-chorded "Overloaded" and Tena in the impossibly soulful "Who's Watching Me?" The album's centerpiece, however, happens when the songsters drop to their knees together in the stirring "Take Me Away," an aggressive yet prayerful duel between them and God.
While the bulk of Stereo is adamant in not tampering with the group's trademarked formula of hip-hop, rock, and soul, some cuts do hearken back to the Jones' straight-up hip-hop past. "Monumental Continental" is an on-beat head-bobber with abstract lyrics and a cameo appearance from Southern maestros GRITS. In the short-but-sweet "Caesar," the crew gets quite Roots-y, and violinist Gailybird gets a chance to shine the brightest (yes, the group boasts a violinist). And bonus cut "It's Over Now" is the only technical banger in the bunch, a club number where Ahmad lets loose lyrically, even if we're admittedly dancing harder than we're paying attention to what he says.
And that's OK. Like the boombox that is the object of Ahmad's affection in the album's title track, Stereo is a metaphorical celebration of music, its cathartic properties, and its paranormal abilities to channel the flurry of emotional nuances of the human soul. It's an album for those who have tasted the bitter and the sweet of living, as unpredictable as the curveballs life itself throws your way. The theatricality of it all renders the album highly conceptual, forcing the listener to take it in all at once, rather than as parts of a bigger whole. This is the only downfall of the new and improved 4th Avenue Jones, a group that's to blame for what's likely one of the best albums of 2005.